Payap RC are 2020 Lanna Tens League champions
Posted On December 16, 2020
---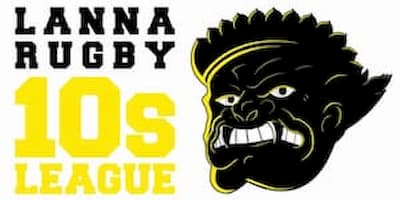 Payap Rugby Club won the final of the 2020 Lanna Tens League in northern Thailand, beating Lanna Rugby Club 25-10 to become the champions.
2020 Lanna Tens League
The league and clubs all form part of the North Thailand Rugby, which launched in 2019 with tens and fifteen leagues.
The 2020 season started on 12th September 2020 and involved four teams from Thailand.
By the end of the regular season, Lanna RC finished on top of the league after nine games, followed by Payap RC, TSNU-CMI Rugby Club and Chiang Mai University.
This setup the Grand Final on the 12th December 2020 between the top two rugby clubs;  Lanna finishing top of the league as minor premiers and surprise runners up of the season Payap Rugby Club.
The final took place at Kanta Anusorn School (San Kamphaeng) and Payap started the first half strongly, taking a 15-5 lead into the half time break. Lanna Rugby Club tried to fight back in the second half but Payap Rugby Club maintained their lead throughout and at the final whistle claimed the final victory.
Lanna captain Dave McRitchie told the Northern Thailand Rugby website "Massive congratulations to Payap who were better on the day. Great to get to play with these aspiring stars of Thailand rugby and I'm optimistic for the future of Northern Thailand Rugby. Thanks to all the teams, Payap, CMU, and TNSU and the referees for making this season possible".
Lanna Rugby and the league founder Tom Stubley added that there was "improvement across the board with all teams progressively getting more competitive as the season progressed, was a hugely positive factor and we look to build on that success to grow the league for next season. Already more teams are showing an interest and it's hoped that the 2021 season will have 6 or 7 teams competing for honours."
Man of the Match: Thanachot Aomsilapa (Tle) – Payap Rugby Club
Top Try Scorer of the Season: Tawan Kiatngamphom (Dtun) – Lanna Rugby Club
Player of the Season: Tanapol Kaewmanee (James) – Payap Rugby Club
NTR 15 a side tournament 2021
Stubley already has his eyes set on the next season with the NTR 15-a-side tournament scheduled to start on 23 January 2021. On the Northern Thailand Rugby Facebook, they say "it is time to turn our attentions to a brand new competition – NTR15. A round-robin of 15's matches which shall commence at the end of January and run on into February."
Asian Rugby News 2021
---
Trending Now