Thailand Touch Association 2020 Final Champions
Posted On December 16, 2020
---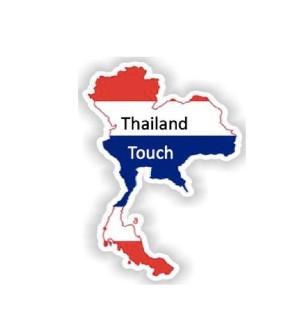 The Thailand Touch Association inaugural 2020 season came to a close this past week, with the Northerners claiming the Cup Final in Bangkok on Sunday 13th December.
The 2020 League was played over several weeks and the finals were split into Jug, Bowl, Plate & Cup finals. In total 8 touch teams competed in the league:
Southerners Black
Southerners Gold
Northerners
Tumeke
Thai Barbarians
Bangkok Lions
Shrewsbury
Bangkok Japanese
Final League Standings – Thailand Touch Association 2020

Thailand Touch Association 2020 Finals
Plate Final: Southerners Gold 9-2 Thai Barbarians
Jug Final: Bangkok Japanese 11-3 Bangkok Lions 
Bowl Final: Shrewsbury 9-6 TuMeke
Cup Final: Northerners 6-5 Southerners Black
You can also visit and join the Thailand Touch Association FB page which has all details for the Bangkok Touch League with fixtures, results and the League Ladder.
In addition, this year the TTA also arranged touch training and FIT (Federation International Touch) courses for interested players and officials.
We have tried on a couple of occasions to interview the league organisers as the league has been a great success by all accounts, growing the touch game in and around Bangkok, in what has been a challenging year. We hope to hear back from them and bring you more on updated on the touch season for 2021.
A number of touch and rugby tournaments were played across Thailand in December 2020, with the Lanna 10s 2020 season finals, the Kasetsart Uni 7's and the Ubon Family Rugby 10s 2020 all taking place.
Asian Rugby Tournaments 2021
---
Trending Now