Philippines 7s Rugby Head Coach steps down
---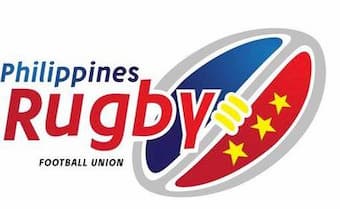 Philippine Rugby has announced that their Philippines 7s rugby Head Coach for the past 4 years, Frano Botica, has stepped down from his role.
Frano Botica playing career
Frano Botica is a former New Zealand All Black, and NZ Rugby League player who played in the 1980s and 1990s. He also played for Croatia in two rugby union World Cup qualifying matches.
Botica played 7 rugby union test matches in total for NZ between 1986-89 and was a member of the All Blacks World Cup-winning squad of 1987. Botica also appeared for the New Zealand Māori (1985-1989), New Zealand Emerging Players (1985), and played for New Zealand Sevens in eight international tournaments between 1985 and 1988. He was part of the first New Zealand team to win a Hong Kong Sevens title in 1986.
In rugby league, he appeared for NZ seven times between 1991-1993.
Philippines 7s Rugby Head Coach
The PRFU said via a statement that "Botica presented Philippine Rugby with immense experience. Botica came onto the 7s scene in 2016 when the Volcanoes were ranked 10th in Asia. Twelve months later the Volcanoes secured a major partnership with Globe Telecom and set upon a pathway to get the national rugby team back into the top three, a position where they had previously tasted similar success from 2011 to 2013."
Some of the highlights of Botica's coaching career with the PRFU 7s team include:
2017 the Volcanoes went on to win Gold at the Asia Trophy Series in Doha.
Volcanoes finished fifth in the Asia Sevens Series in 2017.
Volcanoes finished 3rd in the Asia Sevens Series in 2018.
Qualified for the World Rugby's prestigious World Series Qualifiers –  finishing in the top 8.
Gold Medal at the 2019 Southeast Asian Games in Clark, Philippines.
PRFU President, Rick Santos said "Frano has played a pivotal role to the success of our 7s program, we thank him for all his expertise and knowledge and getting our team not only back to the Hong Kong Sevens arena, but also achieving a Gold medal finish in the 2019 SEA Games. He will surely be missed, we wish him all the best for his future and know wherever he goes, he will have a positive impact".
Jake Letts, who recently took over of the PRFU as CEO (Feb 2020) after being in the position of General Manager also added his praises: "It's great to see Frano finish on a high. When he advised me at the end of the SEA Games it would most likely be his last tournament I understood, it's never easy spending a considerable amount of time away from loved ones, family and work…. We thank Frano, our entire coaching staff and all our players for playing an important role in getting us where we are now".
Rugby in Asia 2020
Like the whole world, Asia is waiting on the COVID-19 situation to settle before it can commence rugby, with Asia Rugby not confirming any tournaments until at least the end of July 2020.
The Volcanoes (Philippine Rugby Men's rugby team) are scheduled to play at the end August and throughout September across three legs in China, Korea and Sri Lanka for the Asia Rugby Sevens Series. This is yet to be confirmed by Asia Rugby.
Rugby news in Asia
---
Trending Now