Both Hong Kong and Singapore Sevens 2020 postponed
Posted On February 13, 2020
---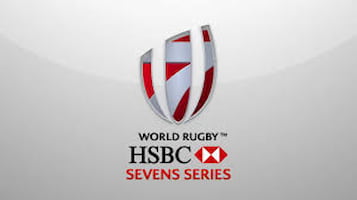 The Cathay Pacific/HSBC Hong Kong Sevens and HSBC Singapore Sevens 2020 have both been postponed until October due to the ongoing coronavirus (Covid-19) outbreak.
The Singapore Sevens (10-11 October) will now take place one week before the Hong Kong Sevens (16-18 October).
Coronavirus (Covid-19) 2020
Speculation had been mounting for several weeks and despite Hong Kong Rugby Union being adamant the tournament would go ahead in April, the decision from World Rugby has been to postponed the iconic 7s rugby tournament. With the proximity to Singapore 7s and the country also facing sporting restrictions due to the coronavirus, it seemed both tournaments would be pushed back.
The virus has killed more than 1,360 people, according to figures released on Thursday morning. One death has been reported in Hong Kong. More than 60,000 people have been infected.
Singapore and Hong Kong have each recorded 50 infections so far, as of Thursday morning.
World Rugby Sevens Series 2020
The delayed tournaments in Asia have some real logistical headaches for the HSBC World Rugby Sevens Series which would usually wrap up mid-year in Europe.
Current remaining schedule:
29 February – 1 March 2020: Dignity Health Sports Park, Los Angeles, USA – men's standalone event
7-8 March 2020: BC Place Stadium, Vancouver, Canada – men's standalone event
2-3 May 2020: Westhills Stadium, Langford, Canada – women's standalone event
23-24 May 2020: Twickenham Stadium, London, England – men's standalone event
30-31 May 2020: Stade Jean-Bouin, Paris, France – combined men's and women's event
Updated:
10-11 October 2020: National Stadium, Singapore – men's standalone event
16-18 October 2020: Hong Kong Stadium, Hong Kong – combined men's and women's event
Cathay Pacific/HSBC Hong Kong Sevens 2020
The HK 7s tournament would have been the 6th stop on the Women's World Series out of 8 events and the 7th of the 10-city World Series for the men. The original dates were Friday 3rd – Sunday 5th April 2020.
The Hong Kong Sevens has been held uninterrupted since 1976. It even went ahead during the  2002-03 Sars crisis.
In a statement online Hong Kong Rugby Union and World Rugby have announced:
"The move is in response to the COVID-19 outbreak and the ensuing travel and logistic challenges that meant we could no longer guarantee to host the event in April without disruption.
When offered the opportunity of an exciting new slot later in the year by World Rugby, the HKRU felt it was in the best interests of the tournament, the teams, and most importantly you, our fans, to reschedule the "World's Greatest Rugby Party" to 16-18 October."
Tickets already purchased will be honoured and those who have entered the Sevens public ticket ballot will automatically be entered into the new draw for October said the organisers.
Kowloon RugbyFest 2020
The social tens rugby tournament, due to be played at Kings Park, Hong Kong on April 1st 2020 has also had to be postponed. We advise you to follow their website for any updates. On the 13th February they announced:
"Following Hong Kong Rugby Union's protocols, we regret to inform you that the Tanner De Witt Kowloon RugbyFest will also be postponed until October 2020 (Date tbc). We are hopeful of your understanding and ongoing commitment to the tournament and we can assure you that plans are underway to make sure the Tanner De Witt Kowloon RugbyFest tournament and evening dinner will be as entertaining as ever. We look forward to welcoming you to Hong Kong in October 2020!"
HKFC GFI Tens 2020
The HKFC GFI Tens had recently announced the rugby tournament would not take place in 2020, but their reason was due to the ongoing protests in Hong Kong.
HSBC Singapore Sevens 2020
Only the men were due to play at the HSBC Singapore Sevens 2020, and it would have been the 8th of 10 stops on the World Series this season. The original dates were 11-12th April 2020.
The Sevens will now take place from 10-11 October 2020, a weekend before Hong Kong.
Hong Kong and Singapore will host HSBC World Rugby Sevens Series 2021 tournaments as per usual in April.
Tokyo 2020 Sevens Rugby
This year also, of course, features the Tokyo 2020 Olympics 7s. The men's competition will take place from July 27-29th 2020 while the women's competition will run from July 30th-August 1st.
No announcements have been made to any changes to the Olympics.
Sevens Rugby in Asia
---
Trending Now