Premiership Rugby Resumes in Hong Kong
Posted On November 9, 2020
---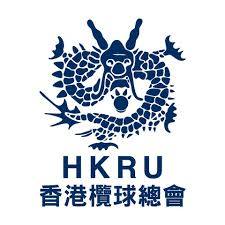 The Hong Kong Rugby Union top rugby union leagues got underway this past weekend on November 7 2020, ending a long period of no top-class rugby being played in the country.
This is the 68th season for the Hong Kong Rugby Union and we previously announced the league commencing here for Men's Saxo Markets Premiership and the KPMG Women's Premiership.
Hong Kong Saxo Markets Premiership
DAC Kowloon came closest to knocking over the higher fancied competition, but could not convert a prime late chance against Societe Generale Valley as they fell 20-13. In the earlier contests, Herbert Smith Freehills HKU Sandy Bay beat Bloomberg HK Scottish 29-15, while Natixis HKFC pulled away late to beat Borrelli Walsh USRC Tigers 33-13.
Herbert Smith Freehills HKU Sandy Bay 29-15 Bloomberg HK Scottish
Societe Generale Valley 13-20 DAC Kowloon
Natixis HKFC 33-13 Borrelli Walsh USRC Tigers
After the first of ten rounds the Saxo Markets Premiership, three teams are tied first with four points each, Kowloon is fourth with a bonus point for a loss within seven and Tigers and Scottish will be eyeing first points from next weekend's clashes.
KPMG Women's Premiership 2020-2021
The Women's Premiership matches got underway on 7th November 2020, while other leagues will resume later in November. There are ten rounds of action this season in the women's top league.
Valley Black are the defending League and Grand Championship champions from last season. The results of the 1st round of the KPMG Women's Premiership played this past weekend in Hong Kong were:
Gai Wu Falcons 41-5 CWB Phoenix
Kowloon 5-55 Valley Black
HKFC Ice 5-27 USRC Tigers
The BC Magazine highlights that the league is critical as payers will be competing for national team selection as HK still has the chance to qualify for the RWC 2021 in NZ.
"All of our national players are engaged in the Premiership, both sevens and fifteens, and for the next six months, their whole focus is on Rugby World Cup qualification. Players know they need to perform for their clubs to earn consideration for the squad," said HKRU head of women's performance and national 15s coach Jo Hull.
Hong Kong Rugby News
---
Trending Now