PRFU Selects New Board Members at AGM
Posted On December 17, 2021
---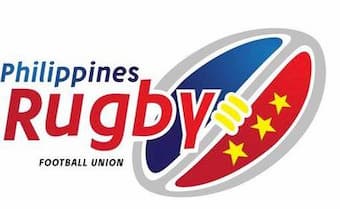 The Philippines Rugby Football Union (PRFU) have announced that two new members were elected onto the Board of Trustees at the 2021 Annual General Meeting (AGM).
Rose Mae Lanticse of Davao and Ric Bellen of Albay step into their first term on the board, meanwhile Maxwell Stewart has been re-elected and will serve a fourth year as PRFU's Board of Trustee.
PRFU Board Changes 2022
William "Bill" Bailey has stepped down as Treasurer for the PRFU after nearly a decade. Jake Letts, CEO of Philippine Rugby said: "Bill has been tremendous, as a volunteer, to oversee all financial policies and processes for Philippine Rugby. It's no easy task and our association is lucky we had his expertise for close to a decade. Bill implemented a financial policy that has benefited the union for not only the past but years to come".
Bailey also helped the Manila 10s International Rugby Tournament and added: "It has been both an honour and a pleasure for me to serve the PRFU Board for nearly a decade. It seems like only yesterday that I took over the Treasurer's role from Peter Lawrence – how time flies.
Every year has bought new highs but, for me, the crowning moment was our successful South East Asian Games 2019 campaign, with both our men and women outperforming. Inevitably you meet a few challenges along the way and I think we have handled these pretty well. The last 21 months & the pandemic created the greatest challenge of all – we have emerged intact and with a sustainable platform for the future. My passion for Philippine rugby will most definitely remain and I wish our players, fans, sponsors, staff and new and existing board members the very best for the future."
Jaime Urquijo also officially stepped down after serving six years on the PRFU Board. As a former national team member, he also was involved with "business strategy, national teams, sponsorship and development said the PRFU statement.
"It has been a pleasure to serve on the PRFU board over the last six years. Under the leadership of Jake Letts, the union has done an outstanding job in building a strong development program and has successfully cemented the Philippines place amongst the top unions in Asia rugby in both the woman's and men's categories," Urquijo added.
Increased Female Representation – PRFU
Ada Milby, President of Philippine Rugby said of the increased female representation at PRFU Board level: "It's a historical moment for Philippines Rugby – increasing female representation on our board to 28% reflects the growth of the women's game both globally and in the country. This coupled with our upcoming governance review with an independent chair will further ensure we continue to be relevant with the current sporting landscape and future trends for growth and performance".
The PRFU have run a number of international talent identification day's including in Australia, NZ and in HK. The Union also announced plans for the near future and Return To Play in the Southeast Asian nation.
Asia Rugby National Team News
---
Trending Now