Rhino Vortex Elite is the official match ball for Asia Rugby tournaments
Posted On January 26, 2020
---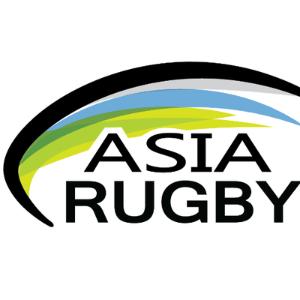 Rhino announced this week that their Rhino Vortex Elite rugby ball will be used by Asia Rugby as the official match ball for their rugby tournaments until 2024.
What Asia Rugby tournaments are included?
The core Asia Rugby tournaments will use the Rhino Vortex Elite rugby ball. These include:
Asia Rugby Championships
Asia Rugby 7s Series
All official Asia Rugby tournaments
On the Rhino website, they said they were "first appointed by Asia Rugby two years ago and this new deal will see the world's No.1 rugby training equipment supplier continue its partnership with the governing body until 2024."
Asia Rugby President, Qais Abdulla Al Dhalal, said:
'The Rhino Vortex ball is our choice for more than 30 international matches and competitions we host every year'
Who Are Rhino?
Rhino is a popular and well-known rugby apparel and training gear manufacturers. They started in 1980 in the UK and produce scrum machines, contact and breakdown equipment, balls, team kit, sportswear etc.
Rhino Grassroots Rugby Award
In 2019, Rhino awarded Khelo Rugby, the grassroots and charitable rugby program in India, the 2019 Rhino Grassroots Rugby Award. The awards started in 2015 and Khelo was the 3rd Asian recipient of the Rhino Award in the past 5 years.
Rhino rugby equipment and rugby balls
Rhino are the longest-serving partner of both England Rugby and the Welsh Rugby Union with their training and contact equipment.
Rhino already provides the official match balls to a number of important rugby union tournaments around the globe. They also have a deal with Rugby Europe and they claim that 78 rugby-playing countries now play matches with the Rhino Vortex Elite. They also recently signed an official supplier deal with Leinster Rugby in Ireland.
These include:
Major Rugby League (USA)
Global Rapid Rugby across Australasia and Asia
Domestic leagues across the UK and Ireland
Official Ball of the 2017 British and Irish Lions
CEO of Rhino, Reg Clark, added: "Asia Rugby have been using the Rhino Vortex Elite for two years for all international competition so this is confirmation of its position as one of the world's best match balls. Combined with our recent deal with Major League Rugby in the USA and ongoing relationship with Rugby Europe, our position in the rugby match ball market continues to thrive and strengthen.
Discover more Asian rugby news
---
Trending Now