Rugby in Lebanon
Posted On January 5, 2020
---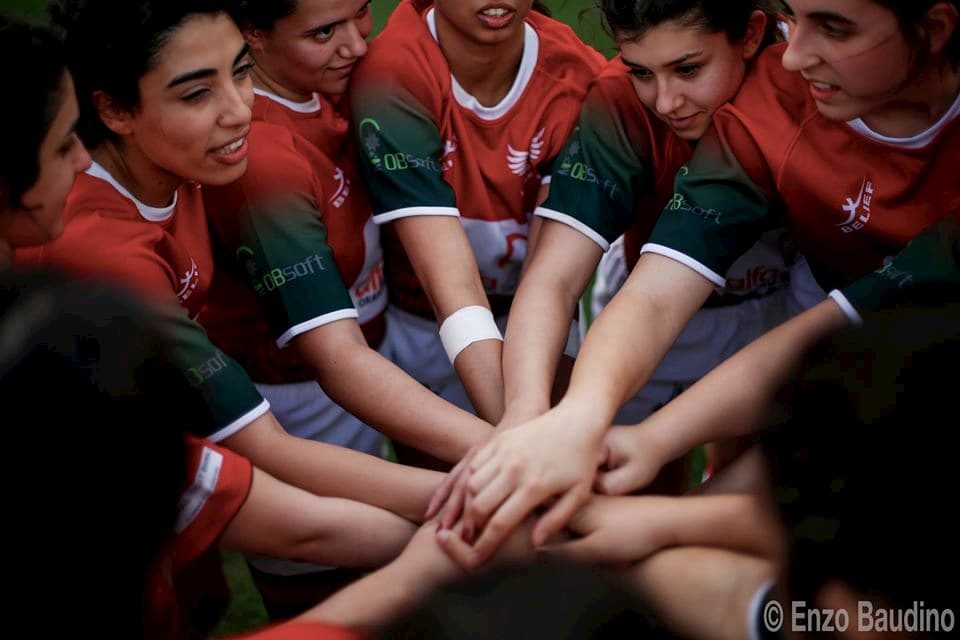 With rugby continuing to grow across Asia, we look at the state of rugby in Lebanon in 2020. We spoke to Lebanon Rugby's Director of Rugby Development, Steve Wrigglesworth, to find out more about the domestic Lebanon Rugby Championship, women's and youth rugby development and their plans for 2020, including the Asia Rugby Championship.
Feature photo credit: Enzo Baudino
When did rugby start in Lebanon?
According to the Rugby Asia website, rugby first began in Lebanon in 1995. The first team to be formed was the Beirut Phoenicians Rugby Club, which apparently was "created at the request of the British Consulate to play visiting teams from British Warships."
In the formative years of rugby in Lebanon, the Beirut 10s rugby tournament was formed in 2004 which was attended by rugby teams form the region.
A domestic rugby union 15s league was also established in Lebanon for local rugby teams. Initially, 5 clubs were participating and an annual game was also played between members of these clubs and a combined UNIFIL team with players from the Fijian, Irish & French forces.
Who are LRFU (Lebanon Rugby Football Union)?
The LRUF was formed in 2009 and Rugby Union was recognised as a national sport in Lebanon.
The first international rugby test match for Lebanon was played against Jordan in 2010 in Dubai. Lebanon won 27-8.
Since then, Lebanon has completed in the Asian Rugby Championship every year which includes an undefeated run of 3 years from 2013 -2015 in which they claimed three Asia Rugby Championship Division titles. In 2015 they hosted the ARC for the first time.
Lebanon also plays sevens rugby and has competed at the West Asia 7s, Asia Development Series, Asian Games, Arab Federation 7s, and World University 7s.
The Union has also sent a Beirut Select team to Dubai 7s "for the last 20 years and in 2016 sent their first Ladies team to compete, winning the plate".
The mission of the LRFU is to "develop and grow the game in Lebanon through grassroots, spreading the values of Rugby."
In 2018, Lebanon was welcomed as an associate member of World Rugby.
When does the local domestic league take place in 2020?
The Lebanon national rugby championship generally runs from mid to late September of each year until December. However, in recent months, Lebanon has experienced several disruptions with demonstrations and instability. As a result, only 3 rounds of fixtures were played in 2019 and the season will continue into early 2020.
Steve Wrigglesworth, Director of Rugby Development for Rugby Lebanon told us the "Championship will run again from January through to March 2020."
What rugby teams are playing in the Lebanon Rugby Championship 2020?
The Dragons were leading the Championship at the end of 2019.
In recent years the French Froggies also competed but Steve said: "We merged two sides this year to create a more challenging Championship."
In addition to the men's Rugby Championship a Women's 7's League as well as U18, U16, U14 Boys and Girls 7's and 10's take place.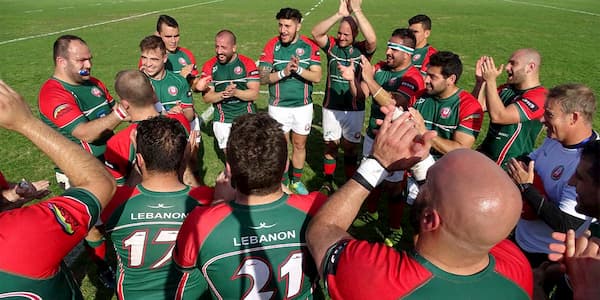 The Women's 7's in Lebanon
Two women's sevens rugby teams play in Lebanon.
Jamhour Black Lions(formerly Blue Stars)
Lebanon Rugby "hopes to build on these teams and the Junior Rugby over the next year", Wrigglesworth told RugbyAsia247.
In 2019, Captain Zina Ibrahim, of the Lebanon Women's 7s rugby team told Asia Rugby, "I also hope that one day the stigma against women playing rugby in the Arab region disappears, because we find it very hard to recruit women players, and…
in that regard believe that our team really breaks the stereotype and shows how women from different parts of Lebanon all came together to create a future for women's rugby in Lebanon."
Asia Rugby Championship Division 3 West 2020
In our recent guide on the 2020 Asian international rugby championships, four teams are set to compete in the Asia Rugby Division 3 West in 2020; Jordan, Lebanon, Syria, and current champions, Qatar. More details, as well as the venue and dates, are still to be confirmed by the Asia Rugby Committee.
Wrigglesworth told us on the men's national teams ambitions for the championship. "Our Goals for ARC (Asia Rugby Championship) are to be successful and this year it would mean winning and promotion to Div 2.
We have players from all over the world that represent us at an international level and we always try to balance our squad with Lebanese based players and overseas players. We are always looking to see what new players are coming through and our recent U18 XV'S Game in Qatar last year gave us a lot of promise."
In 2019 Qatar won the ARC Division 3 West, beating Lebanon and Jordan in Qatar. Lebanon had won the title from 2017-2018.
Aside from the Men, the Women's 7s and age-grade rugby also took part in the 2019 ARC Division 3 West. The Lebanese women's sevens side made history in 2019 as it was the first time they travelled as a team internationally.
What other national tournament participation is planned for Lebanon in 2020?
As Director of Rugby Development in Lebanon, Wrigglesworth said that they "hope to play more age grade games U18/19, U16 and U14 Boys. We will be looking to run or be part of West Asia 7's tournaments for our Women. We have planned for a Men's 7 programme commencing in May 2020."
What development programs are in place for developing rugby in Lebanon?
The state of rugby development in Lebanon is ongoing. We asked Steve to break down what is going on in Lebanese rugby development.
Junior Rugby Section: We have our Junior Rugby Section which covers all games for U18 both Boys and Girls, and we try to play at least twice a month during the season. Last year (2019) we played our first U18 International and hope to start playing U18 Schools XV's this year (2020).
Women's Section: Encourage greater participation, and grow at least 4 teams. Represent at an international level. This will be all at 7's until we are able to progress to full XV rugby teams.
Men's Section: To encourage more players and get the older players to move into management and coaching. We need to have a strong Domestic League with at least 4 teams. We can compete in international XV's at the ARC and this year will look to further develop our Men's 7's programme.
Although there is a lot of ambition in growing rugby in Lebanon, the country is facing some tough issues economically and in terms of funding. Lebanon Rugby is also trying to upskill their players and coaches by identifying two periods of training end education per year.
RugbyAsia 247 would like to thank Steve Wrigglesworth for his time in providing the information. Steve, in addition to his role as Director of Rugby Development in Lebanon, is also a World Rugby Coach Educator and has delivered courses with trainers from Asia Rugby and World Rugby.
Read more Asian rugby news:
---
Trending Now