Rugby club spotlight: Typhoons RFC
---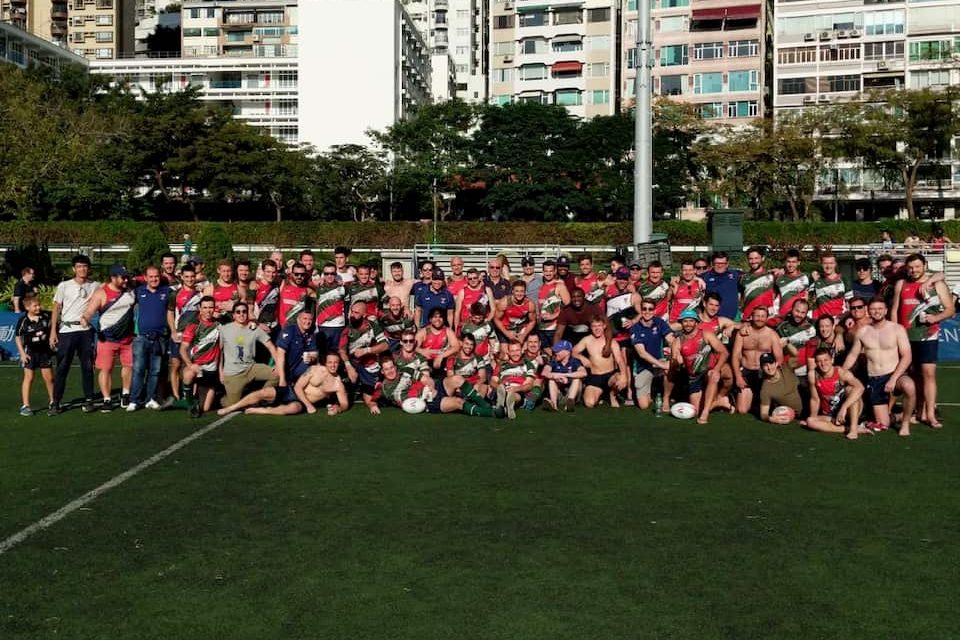 Hong Kong has one of the most congested and plentiful rugby club scenes in Asia. With the development work from Hong Kong Rugby filtering down to all levels, there are ample social and elite rugby clubs for eager rugby players to play rugby union within HK. We look at our first club from Hong Kong to be covered in the RugbyAsia247 social rugby club spotlight, the Typhoons RFC.
Who are Typhoons RFC?
Club Name: Typhoons RFC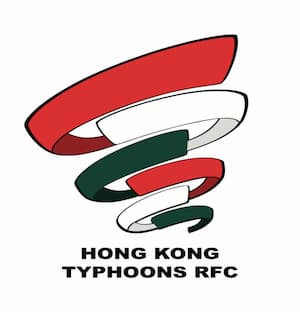 Club Motto: A drinking club with a rugby problem
City: Hong Kong
Year founded: 1994
Honours:
2018  HK Championship winners
2018 HK National League 3 winners
Tell us a little about how the club formed?
The club started in 1994 when some former pupils and teachers of KGV School banded together to form what was then the Hong Kong Former Pupils RFC. From struggling to get a starting 15 every week, to the club it is today. We have 3 teams all challenging for silverware in their respective leagues. Typhoons RFC has always stayed true to its social rugby beginnings.
The Typhoons prides itself on being the best social rugby club in Hong Kong, where all are welcome regardless of ability, and a club that extends beyond rugby.
Many of the Typhoons that no longer play for the club remain in contact, whether to support the teams at matches or to join in the fun at the AGM.
Describe what formats of rugby your clubs support (Mens, Womens, Touch, Youth, 15s, 7s etc)
We have 3 men's teams that play 15s rugby and a touring team (the Tequila Mockingbirds) that plays 10s, and we're also involved in the Beach 5s competition.
Do you host any tournaments or what leagues do you participate in?
Our 3 teams participate in Hong Kong's Championship, Championship A and Community League 1 leagues. We have also participated in various 10s tournaments such as Manila 10s, Phuket 10s, Shanghai, and Ho Chi Minh (Saigon Tens).
What rugby development programs are you involved in?
One of our coaches is also the coach of one of the minis teams in Hong Kong. The minis help train and encourage young local kids to play rugby.
Finally, tell us why you love your club and why/how players can get involved?
There is no other club like the Typhoons. It has rugby for all levels, a great social side, and no egos. All three teams train together so everyone knows each other and we go for beers after training and after games. Whether you've been playing rugby for years, are looking to get back into it, or are brand new to the game, the Typhoons will welcome you with open arms.
Contact Typhoons RFC
You can get hold of and follow the Typhoons RFC via the following ways:
If you are involved with a rugby union club in Asia and would like to covered in our Spotlight, get in touch!
---
Trending Now