Asia Rugby Transformed in 2020
Posted On September 12, 2020
---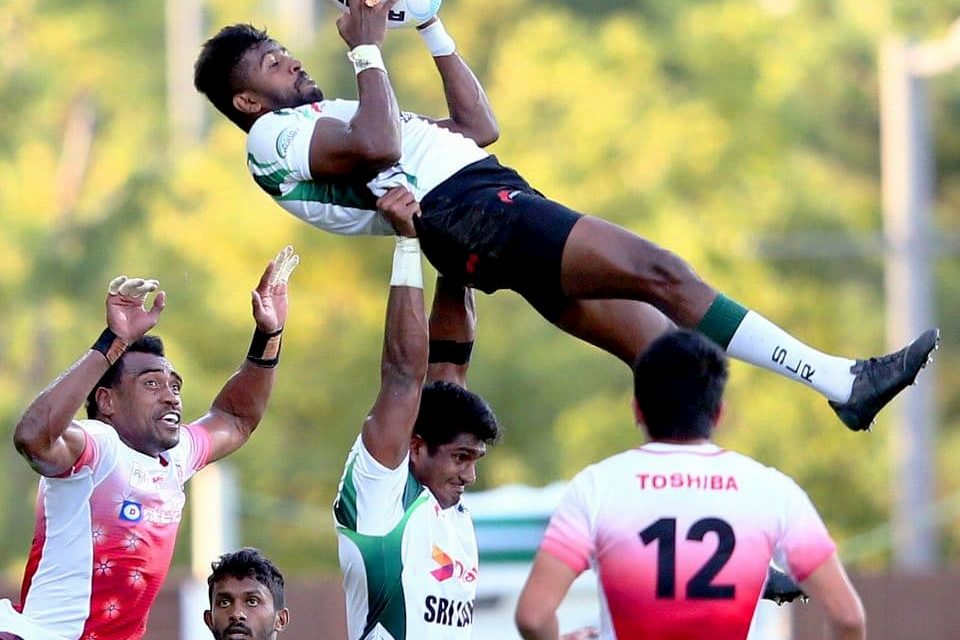 Asia Rugby has undergone a raft of changes since the end of 2019 when a new President was elected and new committees formed. We look at all how Asia Rugby has transformed in 2020 and all the major changes and announcements from the Asia Rugby Executive Committee.
(Feature photo credit: Asia Rugby)
Asia Rugby leadership transformed in 2020
Asia Rugby voted in their new Executive Committee (EXCO) at a meeting in Bali in November 2019, just after Rugby World Cup in 2019. The newly elected President of Asia Rugby was announced as UAE's Qais Al-Dhalai, who took over from Aga Hussain.
In addition, a new Executive Committee was sworn in. There were 12 members announced on the Asia Rugby Executive Committee. *This does not include recent changes announced in September 2020.
President: Qais Al-Dhalai (UAE).
Vice Presidents: Fawzi Khawaja (Pakistan) and Velayuthan Tan (Malaysia).
Hon Treasurer: Mike Haynes (Hong Kong).
World Rugby Council Members: Terence Khoo (Singapore ) and Ada Milby (Philippines)
Members: Natapol Hemyoo (Thailand), Makoto Nishiki (Japan), Kakhramon Djalilov (Uzbekistan ), Herman Huang (Chinese Taipei), Asanga Seneviratne (Sri Lanka), Tanka Lal Ghising (Nepal).
The Asia Rugby Committee Structure was also confirmed in December 2019.
Most recently, Asia Rugby said Asanga Seneviratne had joined the Asia Rugby EXCO. "Mr Asanga Seneviratne has been Co-opted by Asia Rugby Executive Committee to fill the vacant position that was created by the resignation of Mr Gondo Gambiro from Indonesia earlier this year."
Mr Asanga served as the Asia Rugby Honorary Secretary-General from 2013-2015 and as President of Sri Lanka Rugby Football Union from 2012-2017. He is currently the Chairperson of Asia Rugby Competitions Committee (including High Performance).
Other major appointments by Asia Rugby in 2020 to senior roles include:
Effects of COVID-19 on Asian rugby
Asia Rugby had earlier in 2020 cancelled the first half of the year's national tournaments, and then in August, confirmed no national rugby tournaments would take place in 2020 due to the ongoing COVID-19 pandemic.
Despite a lack of actual rugby being played, the committees have been conducting a lot of changes and holding online training and meetings to move the game of rugby forward in the region.
This includes online webinars and a weekly show called Asia Rugby Live, which was introduced in April. The second season of the web series kicked off in September 2020.
Asia Rugby amends Articles of Association
On the 6th September 2020, the Asia Rugby General Assembly voted to pass the Executive Committee proposed amendments to the Articles of Association.
With 22 out of 24 votes agreeing to pass the changes, the electoral period of the Asia Rugby President, Qais Abdullah Al-Dhalai, was extended from two to 4 years, as well as those serving in the roles of the Office Bearers and the Executive Committee members
Asia Rugby argues that the change makes Asia Rugby fully aligned "with international standards as practised by World Rugby, the International Olympic Committee, and other international and regional federations."
At the EGM, held via a conference call, Asia Rugby also added two additional female members to the Executive Committee.
Asia Rugby President Qais Al Dhalai said "I am delighted that the Asia Rugby members have overwhelmingly supported these Executive Committee recommendations. The importance of these changes can massively be evident of the changing environment that we are adopting at the moment and most importantly are directly in line with our strategic plan's pillars".
He said of the change of duration of the roles, "the increase of years within the office term of Office Bearers and EXCO member will give the committee decent timeframe to implement the key objectives outlined in the strategic plan which runs on a 4-year Cycle".
World Rugby elections 2020
Earlier this year, Asia Rugby had backed Agustín Pichot in the World Rugby Chairman elections but he lost out Sir Bill Beaumont. However, Japan had two votes in favour of Beaumont.
Ball Supplier to Asia Rugby
Quite early into the new president's reign, Asia Rugby confirmed Rhino Vortex Elite as the official match ball for Asia Rugby tournaments. The core Asia Rugby tournaments to use the Rhino Vortex Elite rugby ball are:
Asia Rugby Championships
Asia Rugby 7s Series
All official Asia Rugby tournaments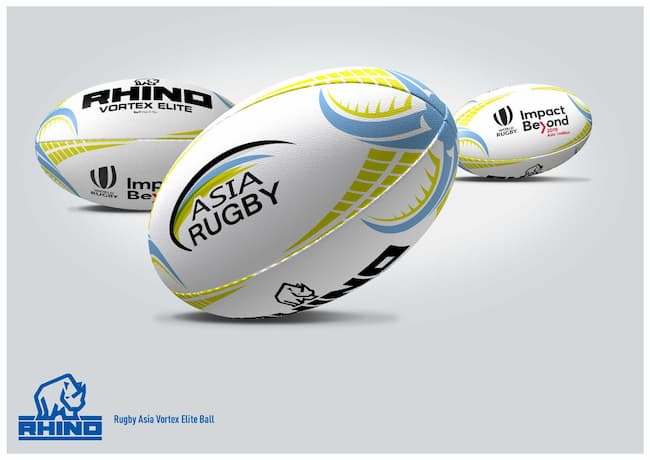 Asia Rugby Members 2020
As part of the Asia Rugby transformation in 2020, a number of changes have been approved to members' status with Asia Rugby and World Rugby, in a relatively short amount of time.
Asia Rugby submitted the membership applications of Iran Rugby Association, Lao Rugby Federation and Nepal Rugby Association in September 2020 to World Rugby. Asia Rugby President Qais Al Dhalai pledged his support behind the membership applications, which are now under review by World Rugby.
The Iran Rugby Association and Lao Rugby Federation are currently Associate members of World Rugby and are applying for Full membership.
Iran Rugby Association
Iran became a member of World Rugby in 2011 and the Iran Rugby Association has been actively developing and promoting the women's game. In 2018, Iran won the Asia Rugby Women's Rugby Development Award and has built up domestic 15's and 7's tournament structures for women.
Nahid Biyarjomandi is the Head of Women's Development in Iran and the women's national team coach. She was also one of 15 women featured in the World Rugby Try And Stop Us campaign
You can read more about rugby in Iran in our interview with Ridzal Saat, World Rugby Services Manager for Asia, who visited Iran in 2019.
Laos Rugby Federation
The Lao Rugby Federation (LFR) has been particularly active and vocal in developing the game to all corners of the SEA nation since the federation was created in 2001. The LRF joined World Rugby in 2004.
In recent years, the LFR has been buoyed by piloting and leading the ChildFund Pass It Back program in the region and tremendously increased its coaching and players numbers.
Lao Rugby Federation's Lao Khang was also named by the BBC) as one of its 100 Women of 2018.
Nepal Rugby Association
Nepal Rugby joined Asia Rugby in 2014 after forming in 1992 and is now applying to join World Rugby as an Associate Member.
The Nepal Rugby Association has been implementing the Get Into Rugby program and is hosting domestic tournaments.
World Rugby Associate Members and Full Members
In terms of membership pathways, A Rugby Union needs to be first an Associate Member of a registered association. In Asia, they have to be an Associate Member of Asia Rugby for two years before they can apply to be a full member of Asia Rugby.
Then, they need to complete one year before they can apply to be an Associate Member of World Rugby, and after one more year, can apply for Full Membership of World Rugby.
Asia Rugby Full Members – World Rugby
China (1997)
Chinese Taipei (1988)
Guam (1998)
Hong Kong, China (1988)
India (1999)
Indonesia (2013)
Japan (1987)
Korea (1988)
Kazakhstan (1997)
Malaysia (1988)
Pakistan (2008)
Philippines (2008)
Singapore (1989)
Sri Lanka (1988)
Thailand (1989)
UAE (2011)
Uzbekistan (2014)
Asia Rugby Associate Members – World Rugby
Brunei (2013)
Iran (2011)
Jordan (2020)
Kyrgyzstan
Laos (2004)
Lebanon(2018)
Mongolia (2004)
Qatar (2020)
Asia Rugby Membership Full Members
Afghanistan
Bangladesh
Nepal
Syria
Asia Rugby Membership Associate Members
Iraq
Palestine
Macau
Saudi Arabia
Cambodia
Although there are many positive sounding changes here, with the lack of actual rugby in 2020, it's difficult to gauge the growth of the game at a national level.
There are still a number of issues facing the Asia Rugby EXCO and its members in the short and long term future. These include the structure of the Asian Rugby Championship tournaments and what they will look like in 2021, the Asian nations that still need to qualify for the RWC in 2021 (and other major international rugby 7s and 15s tournaments).
Like all other regional rugby bodies – tackling the global lack of finances in the sport due to COVID-19 will be another major obstacle to overcome in developing rugby in Asia.
Rugby News
---
- Advertisement -

Trending Now