SRU Men's National League postponed to 2021
Posted On October 6, 2020
---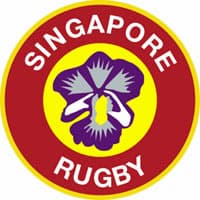 The Singapore Rugby Union (SRU) this week confirmed that its Men's National League will only commence in January 2021 at the earliest.
SRU Men's National League 2020-2021
Daniel Marc Chow, General Manager of Singapore Rugby Union, posted a statement on behalf of the SRU on 5th October 2020 saying:
"In tandem with government advisories and our considerations of the COVID-19 situation, we will be postponing the restart of the SRU Men's National League to January 2021.
This was a tough, yet inevitable decision to make as the safety of our players takes precedence. Further, we will need to allocate enough training time to ensure that players are in the right condition before play can even begin. We aim to use the current National Team training as a testbed to show the authorities that we can conduct these games safely and with no incidents.
If the situation changes in the next 2 months, we will be as flexible as possible to do our best to restart rugby, and can facilitate friendly matches between teams in preparation for the National League start in January 2021."
SRU Men's National League 2019-2020
The previous season of the Singapore Rugby Men's National League 2019-2020 saw ten teams take part. However, towards the end of the season COVID-19 started affecting the league in Singapore.
On 14th February, SRU had to cancel or postpone a number of domestic rugby games and events due to the coronavirus (COVID-19) outbreak. Junior rugby was also cancelled as a result.
The SRU Men's National League did manage to complete its full season, with the Bucks 1st XV beating Wanderers Prems 23-20 in the final on March 7th 2020. In the previous 2018-19 season, the Wanderers had taken the title by beating Bucks.
Teams playing in the SRU Men's National League 2020-2021
Assuming the same clubs play in the next season as 2019-2020, they include:
Bedok 1st XV
Bedok 2nd XV
Bucks 1st XV
Bucks 2nd XV
Gaulois Roosters XV
Oldham Blue
SCC 1st XV
SCC Tankards
Wanderers Gents
Wanderers Prems
Deacon Manu, the former Fiji national rugby team captain was appointed as the Blacks RFC forwards coach it was announced in September 2020.
Men's Development League 2020-2021
There was no news from the SRU on the Men's Development League. Last season, 6 rugby teams took part and the SRU Men's Development League 2019-2020 was won by Blacks Rugby Football Club.
Bucks 3
Wanderers Rovers
SCC Lions
Oldham Gold
Bedok 3
Blacks Rugby Football Club
Singapore rugby news
---
- Advertisement -

Trending Now