Rugby World Cup Sevens 2022 Adds Partners
---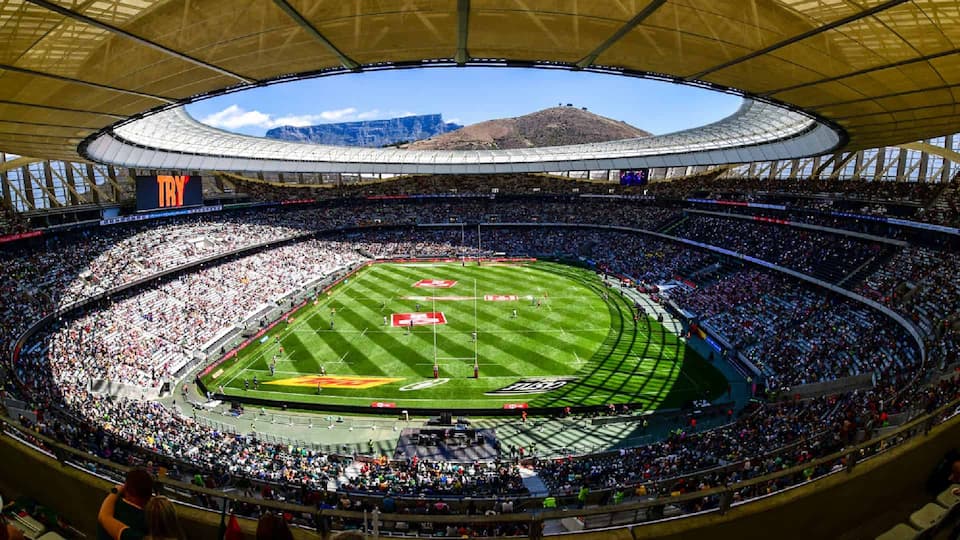 World Rugby has confirmed DHL as the Official Logistics Partner and Tudor as the Official Timekeeper of the Rugby World Cup Sevens 2022 in South Africa.
World Rugby Chief Executive Alan Gilpin said: "We are delighted to have two great supporters of rugby, DHL and Tudor, as a Global Partner and Official Sponsor for Rugby World Cup Sevens 2022.
Like us, they are passionate about the power of sevens to engage and inspire new audiences to get into rugby and there is no better backdrop than the magnificent Cape Town Stadium. We are excited about bringing our world championship to Africa for the first time."
Rugby World Cup Sevens 2022 Partners
DHL will provide "specialised and tailored sustainable logistic solutions for the tournament," said a press statement on May 13th 2021.  World Rugby added that DHL's international network links more than 220 countries and territories worldwide ensuring both the rugby sevens community and participating unions remain connected before and throughout the tournament.
Tudor will be the Official Timekeeper of Rugby World Cup Sevens 2022 and will help keep the three-day event (including 24 national men's teams and 16 national women's teams) at the 57,654-seater Cape Town Stadium, on time.
Tudor has previously been named the Official Timekeeper of Rugby World Cup Sevens 2018, Rugby World Cup 2021 and Rugby World Cup 2023. World Rugby and Tudor will "work in partnership to push the boundaries of new horizons and drive a new, electrifying period for the sport."
Megapro has previously been announced as a Rugby World Cup Sevens 2022 Partner while the dates for the tournament are still to be confirmed.
Rugby Sevens News
---
Trending Now