Future-Proofing Rugby in Asia – Embracing Technologies
Posted On August 30, 2021
---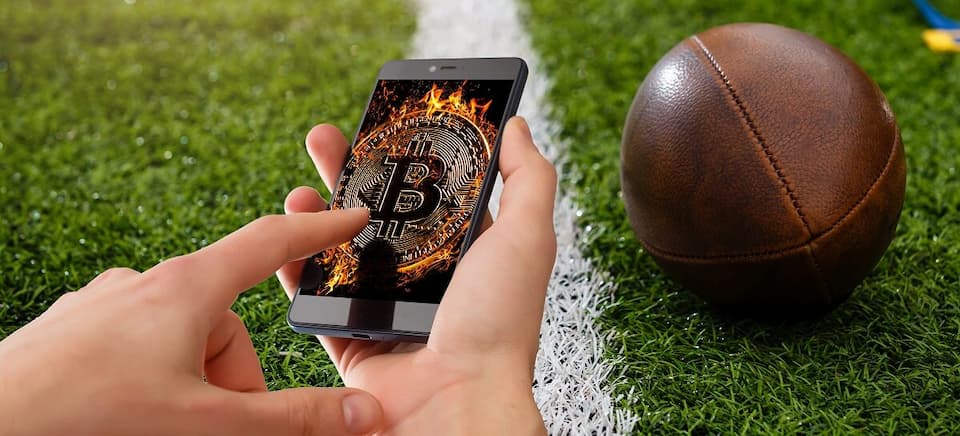 After a recent week of online webinars and sports conferences, from SportsPro Live sessions, Live Sports Matters and the Asia Scotland institutes panel discussion on Rugby in Asia we look at how rugby is embracing technologies.
In Part Three of the series, we look at the emergence of technologies and how digital growth among Asian fans needs to be tapped into, while new revenue streams can be generated.
UPDATED September 2021
Asia's fans lead the way in mobile consumption
Prior to the week of online events in early May 2021, it was confirmed via a report from YouGov that more sports fans in Asia are opting to watch sport on their mobile devices than anywhere else on the planet.
Some of the key findings suggest that 19% of fans globally use mobile apps to watch sport wherein Asia:
44 per cent of Indian sports fans watch sports on mobile devices.
In Vietnam, nearly half (48 per cent) of sports fans watch their sports on mobile devices.
33 per cent of Thais watch sports on mobile devices.
In South Korea, more than a quarter engage with sports online (28 per cent).
The Philippines has the same engagement as Korea at 28 per cent.
We have written extensively about the options for OTT streaming rugby in Asia as well as how rugby is engaging with its audience.
See the OTT Rugby Streaming options in Asia.
World Rugby social media engagement is very good compared to other sports federations recent data suggests.
Rugby needs to engage with a more diverse audience and bring back computer games.
Since then, Disney announced it is shutting down Fox and Star branded sports networks in Southeast Asia and Hong Kong in 2021.
Although there is no rugby union we know of on the network, the press announcement said: "The move comes with the Disney+ streaming service gaining traction in the Asia-Pacific region.
Earlier this year Media Partners Asia projected the platform would bring in US$1.2 billion revenue in 2021 and is projected to reach 66 million paying subscribers." Perhaps rugby will be expanded on the platform?
Women's rugby could lead in Asia
Sportbusiness.com reported in April 2021 that "Female sport can present equal, and in some cases greater, value for brands compared to male sport."
The article added that "In Asia-Pacific, as fanbases for female sports increase, and with a number of major female sports events due to take place in the region, there are opportunities for brands."
The Rugby World Cup 2021 (delayed until 2022) is also the first to be staged in the Asia-Pacific, while other heavyweight sports such as cricket and soccer (football) will also have world cups in the region in the next few years.
The RWC 2021 will be held in New Zealand in 2022.
The Women's Cricket World Cup will also be held in 2022 in New Zealand.
Football Australia and NZ Football are the co-hosts of the 2023 FIFA tournament.
In 2021, 28% of global rugby players are women and World Rugby said there is also a new plan to "accelerate diversity and inclusion across all levels of the game" in addition to the newly announced WXV which starts in 2023.
The wave of massive global sporting events in APAC is a prime opportunity for the game to grow and latch on media and commercial opportunities. These events and sports are also in a strong position to drive the narratives and engagement say sportandbussines.com.
Rugby NFT in Asia
NFTs, or non-fungible tokens, have been in the tech spotlight in 2021 and already are showing signs of forming part of the commercial future of sports. It may mean targeting a tech-savvy crowd and a younger generation but collectables are a business and passion deep-rooted in sports.
From FIFA World Cup stickers to American collectable Sportscards, rugby has an opportunity to embrace NFT to help popularise players and the sport, as well as generating commercial success.
NBA Top Shot is the best example of this within American sports. Launched in October 2020 by Vancouver-based Dapper Labs, NBA Top Shot saw sales of "$40.5 million worth of the league-licensed digital video highlight clips that are serialized in limited editions like trading cards." In February sales hit $231.6 million, March sales were $230.4 million!
At the recent SportsPro Live, Caty Tedman (Head of partnerships) explained the Top Shot platform and that the platform has registered more than 800,000 users (who engage with each other on messaging platform Discord.)
Opensea
NFT marketplace OpenSea saw volume sales rise from $8 million in January 2021 to more than $80 million in February 2021 and already has some rugby-related NFTs available.
Although the commercialisation and rights within rugby would need rounds of discussions between players, unions, tournaments and the governing bodies, the monetization and licensing of rugby-related non-fungible tokens in Asia could be ground-breaking.
VeVE
Some of the leading NFT companies are even based in Asia, such as ECOMI which through its VeVe platform has signed multiple license deals and also has New Zealand based founders.
At the recent launch of the World Rugby Strategic Plan 2021-25, World Rugby CEO Alan Gilpin did mention that World Rugby is looking at all options for fan engagement including NFT (non-fungible tokens).
Glorious Digital
In September 2021, one of the games greatest icons, Dan Carter, announced he was launching the NFT craze with Glorious Digital. Carter said:
"The day is finally here when I can announce the launch of my exciting new NFT venture, Glorious Digital….. NFTs are a great opportunity to unite and engage with fans closer which was what appealed to me the most as I believe the fans are the driving force behind all professional sport and entertainment. I'm really looking forward to engaging and connecting with you all in a new, innovative way with Glorious."
Momint NFT Marketplace – Bryan Habana
In May 2021, the South African NFT Marketplace, Momint launched and generated $10,000 for RWC winner Bryan Habana reported Bitcoin.com
Sportemon Go
This NFT-augmented reality sports trading platform is making headway in 2021 and there is a strong Australasian feel to the athletes and sports stars that were initially announced on Sportemon Go.
The platform is powered by the crypto SGO Tokens but will encompass virtual and physical AR iGaming stadiums,
NFTs, eSports, Virtual Sports. Lotto, and Betting.
By September 2021, rugby stars such as Wallabys Wendell Sailor, Matt Rogers and David Campese are represented.
Athlete Platforms: MatchKit
In August 2021 we highlighted the South African digital athlete platform MatchKit and how its efforts were empowering athletes and driving revenues for players and unions.
Bryan Habana was initially the face for MatchKit and is one of the core founders but the Olympics presented the perfect opportunity for the platform and many well-known rugby players and Olympians utilised MatchKit.
MatchKit.co allows them to manage their brands, earn income, and engage with fans and sponsors. The platform also provides automated reporting, giving athletes full control of their digital brands.
Blockchain and Sports Fan Tokens
There are a number of crypto companies specialising in the sports streaming and fan engagement market. One of those is the Socios.com fan engagement platform – built from the ground up on the Chiliz blockchain infrastructure.
The on-platform currency allows fans to "purchase branded Fan Tokens from some of the biggest and most renowned sports teams in the world including" which by the time of publishing include: FC Barcelona, Juventus, Paris Saint-Germain, AS Roma, Galatasaray, Atlético de Madrid, OG, CAI & the UFC.
There are no rugby franchises as of yet on Socios.com
If rugby is serious about embracing the future, it needs to invest in bleeding-edge technology and be part of the early wave of adopters for new tech in the sport and cast aside part of its traditional and old-fashioned image.
The sport has moved on and already implemented clothing and ball technologies, data player tracking, and TMO (Television Match Officials) as well as better social engagement through online content. Let's hope it can continue to innovate and explore all of the tech weaponry available to capitalise on the growth of the sport.
You can also read the other two articles in this series:
---
Trending Now