Saxo Bank Women & Girls Sports 7s 2022
Posted On September 30, 2022
---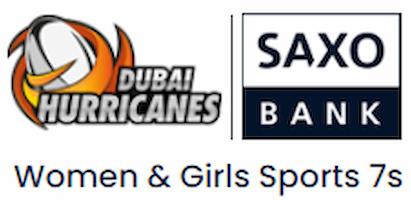 The inaugural Saxo Bank Women & Girls Sports 7s takes place from 21-22 October 2022 at the Seven's Stadium, Dubai and will feature tag, junior girls touch rugby, as well as junior girls and women's contact rugby.
Saxo Bank Women & Girls Sports 7s 2022 Information
The organisers (Dubai Hurricanes) say the event is "the Gulf's first club and school sports festival for women and girls aged 6 – 18 competing annually" and registrations have been opened for the Saxo Bank Women & Girls Sports 7s.
Dubai Hurricanes are the 2021 Dubai 7s' finalists, reigning UAE RF Women's Rugby 7s, U18 Girls Rugby 7s and U15 Girls Quick Rip league champions.
In addition to rugby, the tournament will feature netball and rounders – entries are open to schools and clubs based locally as well as international entrants. "It is hoped that the inclusion of rounders will enable all UAE schools and as many girls as possible to participate".
Tournament Format – Saxo Bank Women & Girls Sports 2022
The initial festival includes a pool stage before a knock-out competition for UAE and overseas clubs and schools.
Tag and Quick Rip Rugby
U8 Tag
U12 and U15 Quick Rip rugby
Youth Rugby
U12 (Yrs-5/6/7)
U15 (Yrs-8/9/10)
U18 7s Rugby
Women's 7s Rugby
Junior U14 mixed Touch Rugby
There will also be a live stream of the matches – All of the rugby events take place on 22nd October 2022.
Asian Rugby News 2022
---
Trending Now