SCC 7s 2022 Schedule and Pools
Posted On November 10, 2022
---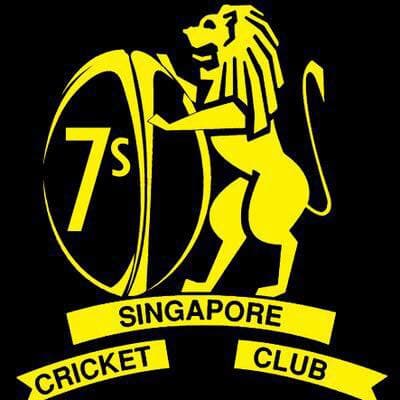 Better late than never, but the pools and full schedule have been confirmed for the SCC 7s 2022 with a number of international and invitational teams playing at the event from 11-13 November 2022, as well as youth, minis and wheelchair rugby scheduled.
In addition to the rugby, there are also family and kids activities planned from the Saturday-Sunday with a Kids Zone offering a range of activities for those attending.
You can read more in our initial article on the SCC 7s 2022 here.
SCC Rugby Sevens International Rugby Teams 2022 – Abilitt Cup Pools
The 2022 SCC 7s will feature teams from New Zealand, Australia, Malaysia, Japan, Papua New Guinea and Singapore who will challenge for the Abilitt Cup. The 12 teams are split into three pools of four.
Pool A
Ponsonby (NZ)
Tradition Bucks (Singapore)
HMAS Adelaide (Australian Navy)
Kurumi (Japan)
Pool B
Palmyra (Australia)
SCC (Singapore)
DS Silverbacks (Australia)
East Arnhem (Australia)
Pool C
Casurina Cougars (Australia)
PNG PukPuks (PNG)
KL Tigers (Malaysia)
Singapore Development (Singapore)
You can follow the results and matches here.
Youth & Schools Rugby – SCC 7s 2022
A full list of the schedule of all events is here with matches listed for:
Schools and Colleges U14, U17 and U19
Minis Rugby U15-U13
Girls U12, U16 & U18 Rugby
Wheelchair Rugby
Touch Rugby U10-U18
Where Can You Watch the SCC Sevens 2022
The Organisers have indicated that there will be a live stream on their website and Facebook but have said more details will be announced.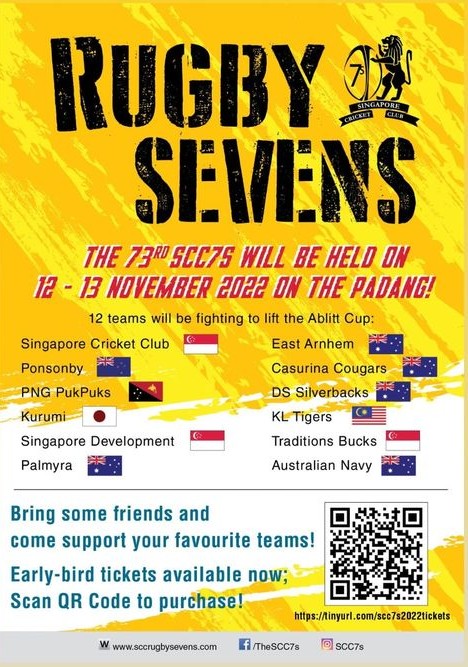 Rugby Tournaments Asia 2022-2023
---
Trending Now