Rugby World Cup 2021 Final Preview: NZ vs England
Posted On November 10, 2022
---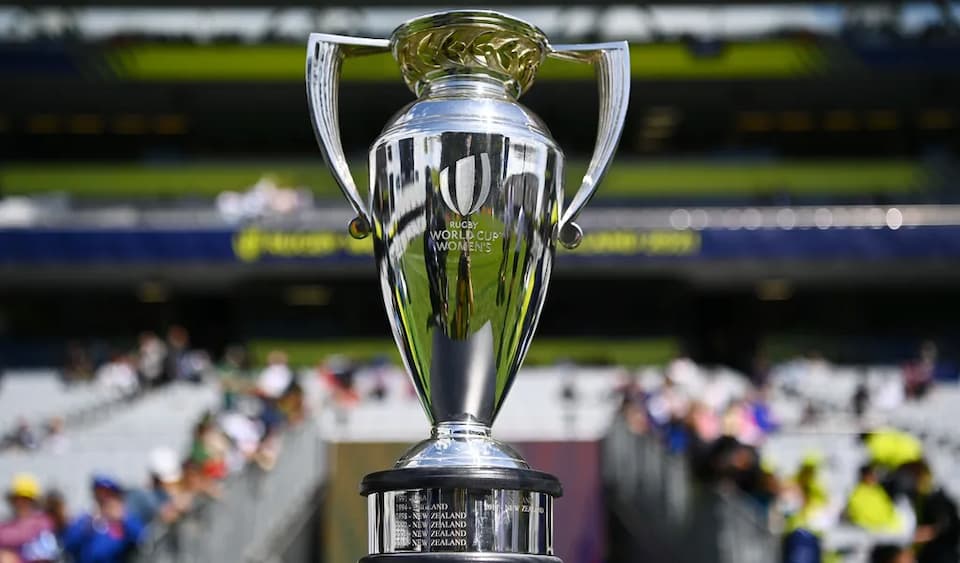 The women's showpiece event comes to a close this coming weekend as the Rugby World Cup 2021 Final is set to be played in front of a record crowd at Eden Park between hosts New Zealand and favourites England. The bronze match will be played beforehand on Saturday 12th November 2022 between Canada and France.
England and New Zealand will face off in their second consecutive Rugby World Cup final on Saturday 12 November, New Zealand chasing a record sixth title but it's their first in front of a home crowd.
World Rugby Chairman Sir Bill Beaumont said: "Rugby World Cup 2021 has proven to be a triumph for rugby, women's sport and New Zealand. On and off the field records have tumbled, personalities have been projected and barriers smashed as the stars of women's rugby have shone brightly, underscored by two incredible semi-finals.
This is also amazingly the fifth time that England and New Zealand have met in a Rugby World Cup final for women, while New Zealand are also bidding to become the first host nation to lift the trophy!
England – RWC 2021 Final
England coach Simon Middleton has made three personnel and one positional change to his starting line-up from the 26-19 victory over Canada in their semi-final, with his side looking to overcome the freeflow NZ attack, especially from their lethal backline.
Holly Aitchison will start alongside Emily Scarratt in the centres, while Abby Dow shifts to the left wing with Lydia Thompson coming onto the right wing. Ellie Kildunne replaced the injured Helena Rowland at full-back.
England has never beaten the Black Ferns on the Rugby World Cup stage, losing all five meetings previously but the Red Roses are on a record 30 consecutive test match winning streak.
England captain Sarah Hunter plays her 140th test – only Sam Whitelock (141), Sergio Parisse (142), Richie McCaw (148) and Alun Wyn Jones (154) have won more caps for their country.
Vickii Cornborough plays her 75th test for England and Amy Cokayne her 70th.
England have won their last two meetings with New Zealand – both big wins in England – and fourteen of the Red Roses' match-day squad played in the record 56-15 victory in November 2021.
Red Roses Match Squad – RWC 2021 Final
1. Vickii Cornborough
2. Amy Cokayne
3. Sarah Bern
4. Zoe Aldcroft
5. Abbie Ward
6. Alex Matthews
7. Marlie Packer
8. Sarah Hunter (captain)
9. Leanne Infante
10. Zoe Harrison
11. Abby Dow
12. Holly Aitchison
13. Emily Scarratt
14. Lydia Thompson
15. Ellie Kildunne
16. Lark Davies
17. Maud Muir
18. Shaunagh Brown
19. Cath O'Donnell
20. Poppy Cleall
21. Sadia Kabeya
22. Claudia MacDonald
23. Tatyana Heard
New Zealand – RWC 2021 Final
NZ Director of Rugby Wayne Smith said following the narrow 25-24 win over France last week and the thoughts of facing England "We knew that both France and England had been miles ahead of us. We've made up a bit of ground, whether we can make up some more ground over six days, I'm sure we can.
"I think this is going to be another step up again, a challenge, not too sure yet I'm still thinking about this one. Obviously, I've done a lot of work on England as all the coaches have, they're pretty frightening like, they're so efficient in what they do."
New Zealand are seeking a 14th consecutive victory on the Rugby World Cup stage and are unbeaten in the Wayne Smith era with 11 wins in 2022 – which is some turnaround after losses to England and France before the RWC year in 2022.
There is one enforced change to his starting line-up with Charmaine McMenamin coming in at number eight for Liana Mikaele-Tu'u, who is out with a thumb injury suffered in the semifinal win.
68th and final test for scrum-half Kendra Cocksedge (the most-capped Black Ferns player in history) who is seeking a third Rugby World Cup title!
There are six survivors from the RWC 2017 final.
Black Ferns Match Squad – RWC 2021 Final
1. Phillipa Love
2. Georgia Ponsonby
3. Amy Rule
4. Maiakawanakaulani Roos
5. Chelsea Bremner
6. Alana Bremner
7. Sarah Hirini
8. Charmaine McMenamin
9. Kendra Cocksedge
10. Ruahei Demant (captain)
11. Portia Woodman
12. Theresa Fitzpatrick
13. Stacey Fluhler
14. Ruby Tui
15. Renee Holmes
16. Luka Connor
17. Krystal Murray
18. Santo Taumata
19. Joanah Ngan-Woo
20. Kennedy Simon
21. Ariana Bayler
22. Hazel Tubic
23. Ayesha Leti-l'iga
Match Permutations NZ vs England – RWC 2021 Final
Aside from being crowned the Rugby World Cup 2021 winner of course, there are a number of permutations for the final:
New Zealand must win by more than 15 points to return to the top of the World Rugby rankings.
Any smaller margin of victory for NZ will see them still trail England.
If England win, they will post the highest rating in the history of the men's and women's World Rugby Rankings powered by Capgemini, breaking through 98 rating points for the first time.
Victory by more than 15 points for the Red Roses will see them increase their cushion at the top of the rankings.
Match Officials – RWC 2021 Finals
World Rugby confirmed that Hollie Davidson was been appointed to referee the Rugby World Cup 2021 final. Aimee Barrett-Theron (South Africa) and Aurélie Groizeleau (France) have been appointed as assistant referees for the final, while Ben Whitehouse (Wales)is the TMO.
The RWC 2021 final will be Davidson's 26th test as a referee and will see her become the first female to referee Rugby World Cup finals in both sevens and 15s.
Davidson is the fourth female to take charge of a Rugby World Cup final after Sarah Corrigan (Australia, 2010), Amy Perrett (Australia, 2014) and Joy Neville (Ireland, 2017).
She becomes the second Scottish official to referee a women's Rugby World Cup final, following Jim Fleming in 1994.
Rugby World Cup 2021 Final Tickets
World Rugby also announced in the week's buildup to the Finals that a limited number of additional tickets went on sale on Tuesday 8 November and were sold out in minutes. This follows the Black Fern's epic semifinal win over France last weekend, and capacity was expected to be a sell-out following a surge in sales after the final whistle – Almost 8,000 tickets were sold following the semi-final win.
Rugby World Cup 2021 Tournament Director, Michelle Hooper said, "We have been absolutely blown away by the support Kiwis and fans around the world have shown for this tournament and for the amazing wāhine toa who have played with their hearts and souls over the past five weeks. The stage is set for a dream final to what has been an extraordinary and unforgettable Rugby World Cup with the Black Ferns taking on number one ranked England at home in front of what will be a crowd on a scale we have never seen before for the women's game."
The world record for attendance at a women's rugby match day was set at the opening match day of RWC 2021 when  34,235 showed up at Eden Park. In addition, Rugby World Cup 2021 has so far attracted 107,600 fans, the most of any women's Rugby World Cup.
RWC 2021 Finals Crowd Entertainment
Pātea Māori Club will perform at half-time of the bronze final, and then international award-winning artist BENEE will play for the crowd before the final and again at half-time.
Hooper added for those not in attendance at Eden Park "Those who miss out, or can't be with us at Eden Park, our challenge to you is to host a watch party at home or in your local neighbourhood and help us to break more records and reach the largest ever domestic viewership for a women's sports match."
Rugby Tournament News 2022
---
Trending Now