Sunwolves announce first players for 2020 Super Rugby
Posted On November 27, 2019
---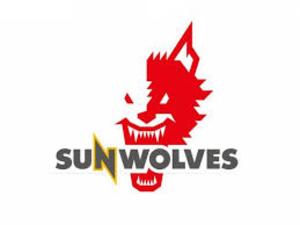 The Japanese Sunwolves have announced 15 players for their 2020, and supposedly final, Super Rugby season. The most notable inclusion is that of former English international player Ben Te'o.
Sunwolves Super Rugby 2020
The Super Rugby franchise said via its website on Tuesday 26th November that the slogan for the new 2020 season is "Keep Hunting" and that "the fight for the next big stage in 2023 (RWC) has already begun…"
CEO Yuji Watase said they believe that their mission is to "open up the future by making the best use of the success of the World Cup, not being satisfied with the current situation, and continuing to hunt each player and staff. Young wolves are hungry for victory. Here we go. This is the beginning of new hunting." (Translated from the Japanese press release).
Sunwolves player signings
New head coach Naoya Okubo has selected some experienced and talented rugby players for 2020. As per the Sunwolves press release, they said will use the season to blood young Japanese talent who can potentially play for the Brave Blossoms in the years to come.
Despite the promise of new young Japanese talent, 22-year-old Waseda University scrumhalf Naoto Saito is the only Japanese player included at this stage. This was one of the biggest criticisms of the franchise over the years – the high number of foreign players in the squad.
Kyodo News added that "former Suntory Sungoliath coach Keisuke Sawaki and Yoshikazu Tamura will be part of Okubo's management team." Sawaki led Suntory Sungoliath to back-to-back Top League titles from 2016-18.
Aside from the inclusion of Te'o, which Rugby News Japan alluded to some months ago, the squad includes Georgian hooker Jaba Bregvadze who returns for a 3rd year, as well as a number of Australians and New Zealanders. In total, four have experience in New Zealand's Mitre 10 Cup and two from Australia's National Rugby Competition.
South African, and former Sharks player, Garth April was also included.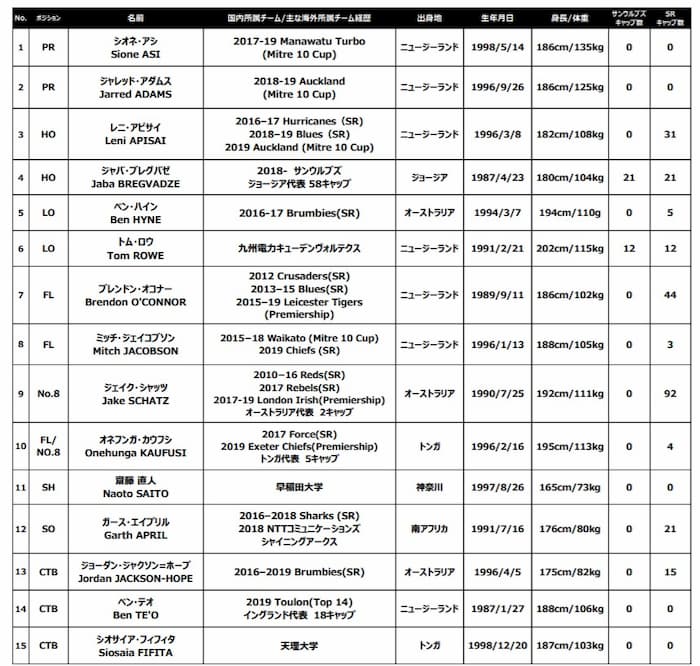 Unlike in 2019, when the Sunwolves had access to many Japanese national players used in rotation in preparing for RWC 2019, in 2020 the Japanese Top League runs concurrently to the Super Rugby season. This means many  high profile Japanese rugby players are unavailable.
CEO Yuji Watase did tell Japan Times "that post-World Cup situations have made it tougher for the club to acquire players and suggested that the team will likely sign many young prospects in order to develop them for the Japan national team for the 2023 World Cup."
Since joining Super Rugby in 2016, the Sunwolves have only won only eight of their 62 games in the competition. It was announced earlier in 2019 that the 2020 season would be the last for the Sunwolves in Super Rugby.
Read more about rugby in Asia:
---
Trending Now