Tokyo Olympics 2021 Rugby Sevens Dates Confirmed
---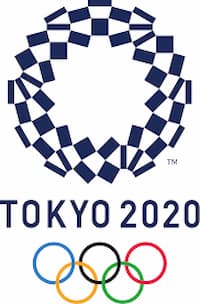 The new dates for the Tokyo Olympics 2021 Rugby Sevens events have been confirmed with the men and women playing between July 25-31, 2021. The dates are similar to those that would have taken place in 2020 had the Olympics not been postponed due to COVID-19.
Olympic Games & Paralympic 2021
On March 24th 2020, the IOC (International Olympic Committee) announced the Tokyo Olympics & Paralympics 2020 were postponed until 2021 due to coronavirus pandemic.
The new dates for Games of the XXXII Olympiad in Tokyo were set as:
Women's and Men's Olympic 7s rugby
The men's rugby 7s teams will play across the first three days (25-27 July 2021) with the finals set for Wednesday, July 28 2021.
The women's rugby sevens games will take place from the 29-30th July 2021 with the finals taking place on Saturday, July 31 2021.
Time slots for all competitive days of the rugby sevens are 09:00-12:00 and 16:30-19:00 (local time).
Ajinomoto Stadium (Tokyo Stadium) will host the sevens rugby games. The venue was also used during Rugby World Cup 2019 for eight games including the tournament opener and the Bronze Final. The capacity is near to 50,000.
Who has qualified for Tokyo 2021 Rugby Sevens?
In total, 12 teams compete at the Olympics for the women and men.
Following the regional qualifying process for Tokyo 2021, 3 spots still remain from a total of 24 teams. There is one left in the men's 7s rugby competition, and 2 in the women's.
From Asia, the Hong Kong and Chinese men still can qualify from the repechage tournament, while the Hong Kong and Kazakhstan ladies also could qualify from the repechage tournament. New dates still need to be confirmed for these tournaments to take place.
The Korean men and Chinese ladies have already qualified from Asia, while both the Japanese women and men qualify automatically as hosts.
MEN: Argentina, Australia, Canada, Fiji, Great Britain, Japan, Kenya, New Zealand, South Africa, USA, Korea.
WOMEN: Australia, Brazil, Canada, China, Fiji, Great Britain, Japan, Kenya, New Zealand, USA
Dates: 25-31 July 2021
Venue: Tokyo Stadium (Ajinomoto Stadium), Japan
Asian rugby news
---
Trending Now