What The Asian Rugby Unions Have Said After Hangzhou Asian Games 2022
Posted On September 29, 2023
---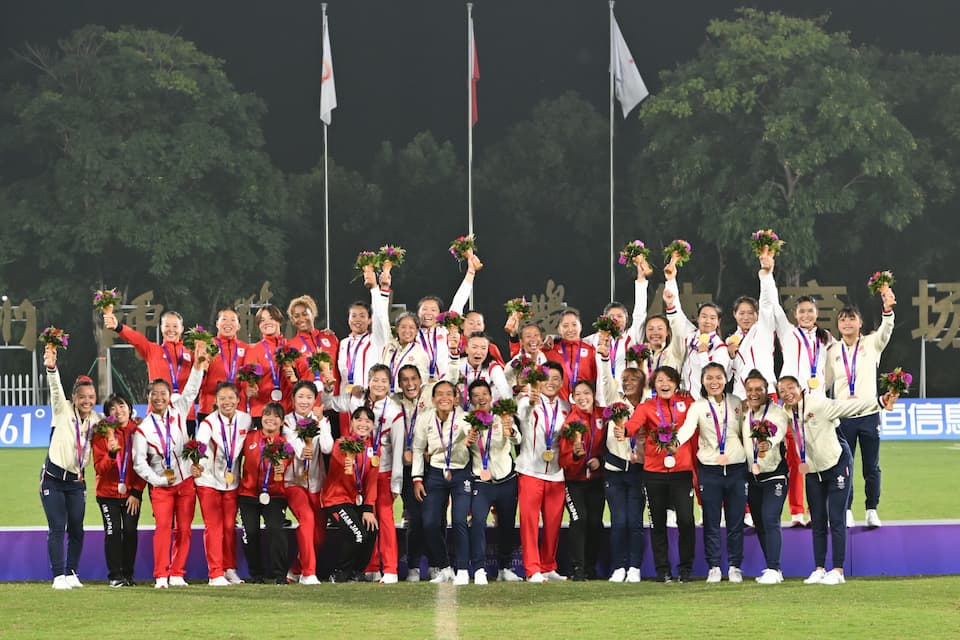 Following the conclusion of the Hangzhou Asian Games 2022 Rugby Sevens, which saw HKCR Men and China Women claim gold, the teams have made their way home, and the unions have been responding to the tournament which ran from 24-26 September in China.
Hong Kong, China Rugby –  Men & Women Claim Medals at Asian Games
HKCR men won the gold (retaining the title), while their women picked up a hard-fought bronze at the Asian Games in Hangzhou.
Robbie McRobbie, CEO of Hong Kong China Rugby, said of the achievements: "I am absolutely delighted for our men's and women's teams, and hugely proud – they are a credit to Hong Kong, and deserve all the success in the world. It's been an excellent Asian Games, thanks to all the organisers, and of course to the Hong Kong Sports Institute for all their invaluable support."
Korea Rugby Union – Silver For The Men's Rugby 7s – Asian Games
The South Korean men claimed silver at the Asian Games which should be seen as a success and the KRU was offering large cash rewards to the players for a medal finish.
The Union said online, "The silver medal prize money promised at the welcome home ceremony was handed over by the Korean Rugby Association's vice-chairman. Congratulations to all the national teams who came back with good results."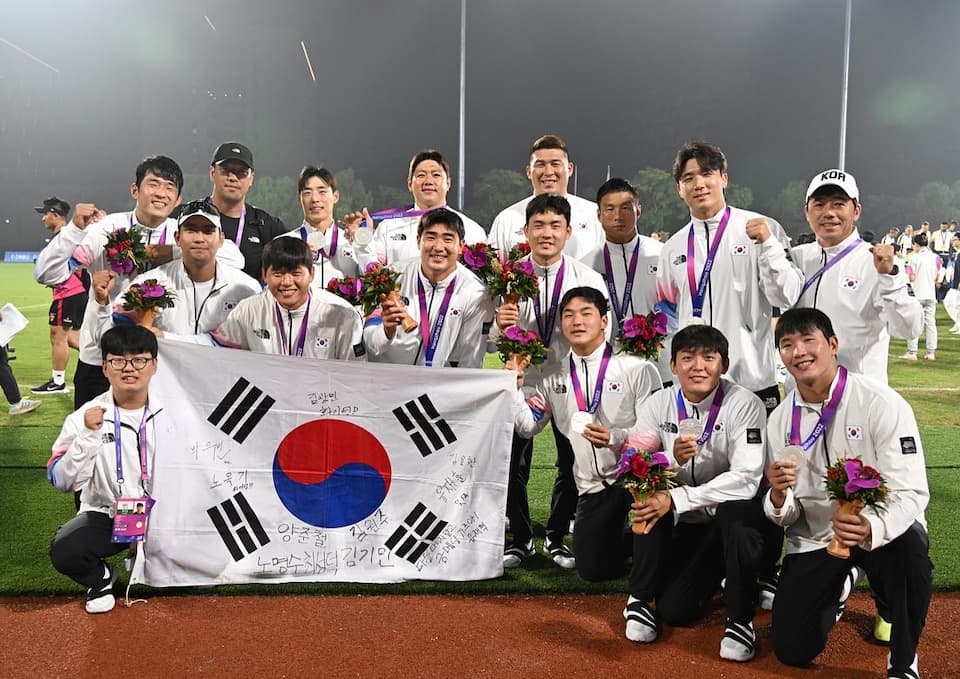 Sri Lanka Rugby Union – OCA Rugby Sevens Asian Games
The Union, whose men's team were allowed to play the tournament under the OCA banner, said "Sri Lanka Rugby 7s team completed in the Asian Games Rugby 7s under the national Olympic flag by finishing overall 10th and failing to reach the cup QF's. They suffered defeats to Chinese Taipei and South Korea in the group stages and had wins over Afghanistan, Philippines and Nepal before going down to Thailand in a playoff for 9th and 10th."
On their official Facebook platform, the SLR said Director General of Sports, Dr. Shemal Fernando has paid a glowing tribute to Sri Lanka's Rugby team that played as OCA Team at the just concluded Rugby 7s competition at the ongoing 19th Asian Games. He said "The players truly displayed the true spirit of Olympism as spelt out in the Olympic Charter, surely bringing honour and glory to Mother Lanka"
Sri Lanka Rugby is currently banned by both World Rugby and Asian Rugby to compete in competitions but no reason was given for why they didn't try and field a women's team.
Philippines Rugby Football Union – Men's 7s Rugby
The PRFU sent their Philippines Volcanoes men to the Asian Games and thanked their partners for making the participation possible as well as the "Filipino community in Hangzhou for making our boys feel at home!"
Rugby India – Women's 7s Rugby Asian Games
Rugby India sent a women's team to the Asian Games, and although they finished last it would be a huge experience building tournament for the squad.
Rugby India said: "A vigorous campaign for our women comes to an end at the Asian Games. There's much to build on and regroup as we look forward to the rest of the season."
Malaysia Rugby – Men's 7s Rugby
The MRU said of their men who finished 6th overall: "We are proud of you, team Malaysia! Well done in the 19th Asian Games 2022."
Nepal Rugby – Asia Games 2022 Rugby 7s
The team endured a tough set of results at the Asian Games but the Nepal Rugby Union said "Thank you for representing our country in this prestigious event!! A big thanks to our partners for your continuous support of the team. Thanks
National Sports Council, Nepal
and NOC – Nepal Olympic Committee. Special thanks to the government of Nepal."
Asian Rugby 7s & XVs News 2023
---
Trending Now