Emirates Dubai 7s 2023 Tickets On Sale – Kicks Off New HSBC SVNS
Posted On September 11, 2023
---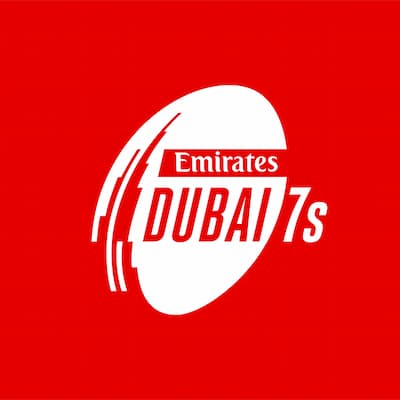 Tickets have been made available for the Emirates Dubai 7s 2023, which is the first leg of the new format of the HSBC SVNS, and runs from 2-3 December at the Sevens Stadium.
The organisers have promised they are "back with a bang with the ultimate sporting, music and festival line up". The three-day festival will feature the world's best 12 men's and women's rugby sevens teams and fans can watch all the action with a range of tickets options.
Emirates Dubai 7s Festival Director and former England international player Mathew Tait said: "It's an exciting moment as we announce tickets are on sale today for the new look HSBC SVNS with our Emirates Dubai 7s set to kick off the new series in style this December. Along with our history of being the Middle East's biggest sport and entertainment weekend, we look forward to seeing how the new format shapes up and welcome our fans back to The Sevens Stadium this December."
There will be also amateur rugby, netball, cricket, and fitness teams across the weekend.
The 2022 edition saw global attendance from elite and amateur athletes alike, hosting more than 5,600 participants and 420 teams of all levels and ages from 32 countries competing at The Sevens Stadium in 2022.
The Hanger offers two days of VIP treatment, free-flowing F&B options and a premium view of Pitch 1 from the North Grandstand.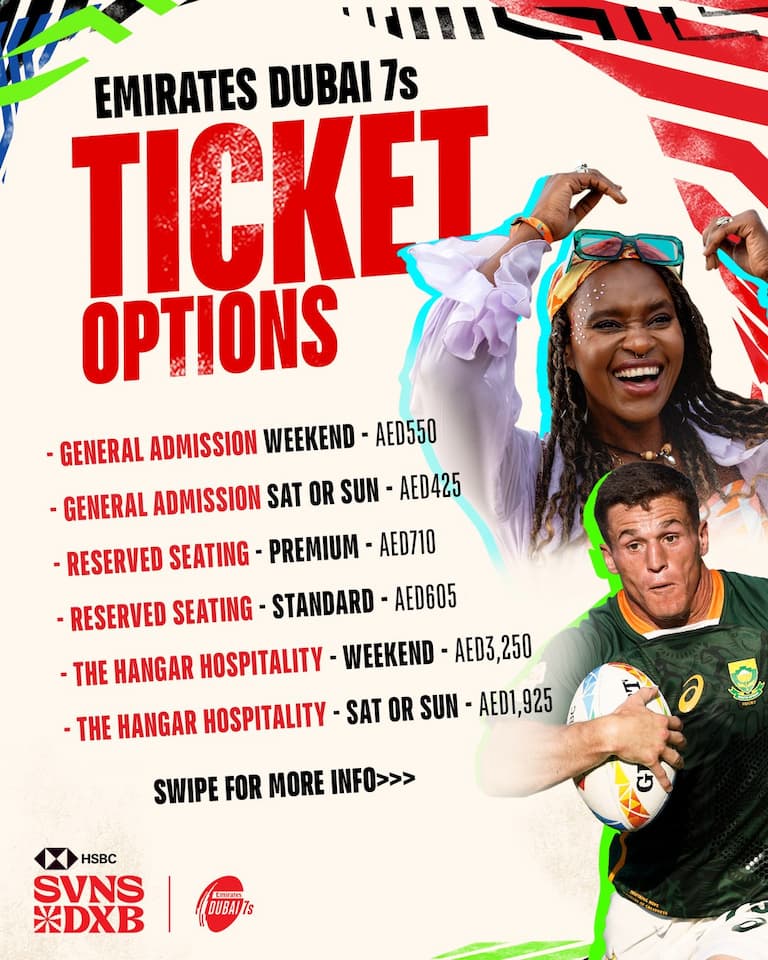 Music Lineup – Emirates Dubai 7s 2023
World Rugby Sevens General Manager Sam Pinder said: "With over 50 years of tradition, the Emirates Dubai 7s has built a strong reputation for spectacular entertainment, on and off the pitch, hosting the world's best players and teams and creating a fantastic party atmosphere around the venue.
Award-winning international and local artists and entertainers will perform across the four iconic stages at the Emirates Dubai 7s 2023:
Rugby Rocks
Heineken Tavern
Beats on 2
Frequency on 8
Organisers confirmed the first artists with DJ Luck & MC Neat and Artful Dodger set to perform at The Sevens Stadium this December. They said "We are super excited to have two huge artists already confirmed for Emirates Dubai 7s – iconic British duo DJ Luck & Mc Neat, and UK Garage stars Artful Dodger. Both acts will be bringing their 25-year chart-topping legacy to Beats on 2 this year!"
More artists are to be announced, along with  Frequency on 8 headliners.
Artful Dodger – The most successful garage act to have emerged from the UK, the MC/DJ pair have played alongside some of the biggest music artists.
MC Luck & DJ Neat – Most well-known for their chart-topping 90's hit 'A Little Bit of Luck', the UK duo will be entertaining on the Beats on 2 stage at around sunset on the first day of the Emirates Dubai 7s festival.

Sevens Rugby 2023
---
Trending Now