Southerners Women's Rugby Tens 2020
Posted On February 24, 2020
---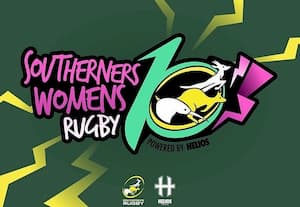 The Southerners Rugby Club have confirmed the date for the Southerners Women's Rugby Tens 2020 tournament as 19th September 2020.
Southerners Women's Rugby Tens 2020
This is the 4th year the tournament is running. The Southerners Rugby Club, as part of Southerners Sports Club, organises the event annually.
On their Facebook page, the organisers have said: "The date is set for the annual Southerners & Helios WR Tens Tourney @ Kasetsart Uni – get involved in the only 'women's only' tourney in Asia – lock in your spot today! @ Bangkok, Thailand"
The organisers told us"Southerners Rugby established the women's only social tens tournament in 2017, and are excited to have partnered with Helios Sportswear Thailand. Their common vision is to provide increasing opportunities to build strong women's rugby relationships across the region and empower women to be the best they can be through playing rugby and supporting each other both on and off the field.
What started as a four-team tournament has increased over the years to ten teams, encouraging any ladies teams in the region to participate in the one-day sporting/social event!"
2019 Women's rugby teams
In 2019, the Southerners Women's Rugby Tens was played at the same time as the RWC 2019 in Japan.
At last years tournament, 10 ladies teams were involved from Thailand, Laos, Malaysia and Vietnam:
Banger Belles (Thailand)
Bangkok University (Thailand)
Chulalongkorn University (Thailand)
Kasetsart University (Thailand)
Laos Lions (Laos)
KL Tigers (Malaysia)
Saigon Ghekos (Vietnam)
Southerners WR (Thailand)
Vientiane Buffalettes (Laos)
Xieng Khouang RFC (Laos)
The tournament is a social rugby tens one-day event. If you are interested to enter message southernerswrtens@gmail.com or message the club directly on Facebook. 
Date: 19th September 2020
Venue: Kasetsart University Rugby Field, Bangkok, Thailand
Find out about other Women's rugby from Asia
---
Trending Now