World Rugby's Get Into Rugby 2.0
Posted On September 30, 2022
---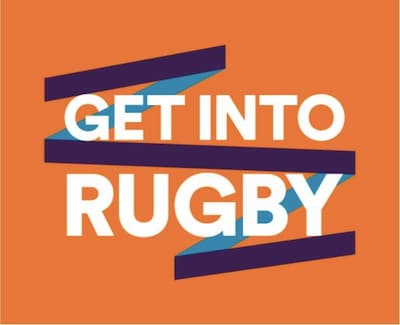 World Rugby has asked for national member unions to apply to participate in the pilot programme for its new version of the Get Into Rugby 2.0 programme.
The governing body has been flying the flag of this non-contact, mixed-gender entry-level rugby program which they say has seen more than six million participants since its launch in 2016.
World Rugby is looking to partner with up to 10 unions on the updated programme, which they say is focused on player retention via accessible, fun and safe participation – the pilot programme is being supported by an initial grant of £250,000. 
World Rugby Chief Executive Alan Gilpin said: "As with every form of entertainment, it is important that rugby is accessible, enjoyable and relevant for young people. Get Into Rugby (GIR) embodies that mission as an easy, enjoyable and inclusive non-contact entry point to the sport and has been massively successful in boosting participation globally, particularly in the sport's emerging markets and amongst girls."  
Get Into Rugby 2.0
The programme has updated all the resources and engagement programmes to "better represent rugby participation in an evolving post-pandemic society."
World Rugby says that "as a team sport, grassroots rugby is a proven driver of positive societal and wellbeing benefits for participants, binding communities, building stronger personal values, togetherness and team culture, while contributing to economic and health benefits for nations. As a non-contact offering, Get Into Rugby 2.0 is anchored in these positive and impactful qualities. "
World Rugby Director of Participation Jason Lewis added: "Get Into Rugby 2.0 was born from that thinking. With a focus on enjoyment, fitness and teamwork, it aims not just to provide an entry point for a new generation of players, but a pathway where everyone can find a level and form of the game for them within the amazing community structures in the sport."
Gender Inclusivity 
Women and girls represent a major growth area for rugby, particularly in emerging markets and Get Into Rugby 2.0 is focusing on the inclusion and retention of girls.  
World Rugby Director of Women's Rugby Sally Horrox added: "Our mission is to create the same opportunity for every girl and boy to get involved in our great game and stay involved. There is huge competition for youth attention and the challenge is to ensure that rugby is relevant for girls. Working with our unions, we are striving to make rugby fun and accessible, no matter your background or where you live."  
Editors Note – ChildFund Rugby (CF) also offers programs which we have seen firsthand, and compared to Get Into Rugby, we think is a far superior product in terms of sport for development and has made a huge impact since being introduced in Southeast Asia, the Pacific and now in Africa.
The CF impacts are particularly strong with gender inclusivity and the program goes beyond rugby by teaching core values and life skills. In addition, the impact data suggest there is a high retention rate – so we are not sure why GIR and ChildFund Rugby programs compete for the same market essentially.
We have also seen many Unions in Asia shout loudly about their GIR programs, but many have low retention rates and we have been sceptical about the numbers they promote and how they are measured – they also measure just numbers whereas CF measures the numbers and the social impact. 
Rugby Development
---
Trending Now