ChildFund Rugby Launches Play for ImpACT Campaign
Posted On September 22, 2022
---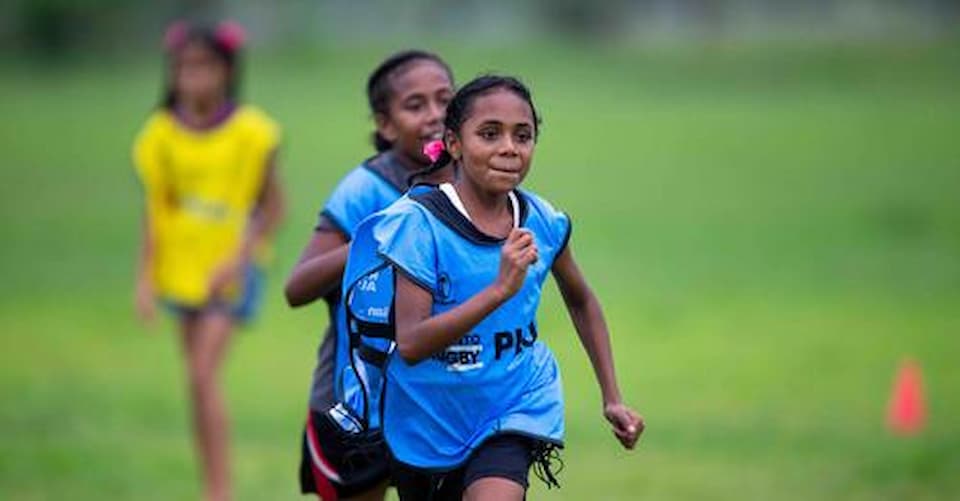 ChildFund Rugby, which has been the official principal charity partner of the RWC 2019, RWC Sevens 2022 and will be for the upcoming women's RWC 2021 playing in 2022 has launched the Play for ImpACT campaign which urges the global rugby community to "support women and girls to have equal opportunities to play, learn, and lead on and off the pitch."
Feature Photo Credit: ChildFund Rugby
The organisation has been using gender equality as a core component of its rugby and life skills programs which have now been implemented in Laos, Vietnam, the Philippines, Cambodia, Timor Leste, South Africa, Malawi and other nations – and their coach and player development curriculums yield a 50% or higher female participation rate.
To date, more than 50,000 children and young people have learned through ChildFund Rugby's partnerships.
Play for ImpACT will aim to continue raising awareness for gender equity in rugby and beyond, using the campaign tagline of "Every act makes an impact",  and the charitable organisation hopes to raise additional funds so" "that ChildFund Rugby's partnerships can impact more communities by challenging discrimination and negative gender stereotypes in rugby and communities."
Chris Mastaglio, ChildFund Rugby Director said "By supporting ChildFund Rugby and its partners, you can create a positive impact through rugby. Your support will help young people to learn and practice skills that lead to positive decision making, gender equity and it will inspire the next generation of community leaders through rugby."
RWC 2021 – ChildFund Rugby
Funds raised as Principal Charity at the RWC 2021 will support gender equity and leadership learning for women and girls in New Zealand and Oceania through rugby partnerships. The organisation already runs several sports programmes in the region.
With the exposure and hopeful donations during the RWC 2021 in New Zealand which runs from 8 October – 12 November 2022, ChildFund Rugby hopes together with its partners, they will be able to deliver rugby and life skills learning, tackling violence against women and girls.
"We will also support the development of new leadership networks by connecting female community leaders in rugby across the globe," said Mastaglio.
If you're in New Zealand, you can text 'Rugby' to 2474 to donate, or visit www.childfundrugby.org
Rugby World Cup 2021 News
---
Trending Now