Youth Touch World Cup delayed to after 2022
---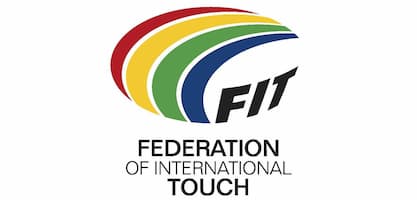 The Youth Touch World Cup, which was initially due to take place in Manchester in July 2021 but was deferred, has again been postponed. The Youth Touch World Cup will now be delayed to after 2022 confirmed the Federation of International Touch.
"Given the information available now, we have regretfully decided there is insufficient data available for members to commit to this event. Fifteen months is the absolute minimum required to prepare for an event of this magnitude. This includes a six-month period for entries and a reduced nine-month preparation window for the host nation" said Gary Reynolds, FIT Event Director.
Youth Touch World Cup (YTWC)
FIT did say in mid-2020 when the deferment was announced, that they would update the situation in Q1 2021. The organisation issued a statement on March 31, 2021, stating: "Due to ongoing uncertainty caused by the coronavirus pandemic, FIT & England TA are again delaying the Youth Touch World Cup (YTWC)."
The tournament still has too many unknowns to confirm a set date claim FIT. These concerns are the vaccinations due to COVID-19 (impacting participation and spectators attending) as well as travel uncertainties.
Reynolds added:
"For example, we can't be sure what arrangements might exist in 15 months. Many countries have mandatory quarantine periods of up to 2 weeks for visitors and returning citizens. Meanwhile, the rollout of vaccines is variable across the globe."
Manchester YTWC
Ben Powell, England TA High-Performance Director said via the FIT website, "We are obviously disappointed that the Youth Touch World Cup won't be taking place in 2022, but we understand the reasons why and it is right to make an early call on the decision."
Powell added that they expect to be able to announce further plans for the junior High-Performance programme in England over the next few weeks.
Clubs and leagues in England are only returning to play in early April 2021 with plans to have national and international fixtures before the end of 2021.
Asian Touch Rugby
A number of national Asian teams competes in the previous 2018 Youth Touch World Cup held in Malaysia. These included the host nation, China, Hong Kong and Singapore.
Recently the largest FIT referee training in history was conducted in Asia with 230 referees from 12 Asian National Touch Organisations  (NTO) involved.
Asian Rugby Events 2021-2022
---
Trending Now