ChildFund Sport For Development Launches
---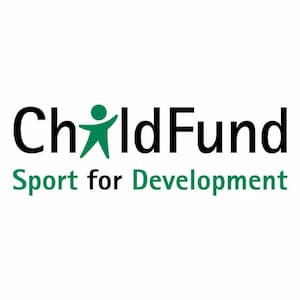 ChildFund Sport For Development has launched this week, with the program supporting a number of sporting initiatives across the Asia-Pacific, including, rugby, netball and cricket, to transform lives through sport.
*Updated 6th April 2021
ChildFund Sport For Development will work with Team Up and partner with Cricket Fiji, Netball Australia and several rugby partners.
The rugby Implementing partners include:
Cambodia Rugby Federation
Fiji Rugby
Hoa Ninh Rugby (Vietnam)
Lao Rugby Federation
Philippine Rugby Football Union
Samoa Rugby
The technical partners of ChildFund Sport For Development include:
Oceania Rugby
Asia Rugby
Rugby Barbados
Hong Kong Rugby Union
Kenya Rugby Union
Mexico Rugby Federation
Nepal Rugby Association
Doha Rugby FC
Rugby Americas North
Rugby Tackling Life (Uganda)
Trinidad & Tobago Rugby Football Union
On social media posts from 1st March 2021, the Sport For Development FB page has confirmed that some of the initially announced partners were:
Cricket for Good (With ChildFund)
One Netball (With ChildFund)
Safeguarding in Sport
Technical Services

Curriculum development
Coach training
Safeguarding in sport
Monitoring and evaluation
Organisational capacity and capability development
What is Team Up?
These are just four of 30 initiatives across six Pacific countries supported by Team Up, Australia's new sport for development program in Asia-Pacific.
Team Up is a sport for development program comprising more than 30 partnerships across the Asia-Pacific that are working towards three outcomes:
Sports programs attract and retain women, girls and people with a disability, as well as men and boys.
Sports organisations are safe, inclusive and accessible.
Australia and Asia-Pacific partners use sport to strengthen relationships and build closer collaboration.
These three outcomes all contribute to Team Up's overall goal: Australia-Asia-Pacific sports partnerships support all people to realise their full potential through sport.
In total, 13 sports (Australian rules football, basketball, badminton, cricket, football, gymnastics, hockey, netball, rugby league, rugby union, swimming, table tennis and volleyball) provide the basis for the 30 programs.
ChildFund Sport For Development
Attracting and retaining women, girls and people with disability, as well as men and boys;
Safe, inclusive and accessible sports organisations;
Strengthened relationships and closer collaboration between Australia and Asia-Pacific partners through sport.
In February,
ChildFund Rugby
was also launched as a new brand to encompass all of ChildFun's rugby-based work and to enable branding to work effectively across multiple languages and regions.
Rugby Development in Asia
---
Trending Now