Rugby Sevens get investment injection before 2020 Olympics
Posted On September 2, 2020
---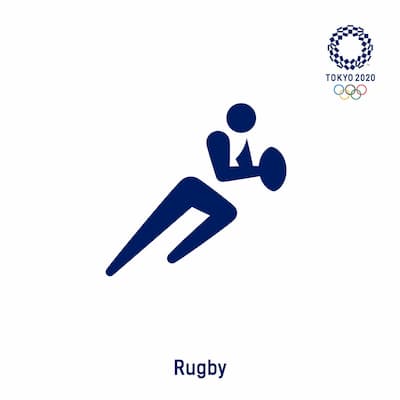 World Rugby announced this week a rugby sevens investment strategy to "optimise the sport's preparation for, and participation at, the Tokyo 2020 Olympic Games".
What is the Sevens Rugby investment?
World Rugby will be providing a cash injection of US$2.5 million to teams preparing for the Olympic Tokyo Games which is now being held in July 2021. World Rugby's investment strategy will optimise the sport's preparation for, and participation at the Olympic Games.
The dedicated initial investment is for International Federations and National Olympic Committees of Olympic qualified national unions preparing the Olympic Games.
World Rugby Chief Executive Brett Gosper said: "Combined with the ongoing contingency work on the HSBC World Rugby Sevens Series 2021 and a supplementary international competition strategy, this will ensure that Olympic qualified teams have the necessary training and high-level competition opportunities to optimise their performance and light up the biggest sporting stage at the Olympic Games in Tokyo."
World Rugby said, "Each union that has qualified a team for the Tokyo 2020 Games will be able to apply to World Rugby for funding which can be directed towards rugby sevens squad training camps, competition support, technical and sports science and medical programmes."
Rugby Sevens Olympic Qualification 2021
The Olympic Repechage final qualification event is being planned for the first half of 2021. 21 of the 24 women's and men's teams have already qualified for the Olympic rugby sevens competition in Tokyo.
The remaining two women's and one men's spots will be determined at the final qualification event. This includes potential qualifiers from Asia.
To date, the Korean men and Chinese women's 7s teams have booked their places for Tokyo. However, Hong Kong and Kazakhstan ladies and the Chinese and HK men still need to contest the Olympic Repechage.
HSBC World Rugby Sevens Series 2021 sees more cancellations
After the first two rounds of the 2021 Series, in Dubai and Cape Town, were already cancelled, it was confirmed that the events in Hamilton and Sydney, provisionally scheduled for 23-24 and 30-31 January 2021 respectively, will also not take place in 2021. This leaves Olympic hopefuls will little competition time before the scheduled Tokyo Olympics take place.
Hong Kong and Singapore are due to take place in April 2021 and the 7s in Tokyo take place in July.
World Rugby has said that "supplementary competition opportunities are being developed at a regional and cross-regional level to provide Olympic qualified teams with further preparation in addition to Series tournaments".
The decisions to cancel the events in Australia and NZ were "taken in line with relevant government and international public health authority advice and with the health and wellbeing of the rugby community and the wider public as a top priority."
Asian Sevens Rugby News
---
Trending Now