Asia Rugby appoints Ghaith Jalajel as Competitions Consultant
---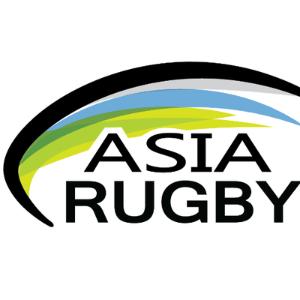 Asia Rugby has appointed another position, Ghaith Jalajel has taken up the role of Competitions Consultant. However, there are more than likely no national team tournaments or matches going to take place in Asia in 2020.
Asia Rugby Competitions Consultant
Ghaith Jalajel is currently the Development Consultant for West Asia and was appointed to the new role of Competitions Consultant on July 12th 2020, according to Asia Rugby.
They said he Ghaith "has been involved in Rugby in Asia since 2004 and is a World Rugby Master Trainer. He has extensive experience in Rugby development, competitions management, and training and education."
In addition, Ghaith was extensively involved in competitions management in his previous roles in West Asia and ran domestic competitions which include the UAE Rugby premiership, UAE Rugby Conference, UAE Rugby Community League, as well as the West Asia Premiership, said the Asia Rugby website.
Ghaith Jalajel Asian Rugby Tournament Roles:
2004 Arabic speaking development officer for the Arabian Gulf Rugby Football Union (now UAERF)
2006 Under 19s World Championship in Dubai
2006 Doha Asian Games
2009 Rugby World Cup Sevens in Dubai
Asia Rugby West: 2015 Tournament Director
The organiser of the Asia Rugby Western Clubs Champions League
Helped organise the first Cross border Elite club 15s competition for championship-winning clubs from UAE Premiership, West Asia Premiership, Sri Lanka Rugby Championship and Kazakhstan Rugby Premiership in the Ultimate West Asia Club championship.
West Asia Regional Development Officer 2019-2020
Asia Rugby Competitions Consultant 2020-Current
Yalla Rugby also says his "main involvement with Asia Rugby started back in 2014 where he was appointed West Asia Development Officer where he held the position for 4 years before making the move over to Emirates where he assisted in the setup of Gulf Rugby Management (GRM) working as Competitions Manager."
Ghaith has also worked as the Jordan Rugby Union (manager) and Harlequins rugby club in Abu Dhabi (director of rugby).
Asia Rugby appointments
In February 2020, Asia Rugby has announced their new CEO as Mr Johny Stavrinou. This was preceded by an Asia Rugby committee structure overhaul.
Asia Rugby President Qais Al Dhalai, who only stepped into his new role late in 2019 and has promised three principles of Equality, Transparency and Accountability.
Who is on the Asia Rugby EXCO 2020?
There are 12 members on the Asia Rugby Executive Committee who were elected at the EXCO and Council meeting in Bali from 16-17 November 2019. All of Asia Rugby's Members had an opportunity to vote.
President: Qais Al-Dhalai * (UAE)
Vice Presidents: Fawzi Khawaja * (Pakistan) and Velayuthan Tan * (Malaysia)
Hon Treasurer: Mike Haynes * (Hong Kong)
World Rugby Council Members: Terence Khoo * (Singapore ) and Ada Milby (Philippines)
Members: Natapol Hemyoo (Thailand), Makoto Nishiki (Japan), Kakhramon Djalilov (Uzbekistan ), Herman Huang (Chinese Taipei), Gondo Radityo Gambiro * (Indonesia), Tanka Lal Ghising * (Nepal)
Newly elected *
Rugby news in Asia
---
Trending Now