Asia Rugby Committees 2020
---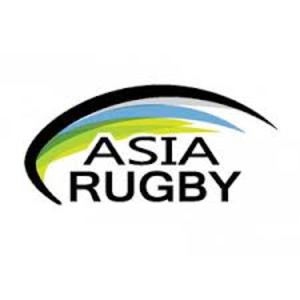 Asia Rugby confirmed its committees for January 2020 to December 2021 which follows the confirmation of the new structure back in December 2019.
Asia Rugby leadership group
In recent months, Asia Rugby has elected its new President (Qais Al Dhalai), EXCO and appointed a CEO (Mr Johny Stavrinou) earlier in 2020.
The new committees include members from 25 member unions of Asia Rugby and take up positions in the following committees:
Administration and Finance Committee
Development Committee
Competitions Committee
Referees Committee
Player Welfare and Medical Committee
Ethics and Governance Committee
Judiciary Committee
Women's Advisory Committee
Audit and Risk Committee
When the new structure was announced, Asia Rugby said: "committees were selected with the Chairperson to select the balance of the committee members to help develop, govern and grow all aspects of Rugby across Asia."
The Chairpersons and 2 deputies for each committee had already been confirmed.
Ross Mitchell retires
This week, Asia Rugby also confirmed that Ross Mitchell, General Manager of Asia Rugby, is retiring at the end of March 2020. Ross Mitchell has been involved with rugby in Asia for over 45 years.
He told Asia Rugby on the news of his retirement "I am very proud of what we have all achieved together as part of Asia Rugby, over the past twelve years. Where Asia once had one, single, men's 15's competition run once every 2 years, we now run over 20 separate competitions for our men, women and youth each and every year."
Asia Rugby President Mr Qais Al Dhalai commented "Ross long-serving has been an integral element of Asia Rugby successes and progression over the last 12 years. He assisted many member unions to become members of Asia Rugby and World Rugby which will ink his name in the history of Asia Rugby for decades to come"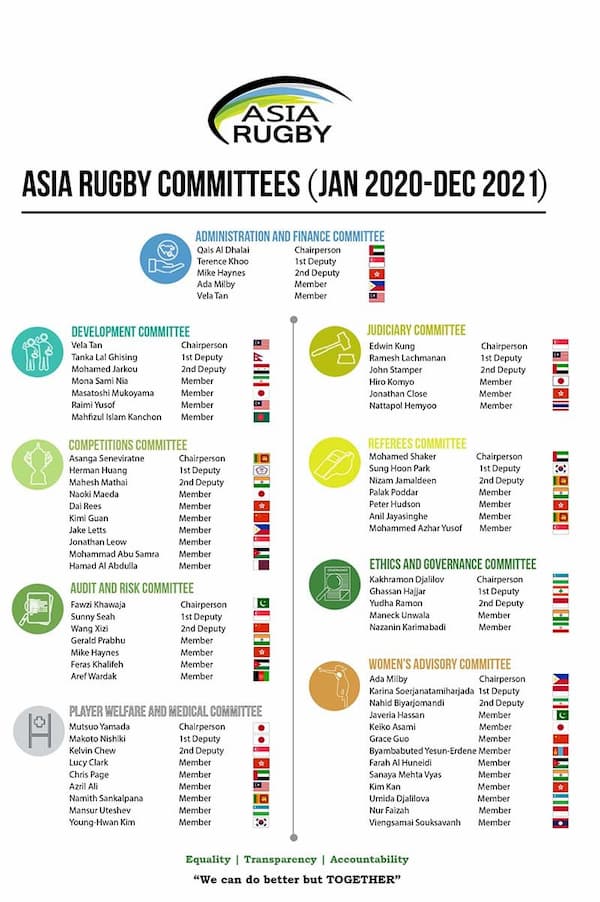 The committee members have their hands full with coronavirus creating multiple challenges for the 2020 calendar year.
Asia Rugby news
---
Trending Now