Malaysia Rugby hosts former All Black and Wallaby
Posted On February 23, 2020
---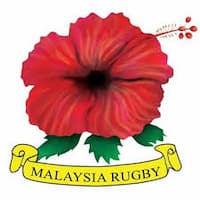 Malaysia Rugby has announced they will be hosting a former All Black (Andrew Mehrtens) and Wallaby (Toutai Kefu) in late February 2020.
On their Facebook page, Malaysia Rugby said: "Malaysia Rugby Union is proud to announce that two world rugby legends; the former All Blacks Andrew Mehrtens and the former Wallabies Toutai Kefu will be coming to Malaysia next week for a 3-day special rugby tour and clinic in Perak and Selangor."
What will they be doing in Malaysia?
The pair of former rugby internationals will be visiting Malaysia for 3 days and embark on a number of rugby-related activities with Malaysia Rugby between 25th-27th February 2020.
Their full program is:
25th February 2020 (Tuesday)
Location: Perak
9.00am – Sekolah Tuanku Abdul Rahman (STAR), Ipoh (250 students from Ipoh)
3.00pm – Malay College Kuala Kangsar (MCKK), Kuala Kangsar (250 students from Kuala Kangsar, Taiping)
26th February 2020 (Wednesday)
27th February 2020 (Thursday)
Location: Selangor
9.00am – SMK Jalan 3, Bangi (60 students)
3.00pm – Padang B, Universiti Putra Malaysia (UPM), Serdang (60 students)
Who is Andrew Mehrtens?
Andrew Mehrtens is a former New Zealand (All Black) international rugby player who earned 70 caps and scored 967 points. He was a flyhalf who played at two Rugby World Cups, in 1995 and 1999.
Mehrtens also played for a number of top professional rugby clubs: Crusaders, Harlequins, Toulon, Racing Métro 92 and Béziers. More recently, he joined the Super Rugby franchise the Waratahs in 2014 as a kicking coach.
Mehrtens was appointed a Member of the New Zealand Order of Merit, for services to rugby in 2006. He has worked as a rugby television commentator and pundit
Who is Toutai Kefu?
Toutai Kefu is a former Australian national rugby union player (Wallabys) and was capped 60 times as a number 8, scoring 50 points. He also played at the Rugby World Cup in 1999.
Kefu's professional rugby clubs include the Queensland Reds and Kubota Spears. Kefu is the coach of the Tongan national rugby team and was head coach of his former club Kubota Spears in Japan.
Other Asian rugby news
---
Trending Now