Asia Rugby Awards 2019
Posted On December 12, 2019
---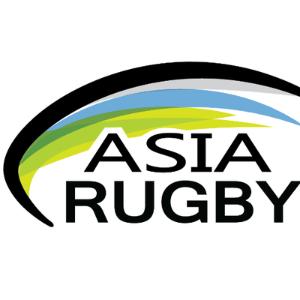 Asia Rugby, which is the governing body of rugby under World Rugby in Asia, recently announced the results of its Asia Rugby Awards 2019. In addition, the new post of a CEO has been advertised.
Asia Rugby Awards 2019 Categories
There are 5 categories in the Asia rugby Awards, although there is little information available on their website for the nomination and awards process. The winners were announced at the 2019 EXCO and Council meeting in Bali in mid-November but were only announced online in December.
Asia Rugby Awards 2019 winners
Asia Rugby Award for Character: The International Cooperation Section of JRFU
Asia Rugby Distinguished Service Award: Fikri Al Azhar (Ind0nesia)
Asia Rugby Women's Rugby Development Award: Karina Soerjanatamihardja (Indonesia)
Asia Rugby "Carlson Lin" Match Officiating Award: Peter White (Hong Kong)
Asia Rugby Special Award for Achievement: Ron Rutland & James Owens (South Africa and England/HK)
The full details of the awards and the winners are available on the Asia Rugby website.
Asia Rugby CEO Job
In the past week, Asia Rugby has also made the CEO (Chief Executive Officer) role available online. The role will be reporting to the new President of Asia Rugby, UAE's Qais Al-Dhalai, who was announced at the same EXCO meeting in November.
The CEO role will be responsible "to the Executive Committee and relevant sub-committees for ensuring that the approved activities of Asia Rugby are implemented with the highest levels of integrity, efficiency and professionalism; and within budget and operational constraints." In addition, the position will need to build on the commercial portfolio of Asia rugby and "deliver the Asia Rugby Strategic Plan 2020-2024 objectives."
The successful candidate will be expected to start in early 2020.
In a post online recently from Sri Lankan website, LankaNewsweb, they made claims there were some alleged irregularities in the election of the new Asia Rugby President.
Find out more Asian rugby news
---
Trending Now