Asian Rugby 7s Teams ready for Tokyo 2020 Olympic Games
---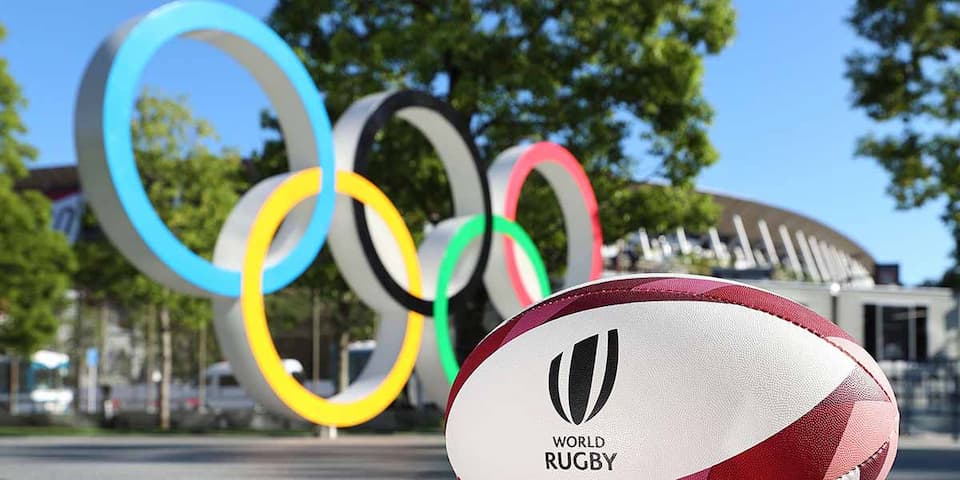 The Rugby Sevens at the Tokyo 2020 Olympic Games gets underway on Monday 26th July 2021, with the men's competition seeing hosts, Japan, face reigning Olympic champions Fiji at 09:00 local time (GMT+9) in Tokyo. We look at the Asian teams who are ready for the Games to get underway.
The Tokyo 2020 Olympics Rugby Sevens pools were confirmed by World Rugby on June 28 2021 for the 12 women's and 12 men's teams. These were done "according to rankings based upon performances in the HSBC World Rugby Sevens Series and other World Rugby-sanctioned tournaments over the past two years." said the governing body.
Each of the six days of action at the Tokyo 2020 Games is split into two sessions with six matches involving all 12 teams taking place during each session of the early stages of both the men's and women's competitions. The finals sessions will include four matches and the victory ceremony.
The men's competition will culminate with the gold medal match at 18:00 local time on 28 July 2021. The women's rugby 7s  tournament will take place from 29-31 July 2021 with the gold medal match taking place on 'Super Saturday' (31 July 2021).
All the rugby will take place at Tokyo Stadium, which hosted the Rugby World Cup 2019 opening and bronze medal matches.
The full match schedule is available here.
Japan Men 7s Rugby – Tokyo 2020 Olympic Games
Japan men's coach Kensuke Iwabuchi said: "I would like to express my gratitude to the many people who have supported us and helped us to play at Tokyo 2020. There is a lot of pressure on the players who play in the Olympics in Tokyo. There was a lot of pressure on the Japanese players during Rugby World Cup 2019 too. I'm confident that I have selected players who can perform while enjoying the pressure."
Japan are in Group B with Fiji, Great Britain, and Canada.
Japan Men's 7s Rugby Squad
Colin Raijin Bourk
Yoshikazu Fujita
Kazushi Hano
Brackin Henry
Masakatsu Hikosaka
Kippei Ishida
Ryota Kano
Chihito Matsui (captain)
Naoki Motomura
Kameli Raravou Latianara Soejima
Jose Seru
Lote Tuqiri
Republic of Korea Men 7s Rugby – Tokyo 2020 Olympic Games
Charles Louw and Seo Chun Oh will coach the Korean men at the Games after they qualified by beating Asian contenders Hong Kong in sudden-death extra-time. Jang Jeongmin scored the winning try with the final play in the qualifier semifinal against China and could be a star for Korea.
Korea is in Group A with New Zealand, Australia, and Argentina.
Republic of Korea Men's 7s Rugby Squad
Andre Jin Coquillard
Kim Hyunsoo
Jang Jeongmin
Lee Jinkyu
Han Kunkyu
Kim Gwong Min
Kim Namuk
Lee Seongbae
Choi Seongdeok
Jang Seongmin
Park Wanyong (captain)
Jeong Yeonsik
Chang Yongheung
Japan Women's 7s Rugby – Tokyo 2020 Olympic Games
Coached by kiwi Hare Makiri, Rinka Matsuda is the player to keep an eye on for the hosts. With a World Series debut in Kitakyushu in 2019, Matsuda is only 19 years old and can light up the game for Japan. The Sakura Sevens Co-captains are Mayu Shimizu and Bativakalolo Raichelmiyo.
Japan find themselves in Group C with the other Asian hopefuls, China, as well as the USA and Australia.
Japan Women's 7s Rugby Squad
Rachiel Bativakalolo (co-captain)
Wakaba Hara
Yume Hirano
Haruka Hirotsu
Marin Kajiki
Mifuyu Koide
Rinka Matsuda
Hana Nagata
Mei Ohtani
Mayu Shimizu (co-captain)
Miyu Shirako
Honoka Tsutsumi
China Women's 7s Rugby – Tokyo 2020 Olympic Games
Coached by Euan Mackintosh, the Chinese women make their debut in Tokyo. Chen Keyi has been earmarked as a player to watch and is one of China's most experienced and exciting players, She scored nine tries as China booked their ticket to Tokyo 2020 via the Asian qualifier in Guangzhou.
China Women's 7s Rugby Squad
Chen Keyi
Gu Yaoyao
Liu Ziaoqian
Ruan Hongting
Tang Minglin
Wang Wanyu
Wu Juan
Xu Xiaoyan
Yan Meiling
Yang Feifei
Yang Min (captain)
Yu Liping
Yu Xiaoming
Asia Rugby Match Officials –  Tokyo 2020 Olympics
Shao-ing Wang (Singapore Rugby Union) has been appointed Judicial/Appeal Officers for Rugby 7s at the Olympics in Tokyo, while Japan's Nori Hashimoto will perform the role of Assistant Referee (AR) at the Games and Matt Rodden from the HKRU will be a match official/referee.
Where can I watch the Tokyo 2020 Olympics in Asia?
If you want to watch the Rugby 7s at the Tokyo 2020 Olympics in Asia, here is a list of broadcasters for the Olympics in the region:
Afghanistan
ATN
Bangladesh
Sony Pictures Network India
BTV Bangladesh
Brunei Darussalam
RTB
BeIN Sports Asia
Cambodia
Hang Meas
BeIN Sports Asia
Chinese Taipei
ELTA CHT EBC PTS
Democratic Republic Of Timor-Leste
RTTL
Guam
NBC
Hong Kong, China
TVB
Hong Kong Open TV I-Cable
PCCW
Viu TV DAZN
India
Sony Pictures Network India
Doordarshan
Iran
IRIB
Iraq
BeIN SPORTS
Japan
NHK
Fuji TV Nippon TV TBS
TV Asahi TV Tokyo J:COM
The GREEN Channel
Jordan
BeIN SPORTS
Kazakhstan
Kuwait
BeIN SPORTS
Kyrgyzstan
AKNET
KTRK
Lao People's Democratic Republic
BeIN SPORTS Asia
Lebanon
BeIN SPORTS
Macau
CCTV
Malaysia
Astro
RTM
Telekom Malaysia BeIN SPORTS Asia
Mongolia
C1
Edutainment TV ETV
Eagle TV MNB NTV SBN
Star TV TM TV TV9 TV5 TV8 UBS VTV
Nepal
Sony Pictures Network India
NTV / NTV Plus
Oman
BeIN SPORTS
Pakistan
Sony Pictures Network India
PTV
Palestine
BeIN SPORTS
People's Republic Of China
CCTV
Migu Kuaishou Tencent
Qatar
BeIN SPORTS
Republic Of Korea
SBS
KBS MBC
Naver
Saudi Arabia
BeIN SPORTS
Singapore
Mediacorp
BeIN Sports Asia ESPN
Singtel Starhub
Sri Lanka
Sony Pictures Network India
Rupavahini / Channel Eye
Thailand
Plan B
Amarin Television AIS
Bangcock Broadcasting And TV Bangcock Media And Broadcasting BEC Multimedia
BeIN SPORTS Asia
DN
GMM Channel MCOT PUBLIC
Mono Broadcasting NBT
NBC Next Vision One 31
PPTV
Royal Thai Army Radio And Television RS Television
Standard
Thai Broadcasting Co. Thai News Network Thai PBS
Thairath TV T Sports True4U VGI
United Arab Emirates
BeIN SPORTS
Uzbekistan
MTRK
Rugby Competitions
---
Trending Now