Tokyo Olympics 2020 Rugby Sevens Pools Confirmed
---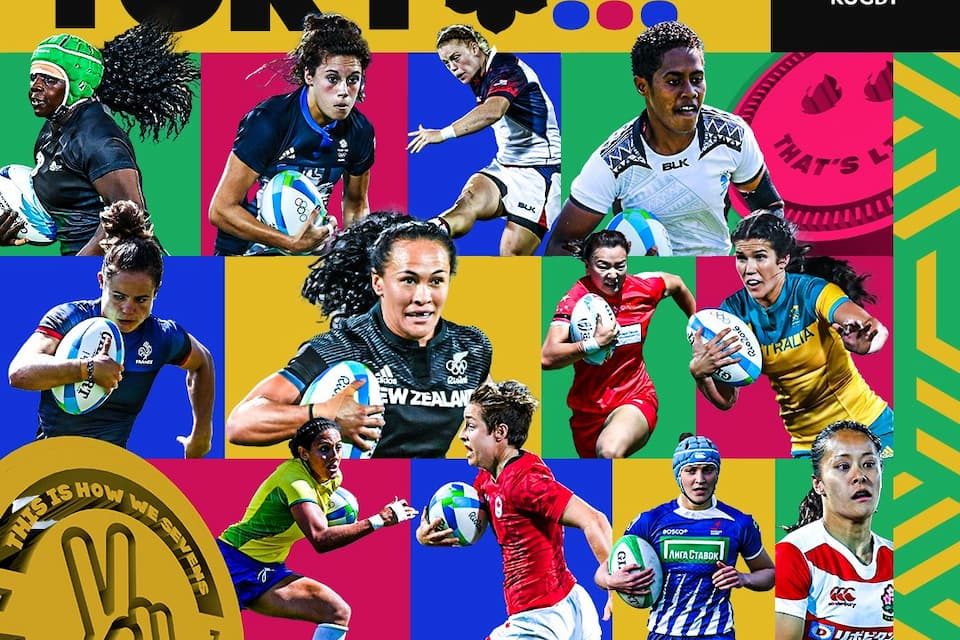 The Tokyo 2020 Olympics Rugby Sevens pools have been confirmed and the Asian teams competing have tough pools to fight their way out of.
World Rugby confirmed on June 28 2021, that the 12 women's and 12 men's teams have been allocated to three pools of four teams for Tokyo 2020. These have been done "according to rankings based upon performances in the HSBC World Rugby Sevens Series and other World Rugby-sanctioned tournaments over the past two years." said the governing body.
World Rugby Chief Executive Alan Gilpin added: "These will certainly be unique Olympic Games and we have been working very closely with the IOC, Tokyo 2020 and all other stakeholders towards delivering a safe, secure and highly impactful rugby sevens competition in Tokyo."
Tokyo 2020 Rugby Sevens Women's Competition
You can see the pools on the World Rugby website here.
Group A – Tokyo Olympics 2020
Pool A, is home to the current Rugby World Cup Sevens and World Series title holders New Zealand who will take on Russia, Great Britain and Kenya. The Russian team secured their Olympic debut via this month's Repechage in Monaco
New Zealand
Russia
Great Britain
Kenya
Group B – Tokyo Olympics 2020
Pool B features Rio 2016 bronze medallists Canada, as well as France, Fiji and Brazil. France won qualification through the Monaco Repechage 7s in which they beat Hong Kong twice.
Group C – Tokyo Olympics 2020
For the Asian teams in the women's competition, Pool C sees hosts Japan and Olympic debutants China grouped together with Rio 2016 Olympic champions Australia alongside the USA team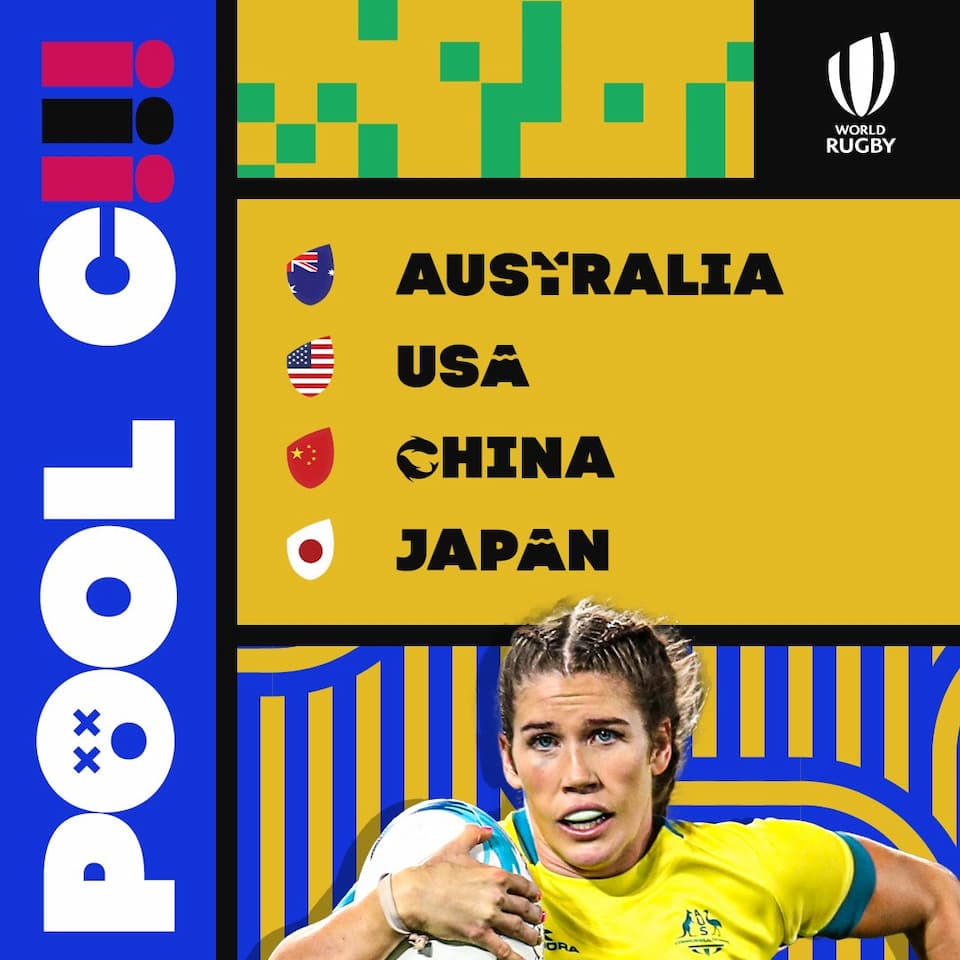 Tokyo 2020 Rugby Sevens Men's Competition
Men Group A – Tokyo Olympics 2020
Pool A sees a continuation of the antipodean rivalry between current Rugby World Cup Sevens and World Series champions New Zealand and Australia. The other teams in Pool A are Argentina and Olympic debutants Korea.
New Zealand
Australia
Argentina
Korea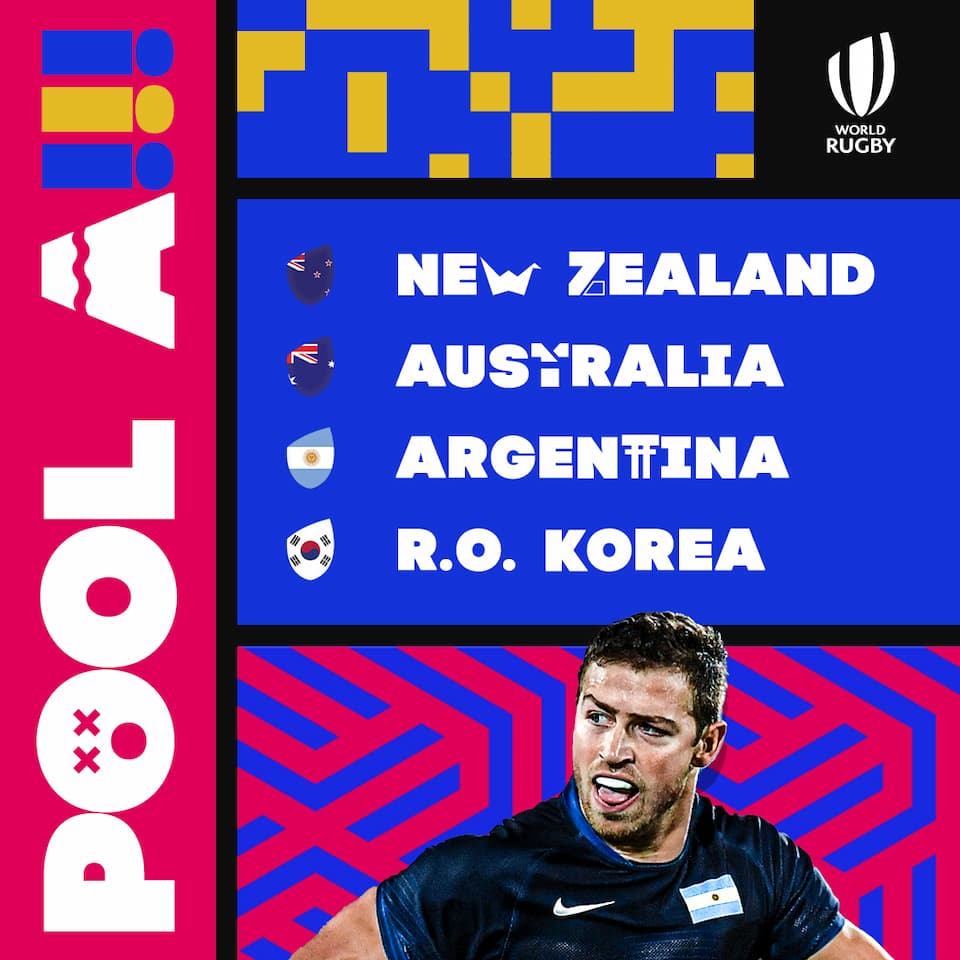 Men Group B – Tokyo Olympics 2020
Pool B features reigning Olympic champions Fiji who will take on Rio silver medallists Great Britain. hosts Japan, and Olympic debutants Canada.
Fiji
Great Britain
Japan
Canada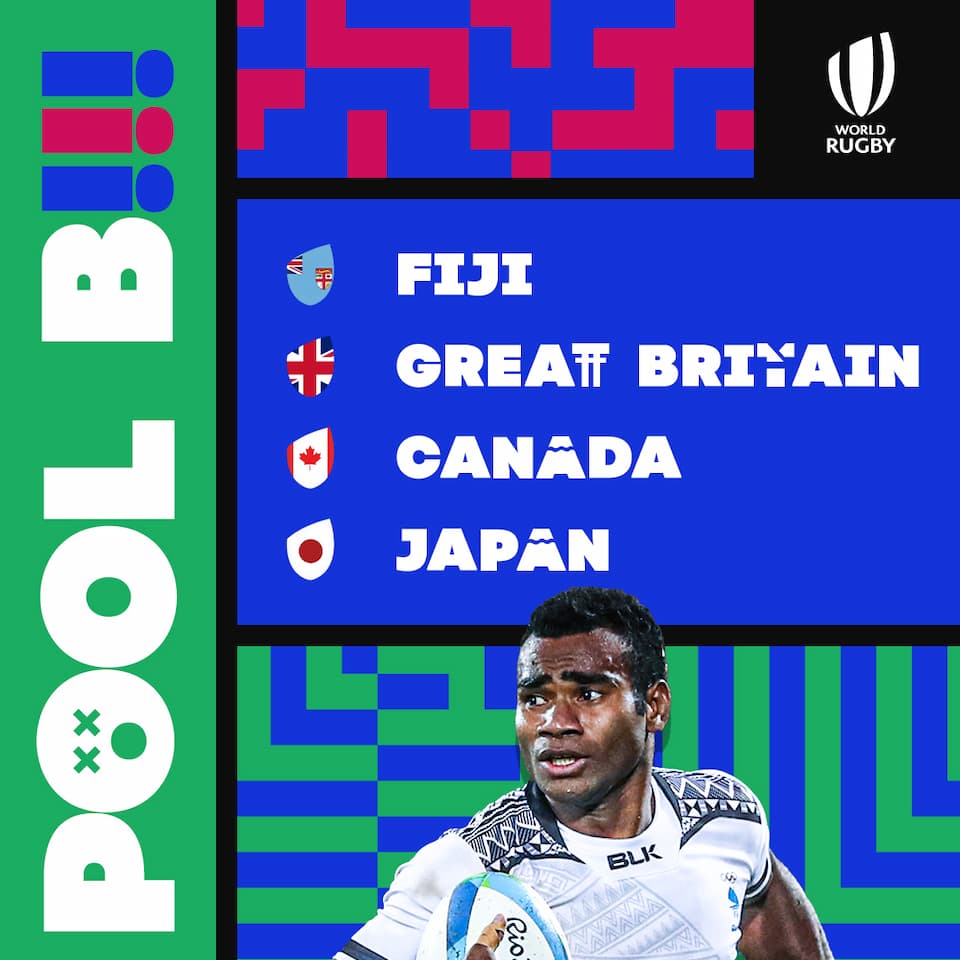 Men Group C – Tokyo Olympics 2020
In Group C,  bronze medallists in Rio, South Africa, are pooled with USA, Kenya, and Olympic debutants Ireland.
South Africa
USA
Kenya
Ireland
Mikako Kotani, Sports Director for Tokyo 2020, said of the Rugby 7s at the Tokyo Olympics: "We had a successful test event at Tokyo Stadium in April and we are confident that we have an excellent venue for the players so that they will be able to show their best performances to inspire the world and connect the world together once more.
We are excited to welcome an international rugby tournament back to Japan and we hope rugby's One Team Spirit will touch the hearts of people in Japan and in the world. I wish the very best of luck to all the 12 men's and 12 women's teams. Good luck to all the athletes and look forward to welcoming you all soon."
Tokyo Olympics 2020 Rugby Sevens
The men's competition will take place from 26-28 July 2021, with the women's tournament following on 29-31 July 2021 with the gold medal match happening on 'Super Saturday'.
The matches will take place at Tokyo Stadium, which was the venue for the final of Rugby World Cup 2019 in which South Africa beat England.
On Thursday 8th July 2021, it was announced that by the Olympic organisers that they would bar spectators from most events at the Games due to a rise in COVID-19.
Gilbert Quantum Sevens Rugby Ball: Tokyo 2020
World Rugby and Gilbert unveiled the 'Quantum Sevens' match ball to be used by the world's sevens teams from 26-31 July 2021 at Tokyo Stadium.
In a statement, World Rugby said the "The Quantum Sevens ball is the most technically advanced sevens rugby ball ever produced and has been tailor-made with features specifically designed for rugby sevens. It has been developed to adapt to the unique style of the sevens game with the Multi Matrix grip offering higher, more defined pimples, increasing the ball's surface area and enhancing the impressive offload skills shown by sevens players and much loved by fans around the globe."
The Quantum Sevens Match Ball is also the exclusive choice of the HSBC World Rugby Sevens Series and international sevens teams including Argentina, Australia, Canada, Great Britain, Fiji, France, Ireland, Japan, Samoa, South Africa and USA.
Where can I watch the Tokyo 2020 Olympics in Asia?
If you want to watch the Rugby 7s at the Tokyo 2020 Olympics in Asia, here is a list of broadcasters for the Olympics in the region:
Afghanistan
ATN
Bangladesh
Sony Pictures Network India
BTV Bangladesh
Brunei Darussalam
RTB
BeIN Sports Asia
Cambodia
Hang Meas
BeIN Sports Asia
Chinese Taipei
ELTA CHT EBC PTS
Democratic Republic Of Timor-Leste
RTTL
Guam
NBC
Hong Kong, China
TVB
Hong Kong Open TV I-Cable
PCCW
Viu TV DAZN
India
Sony Pictures Network India
Doordarshan
Iran
IRIB
Iraq
BeIN SPORTS
Japan
NHK
Fuji TV Nippon TV TBS
TV Asahi TV Tokyo J:COM
The GREEN Channel
Jordan
BeIN SPORTS
Kazakhstan
Kuwait
BeIN SPORTS
Kyrgyzstan
AKNET
KTRK
Lao People's Democratic Republic
BeIN SPORTS Asia
Lebanon
BeIN SPORTS
Macau
CCTV
Malaysia
Astro
RTM
Telekom Malaysia BeIN SPORTS Asia
Mongolia
C1
Edutainment TV ETV
Eagle TV MNB NTV SBN
Star TV TM TV TV9 TV5 TV8 UBS VTV
Nepal
Sony Pictures Network India
NTV / NTV Plus
Oman
BeIN SPORTS
Pakistan
Sony Pictures Network India
PTV
Palestine
BeIN SPORTS
People's Republic Of China
CCTV
Migu Kuaishou Tencent
Qatar
BeIN SPORTS
Republic Of Korea
SBS
KBS MBC
Naver
Saudi Arabia
BeIN SPORTS
Singapore
Mediacorp
BeIN Sports Asia ESPN
Singtel Starhub
Sri Lanka
Sony Pictures Network India
Rupavahini / Channel Eye
Thailand
Plan B
Amarin Television AIS
Bangcock Broadcasting And TV Bangcock Media And Broadcasting BEC Multimedia
BeIN SPORTS Asia
DN
GMM Channel MCOT PUBLIC
Mono Broadcasting NBT
NBC Next Vision One 31
PPTV
Royal Thai Army Radio And Television RS Television
Standard
Thai Broadcasting Co. Thai News Network Thai PBS
Thairath TV T Sports True4U VGI
United Arab Emirates
BeIN SPORTS
Uzbekistan
MTRK
World Rugby News 2021
---
Trending Now