Chinese Social Rugby Events 2023
---
The Chinese social rugby calendar of events has been rocking along in 2023 since travel restrictions have eased and there are still some great tournaments which teams can attend for the remainder of the season.
Here is just a small selection of Chinese social rugby events, but please feel free to reach out to us with more information and details. A number of tournaments have already been held including the Wenzhou 10s, Qingdao Beach 5s and Wuhan 10s.
Updated 24 May 2023
All China Cup 2023 Final
The popular annual tournament has reached the finals time for the All-China Cup, which is the premiere XVs rugby tournament among most social expat rugby teams.
The All-China Cup Grand Final 2023 takes place between the Guangzhou Rams and The Bulldog Dragons (a merger of two teams) on 20th May 2023 at the Longhua Sports Centre. The two teams played each other in February and it was the Guangzhou Rams who were victorious 29-14.
Beijing Devils Rugby Club were well beaten by the Bulldog Dragons in their semifinal 7-60, while the Rams beat perennial contenders Shanghai RFC 33-22 in the other semifinal.
Result Update – The Rams won 22-17.
Date: 20th May 2023
Venue: Longhua Sports Centre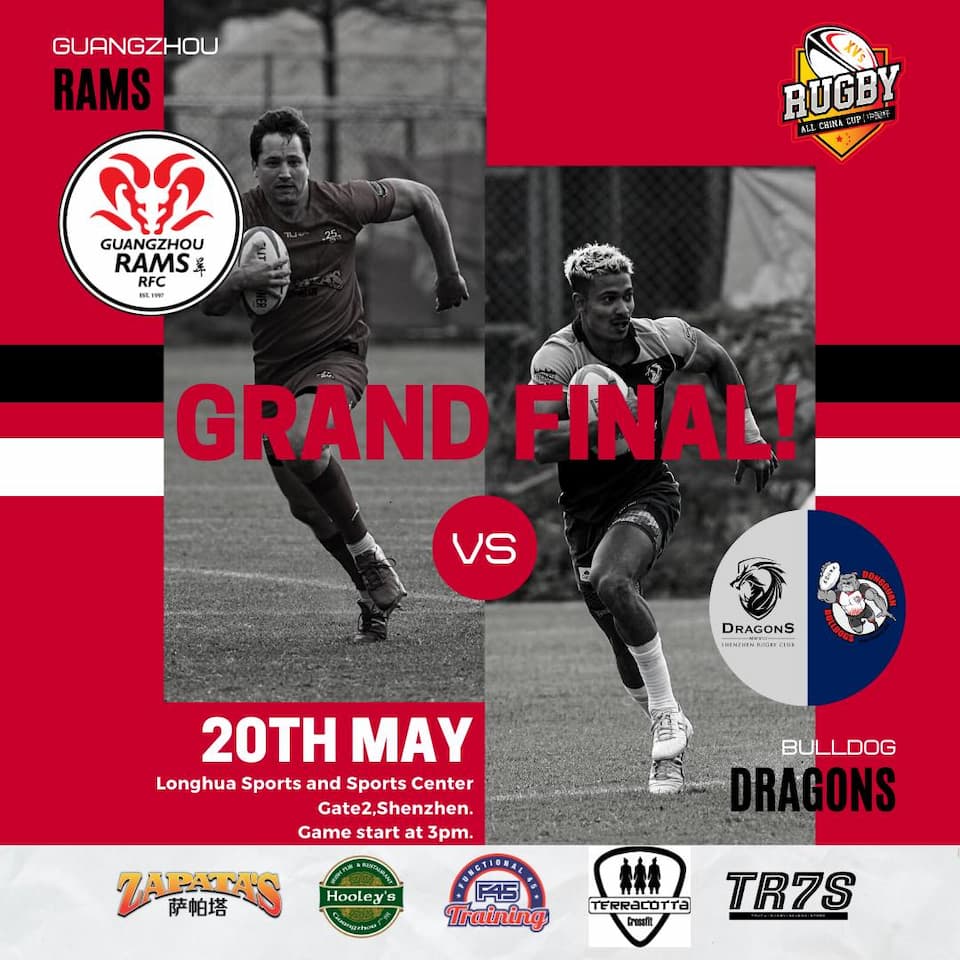 Yiwu Rugby Tens 2023
The Yiwu Mustangs Rugby Club are hosting the tens tournament on May 13th 2023 and the one-day event is set to include teams such as the Mustangs, the Wenzhou Spartans, the Hangzhou Harlequins Rugby Football Club, Shanghai Rugby Club, Shanghai Twin Dragons and the Ningbo Rhinos.
Date: 13th May 2023
Venue: Meihu Stadium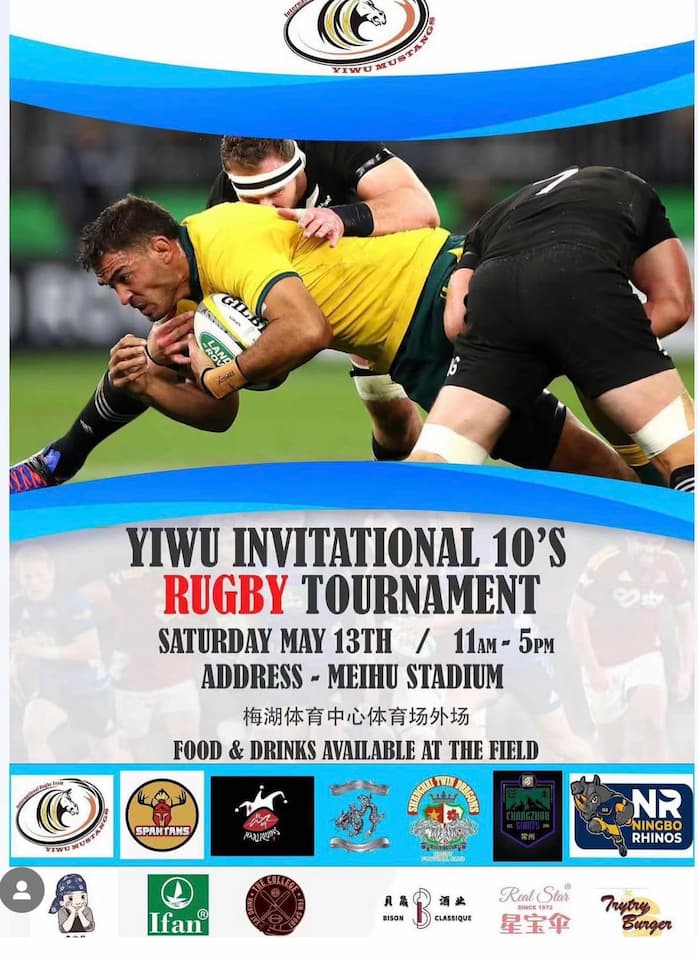 Sino 10s Rugby 2023
Although we have scant information for the tournament in 2023, in the past this is one of the highlights of the Chinese rugby tens scene.
The Changzhou Giants RFC posted online that Beijing Aardvarks Rugby, Beijing Devils Rugby Club, and Beijing Ducks should all be involved in 2023.
In 2021, the Beijing Sino 10s featured as many as 16 men's and 7 ladies' teams from all across China.
Date: 27th May 2023
Venue: Beijing, China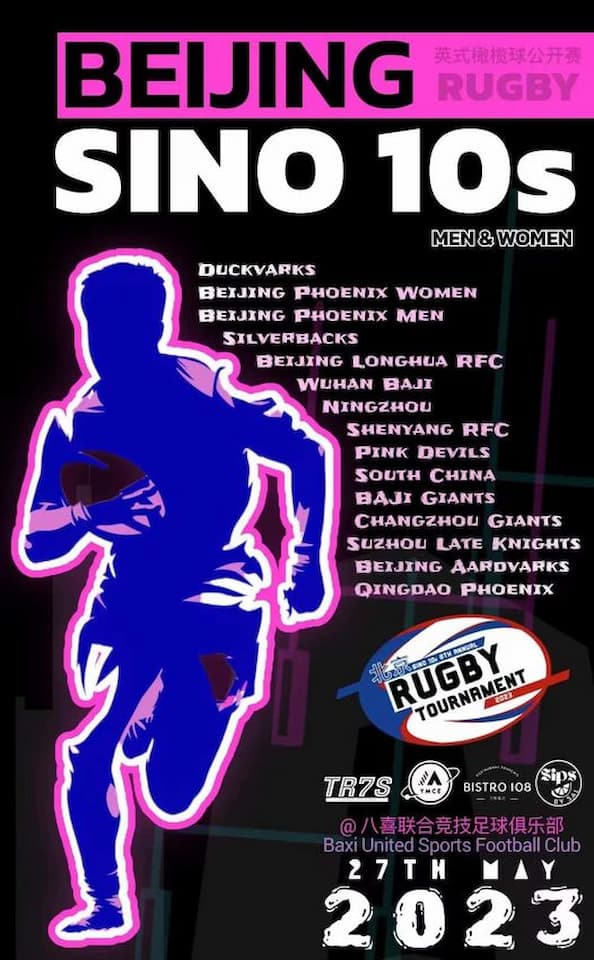 Shanghai Tens 2023
The Shanghai Rugby Football Club usually hosts the annual Shanghai 10s with teams from around China competing.
The 2021 event had more than a dozen social teams involved.
Date: TBC June 2023
Venue: Shanghai, China
Qingdao Beach 5s Tournament 2023
The Qingdao Sharks Rugby Football Club, CHINA is hosting a Beach 5s Tournament on August 26th 2023.
The organisers "are looking for international teams to visit Qingdao for the tournament, home of the famous beer festival and a great party all around."
Date: 26th August 2023
Venue: Qingdao, China
Asian Rugby Tournaments 2023
More Details On WXV Announced.
---
Trending Now