The best rugby tournaments in Asia in April
---
Aside from September-October 2019, when the world's focus will be on Asia for the Rugby World Cup in Japan, we aren't sure if there is a busier rugby month than April in Asia.
With social tournaments still played throughout the region, the pinnacle is still undeniably the Cathay Pacific/HSBC Hong Kong Sevens and HSBC Singapore Sevens, which attract media attention and rugby aficionados by the thousands.
On the professional side, the Global Rapid Rugby Asian Showcase Series 2019 comes to Asia in April.
In addition, the Asia Rugby Championships 2019 kick off for some Divisions, with proud Asian nations fighting for promotion and relegation.
Finally, and by no means the least important, Malaysia hosts the Touch World Cup 2019 at the end of the month with several Asian countries involved.
RugbyAsia247 looks at the best rugby tournaments in April, its a great rugby month in Asia.
Cathay Pacific/HSBC Hong Kong 7s week
Still undeniably the premier Sevens rugby event on the World Series, there is a week of action-packed rugby and social events around rugby in Hong Kong.
For more information on all the rugby events at the Cathay Pacific/HSBC Hong Kong 7s read here. For a full wrap up of all the social dinners, talks, lunches and coaching clinics see more here.
Men's Sevens World Sevens Series
The HSBC World Sevens Series heats up in Hong Kong. The USA 7s team are the log leaders but Fiji will be aiming for a 5th straight HK Sevens win, which would be a record. The Blitzbokke won the last 7s tournament in Canada while New Zealand and England are also in the top 5. The top 4 teams at the end of the season qualify for the 2020 Olympics 7s, it's all to play for.
Pool A: South Africa, Samoa, Scotland, Japan
Pool B: France, Argentina, Canada, Portugal
Pool C: Fiji, New Zealand, Australia, Kenya
Pool D: USA, England, Wales, Spain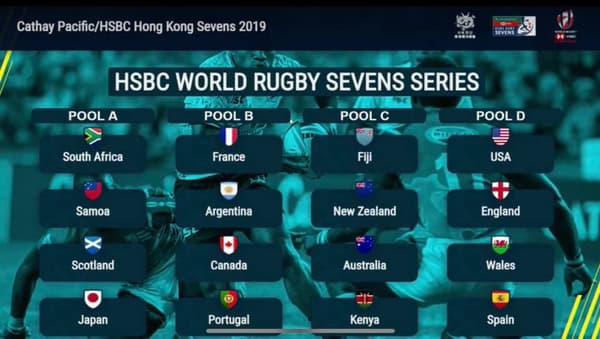 Date: Friday 5th April – Sunday 7th April
Venue: Hong Kong Stadium
Type: National team 7s
Men's and Women's World Sevens Series Qualifiers
The Sevens Series qualifiers take place over the duration of the weekend with prelim group games taking place from Thursday to Friday. The finals are played over the course of the main weekend at the HK Stadium. Several Asian teams are competing for a chance to qualify for the main World Sevens Series for next season.
The first day of the tournament will be held at the So Kon Po Recreation Ground. The event starts at 9.30am, with competitive matches from 10.00am. All second-day matches will be played in the HK Stadium, from 10.30am. See more about the Asian teams and all pools here.
Date: Thursday 4th – Friday 5th April
Venue: Thursday – Son Kon Po Recreation Ground, Friday – Hong Kong Stadium
Type: National team 7s
GFI HKFC Tens 2019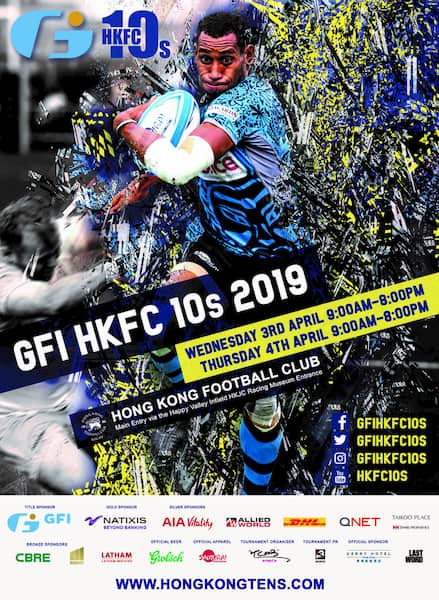 Without question one of the top, if not the top, tens rugby tournaments in the world, the GFI Tens 2019 sees 16 top quality rugby teams take part and have been seeded and placed into pools. The tournament is packed with professional and national team players. This year a charity game, Rugby Legends Tackle Cancer also features prominent former and current rugby stars.
Date: Wednesday 3rd – Thursday 4th April
Venue: HKFC Ground
Type: Professional men's tens
Refinitiv Kowloon RugbyFest 2019
RugbyFest is a staple on the rugby menu for anyone wanting to play or watch some social rugby leading up to the HK Sevens. Tens rugby teams travel from across the globe to take part in this fun and busy one-day rugby tournament.
Date: Wednesday 3rd April
Venue: Kings Park
Type: Men's and women's social tens
Other friendly rugby games
Pot Bellied Pigs – Bali Memorial game
The Pot Bellied Pigs RFC Hong Kong play a traditional memorial game in memory of those lost at the Bali Bombings in 2002. The tragedy affected the rugby community across the region
Date: Noon, Friday 5th April 2019
Venue: HKFC
Type: XVs invitational
Laos Rugby vs Barbarians XVs
Barbarians teams comprising players living in Hong Kong and those visiting for the HK 7s have been arranged to play the Laos men's and women's teams for a friendly game.
Date: 9:30am, Friday 5th April 2019
Venue: Happy Valley Pitch 6
Type: XVs invitational
HSBC Singapore 7s week
The Singapore Sevens is a family-friendly affair and has just secured an extension on the World Series calendar as a standalone men's event until 2023. Although there are far fewer rugby events in Singapore compared to Hong Kong, we will keep an eye on announcements.
Men's Sevens World Sevens Series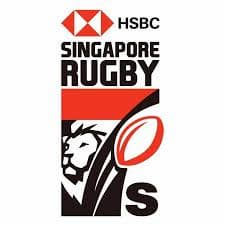 The pools for the men's Sevens World Series will be drawn after the Hong Kong 7s leg is completed.
Date: Saturday 13th – Sunday 14th April
Venue: Singapore National Stadium
Type: National team 7s
Levels: Men's Sevens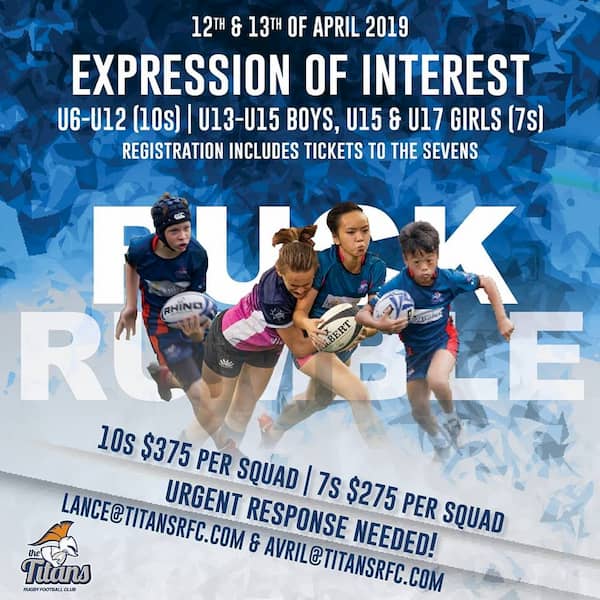 Titans Ruck & Rumble youth rugby
The Titans Rugby Football Club are holding their youth rugby tournament over the Singapore 7s weekend with 10s and 7s rugby for age grades. A 10s tournament is available for U6s and U12s, with a 7s Rugby Carnival for U14s & U15s boys, and U15s & U17s girls. The finals will be played at the National Stadium forming a part of HSBC Singapore 7s programme on Sunday, 14th April!
Date: Friday 12th – Sunday 14th April
Venue: Kallang Practice Track
Type: Youth 10s and 7s
Levels: U6 and U12 Tens rugby, U14s & U15s boys, and U15s & U17s girls 7s
Touch World Cup 2019 Malaysia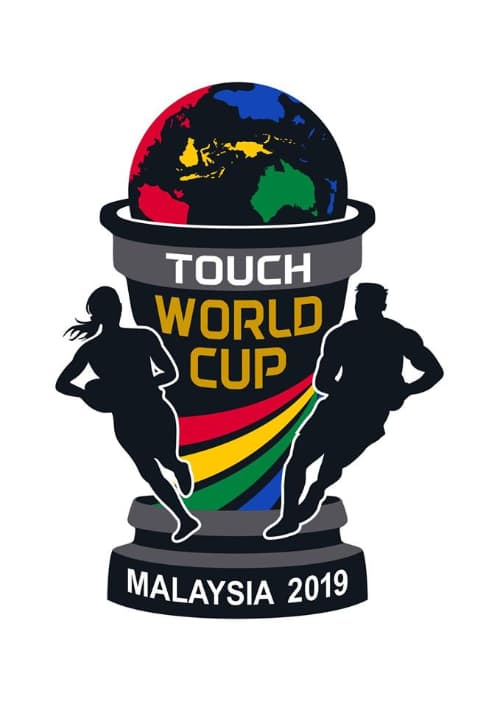 The Touch World Cup takes place in Malaysia in 2019 and is organised by FIT (Federation of International Touch) and Touch Malaysia. Asian teams from China, Chinese Taipei (Taiwan), Hong Kong, Japan, Malaysia, Philippines, Singapore, and UAE are involved. There are several age categories and men's, women's and mixed formats. The full details are here.
Date: Monday, April 29th – Saturday, May 4th, 2019
Country: Malaysia
Venue: Taman Ekuestrian Putrajaya
Type: National Touch
Levels: Men's, women's, mixed
Global Rapid Rugby: Asia Showcase Series 2019
The GRR Asia Showcase Series sees the South China Tigers, Asian Pacific Dragons, and Western Force involved in games in Hong Kong and Singapore in April.
Date: Games take place on April 12th, 21st and 28th.
Countries: Singapore, Hong Kong
Venue: Queenstown Stadium (Singapore), Aberdeen Ground (HK)
Type: Professional XVs
Levels: Men's XVs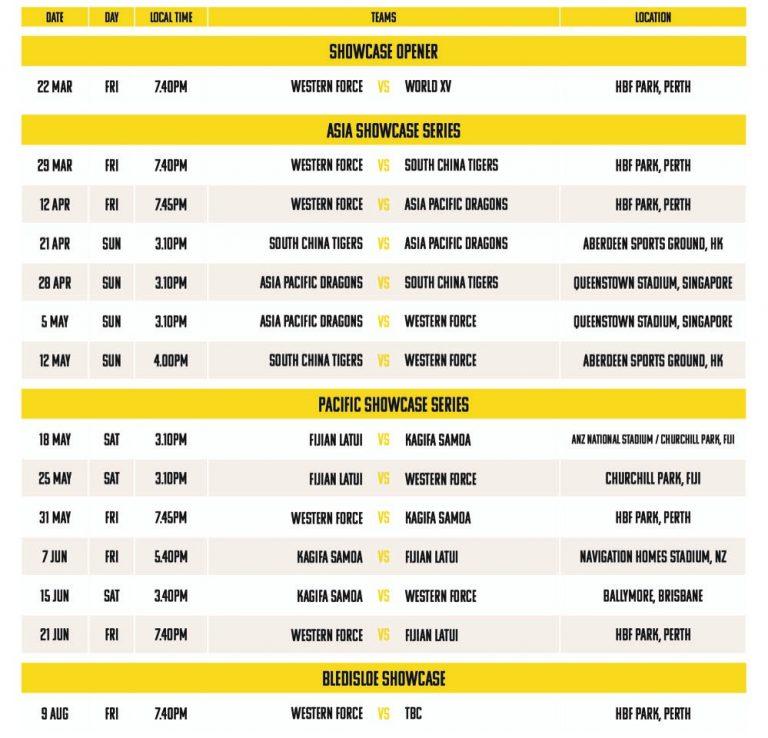 Indochine Cup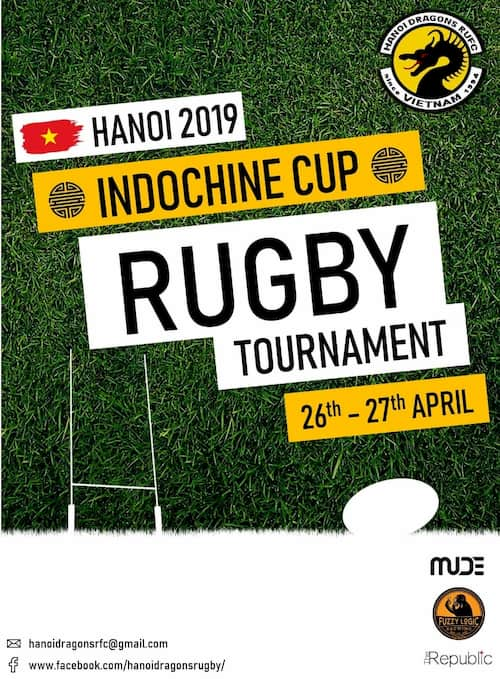 The annual social tens rugby tournament takes place in Hanoi in 2019 and sees teams from Southeast Asia compete. With touch rugby and women's and men's tens contact, the Indochine Cup is a popular one-day tournament for social clubs in Vietnam, Cambodia, Myanmar and Laos.
Date: Saturday 27th April 2019
Country: Vietnam
Venue: Hanoi
Type: Social tens and touch rugby
Levels: Men's and women's tens contact, mixed touch
KERA League
The KERA (Korean Expatriate Rugby Association) kicks off their 2019 season in April with the league starting on 6th April in Ulsan. Four South Korean expat teams are involved in 2019 with the Busan Bandits looking to defend their Joe Day Cup from the Seoul Survivors RFC, Ulsan Goblins and Stars and Stripes.
Date: Starts on 6th April 2019
Country: South Korea
Venue: Various
Type: Men's tens contact
Levels: Social men's tens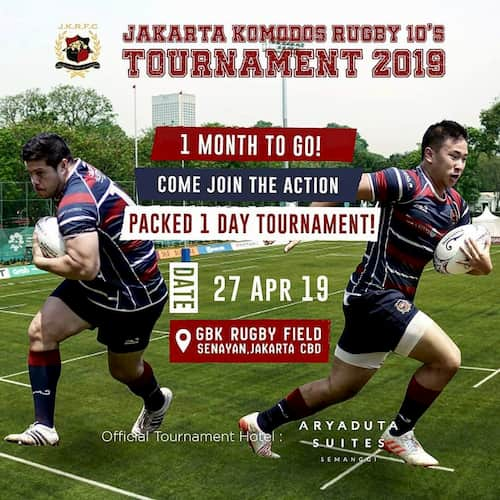 Jakarta 10's
The Jakarta Komodos Rugby Club organises the annual Jakarta 10s which includes men's tens, ladies 7s, Vets tens and a junior 10s section. The two-day social tournament is a regular on the Asian social rugby circuit and sees teams from across the region and further afield attend the Indonesian capital
Date: 27th-28th April 2019
Country: Indonesia
Venue: GBK Rugby Field Seneyan, Jakarta, Indonesia.
Type: 10s contact, 7s contact
Levels: Men's 10s, Women's 7s, Vets 10s, Junior 10s
International: Asia Rugby Championship
Division 3 of the Asia Rugby Championships takes place through April. Games for each section in the division are played at one selected location over the course of a week. The Division is broken up into West, Central, East and ES and sees a host of teams from across Asia involved. The games are XVS men's rugby and often will be streamed on Facebook via the Unions page or on Asia Rugby.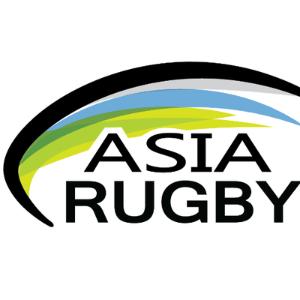 West Division
Countries: Jordan, Lebanon, Qatar
Dates: 30th March – 5th April 2019
Venue: Doha, Qatar, Aspire Stadium
Central Division
Countries: Pakistan, Uzbekistan
Dates: 7-10 April 2019
Venue: Lahore, Pakistan
East Division
Countries: Brunei, Laos
Dates: 21-27 April 2019
Venue: Belapan Stadium, Brunei
ES Division
Countries: India, Indonesia, China
Dates: 28th April – 4th May 2019
Venue: Belapan Stadium, Brunei
Have we missed any rugby tournaments in Asia in April? Please get hold of RugbyAsia247 if you have more information on any rugby in the region.
(Feature Image copyright: Nobuyuki Arai)
---
Trending Now