Cathay Pacific/HSBC Hong Kong Sevens 2022 is Greenlit
---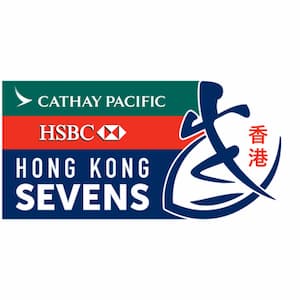 The Hong Kong Rugby Union confirmed that the Government greenlit and approved  Cathay Pacific/HSBC Hong Kong Sevens scheduled for 4-6 November 2022. 
Cathay Pacific/HSBC Hong Kong Sevens 2022
In a statement, the HKRU said "we will continue to consult with the government and the event will be delivered in compliance with the prevailing Covid measures in place at the time."
The HSBC World Rugby Sevens Series 2023 men's schedule was announced earlier in the year to include a record-equalling 11 rounds, and the opening round taking place in Hong Kong from 4-6 November 2022.
HKRU Chairman Patrick Donovan said "After 3 ½ years without a Sevens I am confident this will be a very special event, albeit there lies plenty of hard work ahead for our dedicated events team. I would like to thank the Government, our sponsors, and World Rugby for their support, and I am delighted to be able to once again say to the world… 'See You at the Sevens!'
The HKRU has three months to get ready for the iconic sevens tournament and will be liaising with all stakeholders (starting from next week) and they will announce further event details about the event, including ticketing information.
The SCMP posted additional information on the event which it claims will see the tournament held under tight restrictions and players will be shuttled between hotels and the ground with a closed-loop system in effect.
They also reported that fan numbers will also be limited to a ground capacity of around 85 per cent. Hong Kong's quarantine measures currently require incoming travellers to spend seven days in isolation in a hotel,  but there are rumours that this time period will be reduced soon.
HSBC World Rugby Sevens Series 2023 Men's Schedule
Hong Kong (4-6 November 2022)
Emirates Dubai Sevens (2-3 December 2022)
Cape Town, South Africa (9-11 December 2022)
Hamilton, New Zealand (21-22 January 2023)
Sydney, Australia (27-29 January 2023)
Los Angeles, USA (25-26 February 2023)
Vancouver, Canada (3-5 March 2023)
Hong Kong (31 March – 2 April 2023)
Singapore on (8-9 April 2023)
Toulouse, France (12-14 May 2023)
London, England (20-21 May 2023)
The HKRU Men's sevens teams is preparing for the Challenger Series in Chile, with the winners gaining a spot as a core team on the 2023 HSBC World Rugby Sevens Series. Th squad then travel to South Africa for the RWC Sevens which is played from September 9-11 2022.
HK Rugby Sevens 2022 News
---
Trending Now