ChildFund Announced as Rugby World Cup Sevens 2022 Principal Charity Partner
Posted On August 19, 2022
---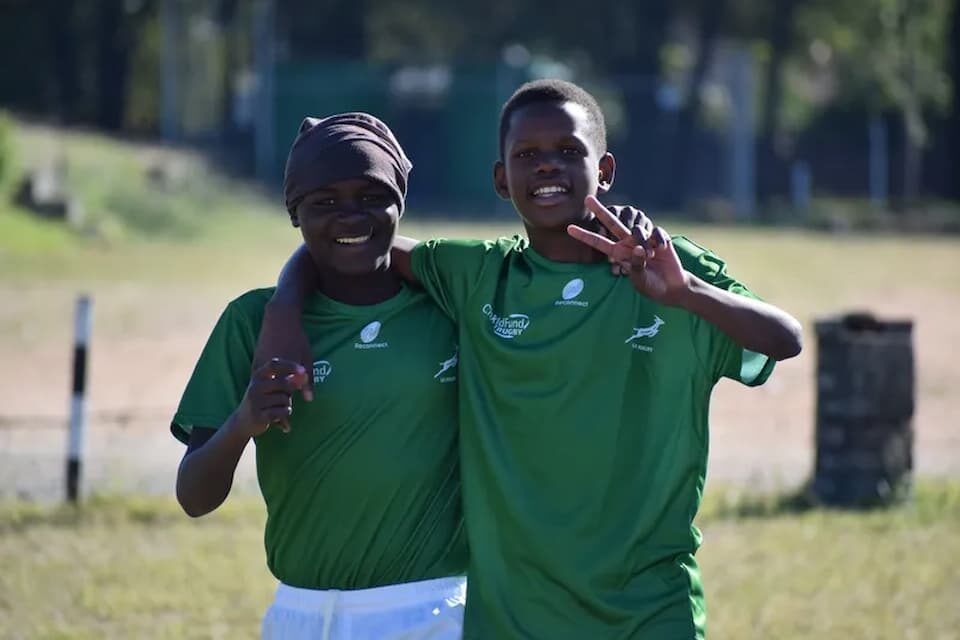 World Rugby has announced that the Rugby World Cup Sevens 2022 and ChildFund partnership will benefit thousands of young people across Africa after the organisation was named as the Principal Charity Partner of the Rugby World Cup.
This is the first-ever charitable partnership for a Rugby World Cup Sevens, a similar partnership was announced for the upcoming RWC 2021 (playing in 2022), while the organisation was the charitable partner of the Rugby World Cup in 2019.
ChildFund are set to support a festival of sevens rugby in Cape Town during the RWC Sevens in September which will see the top sevens teams in the world compete over three days from September 9-11 2022.
Alan Gilpin CEO of World Rugby said, "ChildFund has shown that they know how to use rugby to change lives and we're delighted to be partnering with them again for Rugby World Cup Seven 2022 in Cape Town.  Together we will have befitted over 50,000 young people, showing solidarity, integrity and respect, the values that rugby is famous for being put into action."
ChildFund & Rugby World Cup Legacy
ChildFund wrote online, "Rugby World Cup Sevens 2022 has partnered with ChildFund to help improve the lives of children and young people across Africa. ChildFund and World Rugby have now partnered together on three successive Rugby World Cups, benefitting over 50,000 children around the world in the process."
ChildFund has produced a short video showcasing a partnership in South Africa, which is using the Reconnect curriculum to encourage children and young people to both play and coach rugby, whilst also learning key life skills, including how to support gender equity and set goals said World Rugby.
Margaret Sheehan, CEO of ChildFund added: "ChildFund is looking forward to using the power of rugby to positively impact the lives of children and young people across Africa.
We are proud to partner for a third Rugby World Cup, and with the support of the rugby family in South Africa and beyond, we are excited to build on a growing legacy of more than 50,000 vulnerable children around the world that have had opportunities to play, learn and lead through rugby."
Rugby World Cup Sevens 2022 News
---
Trending Now