China Women's Sevens Coach Osea Kolinisau Optimistic About RWC Sevens 2022
Posted On September 5, 2022
---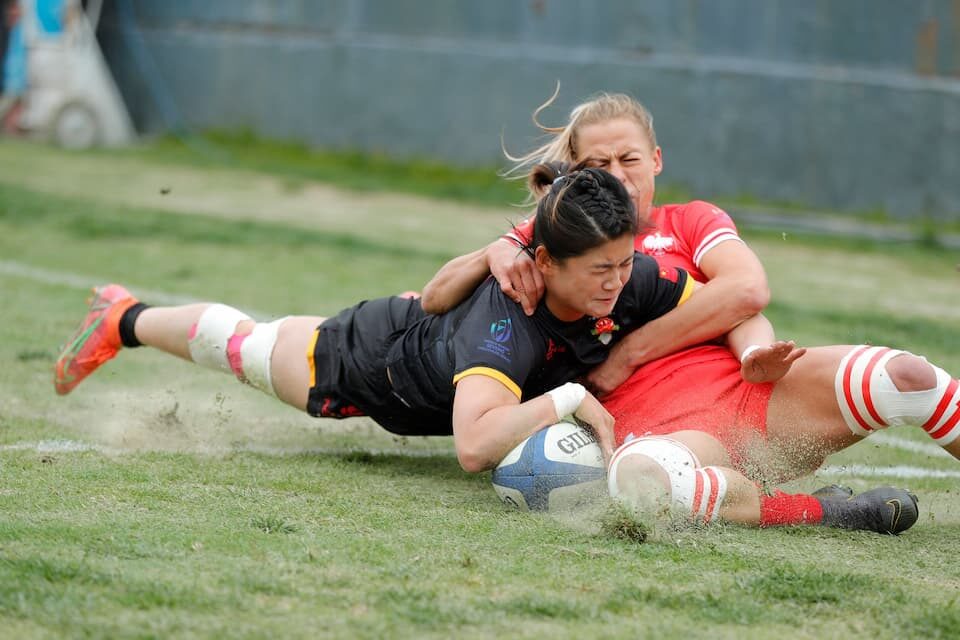 Osea Kolinisau spoke with Asia Rugby this week as the Head Coach of the China women's sevens team while they prepare for the Rugby World Cup Sevens in Cape Town which starts on September 9th.
The 2016 Rio Olympics gold medal-winning Fiji 7s captain Kolinisau was inducted into the World Rugby Hall of Fame in 2021 and the Fiji Rugby Union hopes he will one day have a coaching career in Fiji. He was one of the candidates that had applied for the head coach job for the Fiji 7s team which Ben Gollings eventually secured, but is now at the helm of the China women's sevens rugby team.
In the online conversation with AsiaRugbyLive, the China Head Coach discussed the disappointment over the recent Challenger Series event in Chile, from which they didn't manage to achieve their goal of securing core team status for the HSBC World Series next season.
He also confirmed that the team was tired after travelling from China to Chile, and then to Paris and Cape Town, but they have used the time to overcome any jetlag and get used to the conditions in South Africa. Kolinisau added that two players from the squad in Chile are not with them, with one player picking up an ankle injury while another is serving a four-match suspension which was picked up at the Challenger event following an incident in a match versus Kenya.
On the style of play for the China women, he didn't want to impose a freestyle Fijian style of play, as he recognises the team's assets are their strength, speed, and fitness and he has tried to use those to maximise their chances of doing well at the Rugby World Cup Sevens.
In addition, Kolinisau says the squad have worked on their defence, restarts, and the breakdown area which are crucial in rugby sevens.
RWC Sevens 2022 – Opportunity for China Women's Sevens Rugby
China play Canada first up in Cape Town on September 9th and the Head Coach identified their opposition's strength is their physicality.
He added that they have everything to play for due to the knockout format of the competition and that every point and match matters. It's also something he says they have tried to get the players to adapt to.
In the interview, Kolinisau highlighted that because the Rugby World Cup Sevens is all about knockout rugby – if you lose one game you are out of the main competition – they need to be mentally sharp and switched on.
The squad have tried to focus on mental toughness and resilience as well as instil a belief they can go and win the whole tournament.
"If you can believe it you can achieve it – we have to go with the mindset of winning the tournament otherwise there is no point in going. It is a big opportunity for China and Asian rugby and for us to make a point in Cape Town."
China Women's Sevens Squad – RWC Sevens 2022
According to AsieRugby there are three changes from the side that finished third in the 2022 World Rugby Sevens Challenger Series in Chile. Wu Juan, Dou Xinrong and Hu Yu are replaced by Zhao Ying, Lyu Hewen and Yang Danxu.  Yan Meiling also takes over the captaincy from Chen Keyi.
(c) Yan Meiling

Chen Keyi

Xu Xiaoyan

Ruan Hongting

Gu Yaoyao

Liu Xiaoqian

Zhou Yan

Wang Xiao

Sun Yue

Zhao Ying

Lyu Hewen

Yang Danxu
Rugby World Cup Sevens News
---
Trending Now