Chinese Social Rugby 2019-2020
Posted On September 21, 2019
---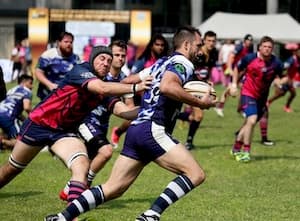 We try to look ahead at the major Chinese Social Rugby 2019-2020 rugby tournaments taking place.The ACC and the Yangtze Delta Division Of Sino Rugby for the 2019-2020 rugby season started this past weekend in China, with a number of teams confirming fixtures.
Yangtze Delta Division Of Sino Rugby – 15s rugby
There are two pools of the Sino Rugby in the Yangtze Delta Division (YDD) with the pools seeing round-robin games from September until December.
Sino 15s YDD Pool A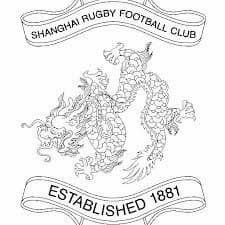 Shanghai Dolphins
Hangzhou Harlequins
Sino 15s YDD Pool B
Fuzhou Tigers
Changzhou Rams RFC
Jiangsu
Nanjing Rockets
There are also a Ladies and Yangtze Delta Division Of Sino Rugby Division 2 planned but we could not confirm dates or teams. Five rounds are tentatively planned to run from September till December 2019.
Yangtze Delta Division – Sino Tens 2020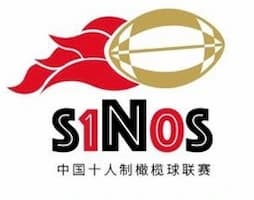 The 15s rugby tournament is followed in 2020 by the Tens Rugby League. There are 5 rounds scheduled to run from February – May 2020.
This allows teams to enter the busy social tens rugby season around Asia with tournaments such as the Vientiane and Hanoi Tens, Bangkok Tens and more. The GFI-Hong Kong Tens and Kowloon Fest are other notable rugby tournaments in early 2020.
Beijing Cup 2019
There are 4 rugby teams in the Bejing Cup 2019. There are five weeks of round-robin pool games planned from September until the end of October 2019 planned. The top 4 teams will then play semi-finals (2nd November) and the final taking place on 9th November 2019.
Beijing Devils
Beijing Ducks
Nongda
Beijing Brothers
ACC
The ACC includes the top teams from all four regions of China who compete for the Cup. More than 30 teams are listed on this site.
ACC 2019
The final of the ACC 2019 was played on the 25th May 2019. Shanghai RFC was victorious beating Guangzhou Rams 22-15 in a tight Cup final.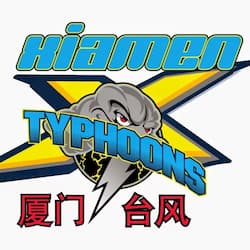 Xiamen 10's Ladies
The Xiamen Ladies Tens is planned for 9th November 2019. There is also a Xiamen Gulangyu Tens around May time for men and women.
Yellow Sea Cup 2019-2020
The Yellow Sea Cup is contested by these 4 teams:
Beijing Devils
Shanghai Silver Dragons
Beijing Devils
We will continue to update this article as more tournaments are confirmed as well as the many Tens rugby tournaments due to take place through the course of 2020 in China.
---
Trending Now