Emerging Blossoms to Play Tonga Samurai XV in Charity Game
---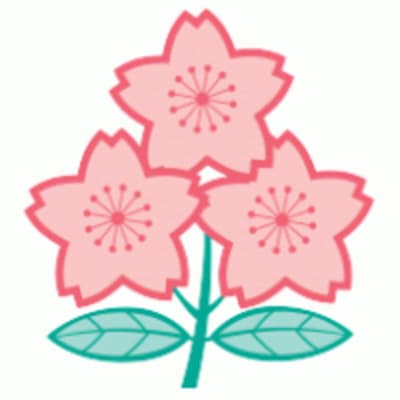 The JRFU (Japan Rugby Football Union) has announced a charity rugby match between the Emerging Blossoms and Tonga Samurai XV to support the people of Tonga following recent underwater volcanic eruptions and tsunami.
The Tonga Samurai XV will feature players from Tonga or with Tongan heritage playing in Japan Rugby League One (JRLO), and they will take on up and coming Japanese players in the Emerging Blossoms at Chichibunomiya, Tokyo, on June 11, 2022.
Shigetaka Mori, President of the Japan Rugby Football Union said: "I would like to express my sincere gratitude to everyone involved in organising this match. The support shown to Tonga by the Japanese rugby family will further strengthen the bonds of mutual friendship and respect between our two countries."
Emerging Blossoms
It will be the first time Japanese players will play under the Emerging Blossoms name. The squad will consist of eligible players from Japan's National Development Squad (NDS).
Mori added: "We look forward to seeing players from the Emerging Blossoms flourish as future representatives of Japan."
Tonga Samuari XV
With a strong representation of Tongan and heritage players in Japan, the potentially strong side will be captained by Nofomuli Taumoefolau and coached by William Sinali Latu. Both have played international test match rugby for Japan and Tonga – both players represented Japan at the inaugural Rugby World Cup in 1987 and were also part of the Brave Blossoms team that beat Scotland in Tokyo in 1989.
More legendary Tongan rugby players from the past are expected to join the playing and coaching squad which will be announced in early June before joining for a pre-match training camp in Kochi Prefecture, on the island of Shikoku.
William Sinali Latu said: "We are truly thrilled that the JRFU will host this charity match to aid restoration efforts back in Tonga and we look forward to building an even deeper relationship between Japan and the Kingdom of Tonga through this historic match."
Tonga Fundraiser – JRFU
A joint fundraising initiative between the Japan Rugby Football Union and Japan Rugby League One had by the start of April 2022, already raised more than ¥28 million to support the people of Tonga following the recent underwater volcanic eruption and devastating tsunami on January 15.
The funds will be donated to the Japanese Red Cross Society to support ongoing reconstruction efforts in Tonga. See here if you are interested in making a contribution.
No ticketing details for the match were announced.
Japan Rugby Union Test Matches 2022
The men's XV Brave Blossoms team will be playing Uruguay and France in June and July.
June 18 – Japan vs Uruguay – Chichibunomiya Rugby Stadium, Tokyo
June 25 – Japan vs Uruguay- Kitakyushu's Mikuni World Stadium, Kyushu
2 July 2022 – Japan vs France – Toyota Stadium, Aichi
9 July 2022 – Japan vs France – National Stadium, Tokyo
Asian Rugby News 2022
---
Trending Now