HSBC Singapore Rugby 7s 2020
Posted On October 17, 2019
---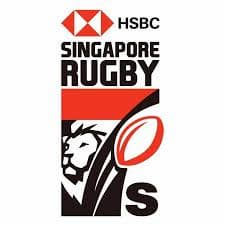 The tickets for the HSBC Singapore Rugby Sevens 2020 are on sale now. The organisers confirmed the availability of tickets online.
Update: 13th February
It was announced that the HSBC Singapore Rugby Sevens 2020 would be postponed until October due to the coronavirus outbreak.
The Singapore Sevens is dubbed the Family Sevens for its family-centric format.
World Rugby chairman, Sir Bill Beaumont, said: "We are incredibly excited for another fantastic HSBC World Rugby Sevens tournament in Singapore in what is going to be a huge season for rugby sevens. The National Stadium always attracts a vibrant crowd, but we are particularly looking forward to seeing the impact that Rugby World Cup 2019 and the upcoming Tokyo 2020 Olympics has on attracting even more fans to this great venue for an inspiring weekend of rugby sevens."
How can I buy tickets for HSBC Singapore Rugby 7s 2020?
The organisers at the Singapore 7s released a statement this week which said: "Time to ruck and rumble with the HSBC Singapore Rugby Sevens 2020 official ticket sale!"
On the HSBC Singapore Sevens website, they added: "Sport Singapore, Singapore Sports Hub and Singapore Rugby Union today announced that tickets for the 2020 HSBC Singapore Rugby Sevens are on sale now for a Super Early Bird rate until 25 November. The offer provides fans up to 27 per cent off the regular ticket price to the flagship event which returns to the National Stadium on 11 and 12 April 2020."
How much are the tickets?
The Super Early Bird tickets are available for (Singapore) $119 for a Category 1 two-day pass. There are also family packages available.
The stadium layout and access remain the same as in 2019:
Category 1 tickets: Access to the lower bowl, in-stadium giveaways, best-dressed contests, interactive fan entertainment and a host of other exciting activities in and around the Stadium.
Limited premium reserved seating: Located at Level 100 on the half-way line.
VIP tickets – The Greenyards Club:  Access to the air-conditioned lounge where guests can mingle with rugby legends and enjoy an extensive selection of premium food and beverages together with a range of other entertainment.
Tickets available:
Premium-Reserved Seating: Super Early Bird $199. Regular price: $249.
Category 1 two-day pass: Super Early Bird $119. Regular price: $159.
Category 1 family packages: Super Early Bird ticket sale: Two adults and two youths: $269. Regular price: $349.
Category 2 family packages: Super Early Bird ticket sale: Two adults and two youths: $88. Regular price:   $120.
HSBC cardholders will also receive a further 5% discount. *All prices in Singapore Dollars. For more details see here.
#SGRugby7s TICKETS ON SALE NOW!

Lock your dates in because the HSBC Singapore Rugby Sevens will return to the National Stadium on 11 & 12 April 2020! Ticket sales kick off today with amazing Super Early Bird offers and HSBC cardholders will receive a further 5% discount during this sale too.So don't wait, score the best deal now and ruck and rumble with us at the #SGRugby7s!Buy your tickets: http://bit.ly/Singapore7s-FBSuperEarlyBird

Posted by HSBC Singapore Rugby Sevens on Wednesday, 16 October 2019
HSBC Singapore Sevens Winners:
Last year in 2019, the Blitzbokke (South Africa) beat Fiji in the final, 20-19. Fiji went on to win the series title last season, however.
2016: Kenya
2017: Canada
2018: Fiji
2019: South Africa
What teams will play in 2020?
Ireland won promotion to core status in 2019 and is one of 15 core teams set to play in Singapore: Argentina, Australia, Canada, England, Fiji, France, Ireland, Kenya, New Zealand, Samoa, Scotland, South Africa, Spain, USA and Wales.
A 16th Invitational side will be announced closer to the tournament.
Venue: Singapore National Stadium
Date: 10-11 October 2020 (Updates on Feb 13th)
Read more about 7s rugby in Asia:
---
Trending Now