Gay Games Hong Kong 2022 (Delayed to 2023)
Posted On November 11, 2021
---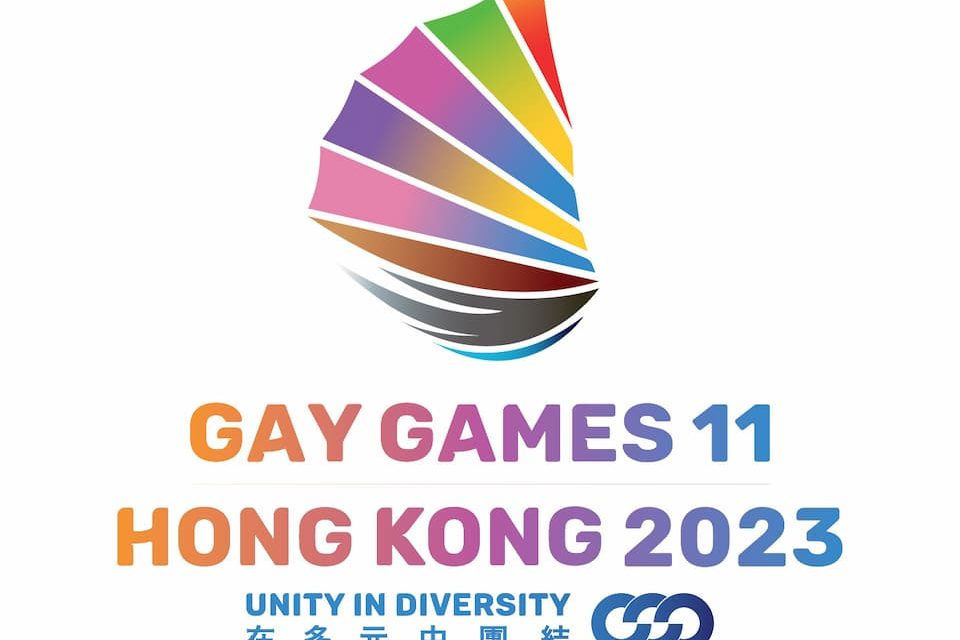 The Gay Games Hong Kong 2022 are the 11th Gay Games, and organisers are still committed to the event going ahead from 11-19 November 2022. It is also the 40th celebration of the Games.
We confirmed previously that rugby sevens have been confirmed as one of the 36 sports that will feature at the Games in Hong Kong.
UPDATES: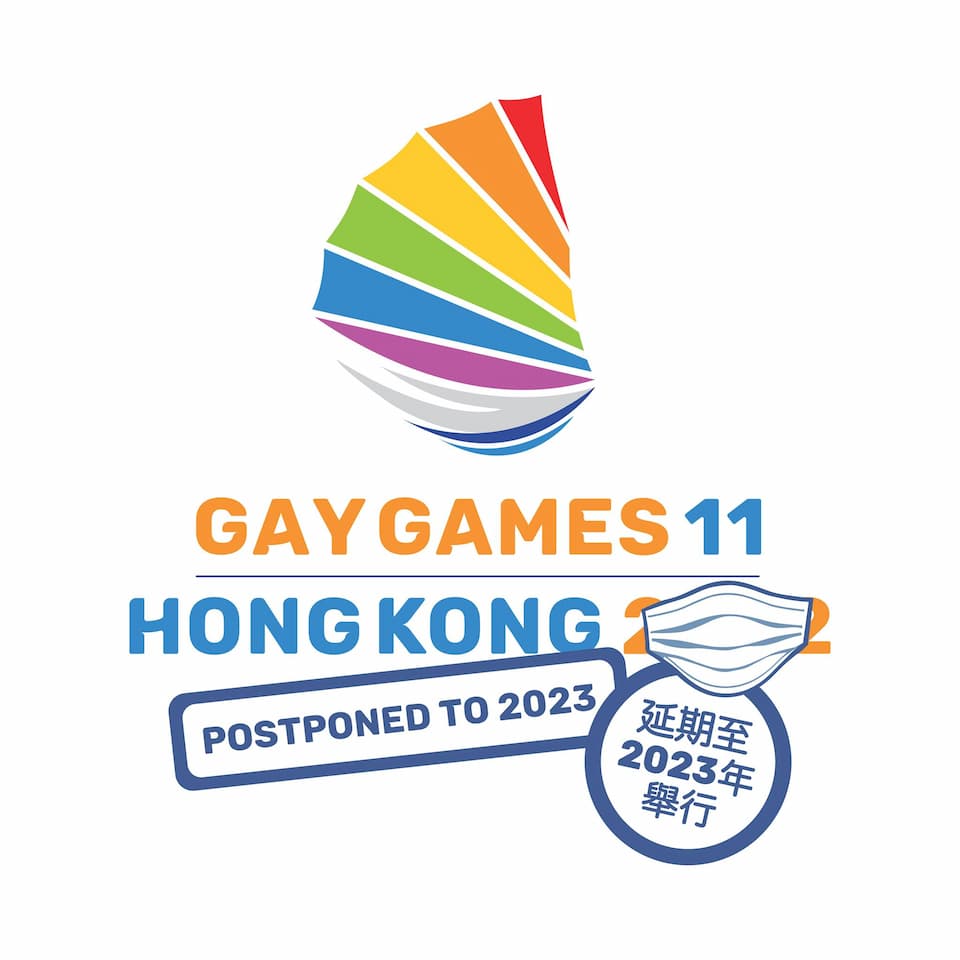 Gay Games Hong Kong Postponed to 2023
In September 2021, it was announced that the Games were being delayed until 2023.
"The Gay Games 11 Hong Kong 2022 organising team announced today that Gay Games 11, originally slated to be held in November 2022, will be postponed to November 2023 in Hong Kong.
An exact date in 2023 will be announced after consultation with Gay Games, the international governing body for the Games."
A deep thank you to all our supporters so far ranging from pre-registered participants, our sponsors, 300 volunteer organisers, and counting, corporate and individual contributors as well as government and private sector leaders. We will ride this wave of positivity to the most successful hosting of Gay Games 11 Hong Kong in 2023."
See the official announcement here.
New Date in 2023 Confirmed!
In November 2021, the new dates for the event were confirmed as 3-11 November 2023 for Gay Games 11 Hong Kong
The organisers said "as we continue our preparations to host the most diverse and inclusive Games ever as they come to Asia for the first time! As a symbol of renewal and a fresh start, we are also excited to announce the change of our name to Gay Games 11 Hong Kong 2023!"
In addition, a new name, and updated design for the brand logo were announced.
"This small but meaningful change sees the six colours of the pride rainbow on our iconic Sampan joined by the additional colours of Black, Brown, Pink, Baby Blue and White. Inspired by Daniel Quasar's Progress Pride Flag, the new colours represent the marginalised communities of people of colour, trans individuals, those living with HIV/AIDS and those who have been lost; their inclusion into our icon reflects our genuine hope to celebrate diversity, inclusion and community in the widest possible sense."
The Gay Games is set to run for 9 days featuring 36 Sport Events, and are open to all adults over 18, regardless of gender, race, sexual orientation, nationality, or ability.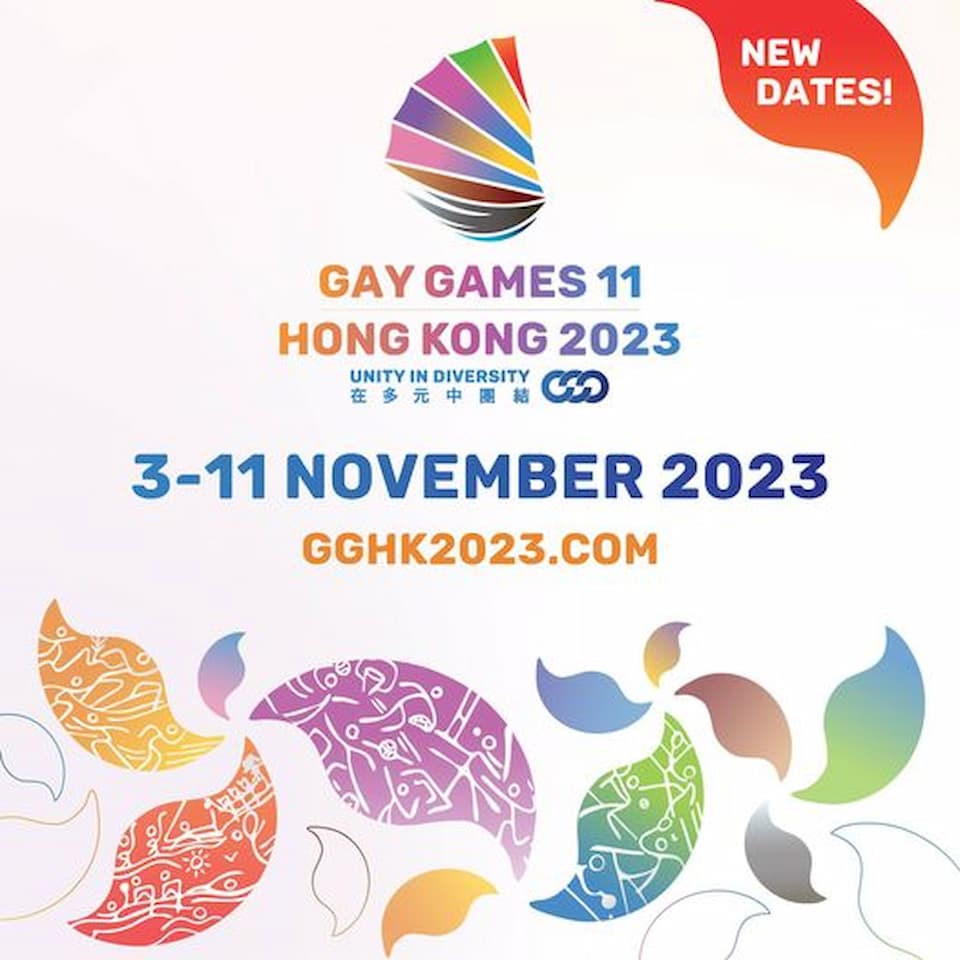 Gay Games Volunteers
Recently the GGHK (Gay Games Hong Kong) had also posted a Rugby Co-ordinator volunteer role. The role would work closely with the Hong Kong Rugby Union. The role doesn't appear any longer on the Gay Games website so we assume it has been filled.
The GGHK organising committee says the event, "is a sporting, arts and cultural festival which promotes diversity, inclusion and tolerance. We'll need more than 3,000 volunteers to come together to help us organise, run and manage this exciting event. The Gay Games is built upon the principles of Participation, Inclusion and Personal Best."
The organisers also added: "We're expecting 12,000 participants and 75,000 spectators from 100 countries with an estimated economic impact of up to 1 billions $HK."
To date, the GGHK team consists of 130+ professional volunteers.
Gay Games Webinars
On the 25th of March, 2021, the organisers hosted a webinar with guest speakers Stephen Phillips (Director General, Invest HK) and Ming Wai Lau (GGHK Advisory Committee Member, Chairman Ocean Park).
In March 2021, the GGHK announced: "We're excited and counting down to Gay Games 11 Hong Kong 2022 (GGHK) with just over 600 days away. The last 12 months have been challenging for everyone, but we are seeing positive momentum with the global roll-out of the vaccine programs.
Volunteers from across the world are continuing to join GGHK on a weekly basis and our survey continues to show a growing number of people willing to travel to Hong Kong to participate at GGHK.
The GGHK team is on track with our planning to deliver a successful GGHK event. On 25th March we will announce our initial partners and launch the Financial Inclusion Scholarship Program and pre-registration."
Gay Games Hong Kong 2023 Sports
The full list of confirmed sports can be seen here. The ball sports at the Gay Games Hong Kong include:
Basketball/Wheelchair Basketball
Dodgeball
Football (Soccer)
Rugby Sevens
Softball
Volleyball
Major Sporting Events 2022
2022 is also busy sporting and rugby year. Already we know that the Rugby World Cup for women has been postponed from 2021 to 2022, while the World Cup Sevens and the Asian Games are also due to take place.
---
Trending Now