Globe 7s Rugby National Development Series: Finals
Posted On October 4, 2019
---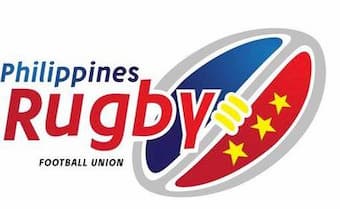 The Globe 7s Rugby National Development Series 2019 in the Philippines enters the final round this weekend.
What is the National Development Series?
In 2019, the Globe 7s Series has a number of divisions. There are Men's and Women Open Series (for all players), and a boy and girls Colts Series (generally Under 19) as well as the National Development Series. The latter is open to "Men of Filipino heritage (1 parent) aged 18 and over (or turning 18 in 2019). Players born in 2002 need parental consent" according to Philippines Rugby Union.
Nine teams have been involved in the NDS in 2019, although some teams have not played every Festival.
Festival 3 Teams:  Globe 7s Development Series 2019
Pool A
Pool B
Globe 7s Rugby National Development Series results
The Series consists of 3 Festivals and the overall winner will be determined by points earned in each leg.
Festival 1
The first round (Festival 1) of the Globe sevens rugby series in the Philippines was won by the Makati Chiefs in early August, who secured a 12-5 win over Clark Jets in the final.
Festival 2
The Clarke Jets won the second festival of the National Development Division Sevens Series over the weekend.
Current standings
Clark Jets 41
Makati Chiefs 39
Eagles RFC 34
SKF Mavericks 30
Shark Jets 27
La Liga 25
Bulacan Bombers 22
Manila Nomads Development 18
Subic Sharks 10
Venue: Vermosa Sports Hub, Imus, Cavite, Philippines
Date: Saturday 5th October 2019
You can also see more planned events in the Philippines on the Philippines Rugby Football Union schedule.
Read more about rugby in Asia:
---
Trending Now