HKCR Men XV Play Germany – Start Of A New Era
Posted On November 17, 2023
---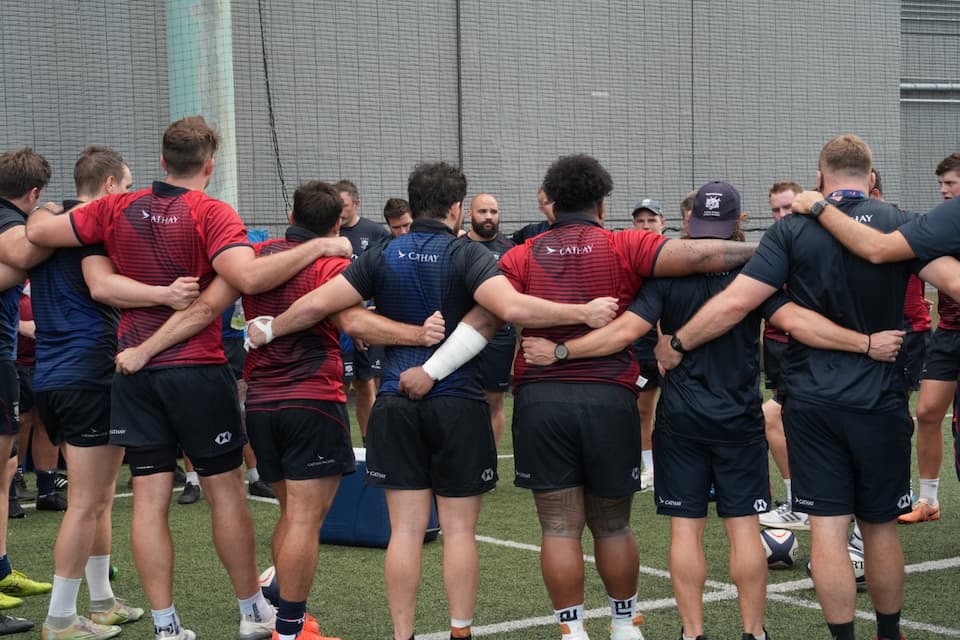 Hong Kong, China Rugby (HKCR) men's XV are on the cusp of playing a two-match international series at home against Germany. Andrew Douglas, who joined the union recently as Head of Technical Rugby is the new men's Head Coach, while Lewis Evans moves to the assistant coach role. We spoke with New Zealander Douglas about his role, and what he sees as the challenges and opportunities ahead starting with this home series.
Updated 17 November 2023
Douglas has vast experience coaching in New Zealand (including age-grade rugby with the Waikato Rugby Union and with the Chiefs in Super Rugby), in Italy with Biella Rugby Club, at the Toyota Shuttles in the Japanese Top League (now Japan League One), and more recently in the MLR with Old Glory DC.
Douglas told Rugby Asia 247, "As a New Zealander, I played and coached back there from Premier club rugby through to Waikato New Zealand schools, and doing some development work for the Chiefs." He said that when his kids were old enough he took the opportunity in Italy before the move to Japan followed by the three years in MLR.
On Old Glory in the United States, he added, "We started that club up – it was a new project. So it's something exciting that you don't do as a coach very often – to start a club from scratch. So I had a great three years there, and then went home to New Zealand and got involved with my local club, doing a director of rugby type role". 
He said a contact had discussed the role with HKCR and he contacted Jo Hull, applied, and the process went through leading him to join HKCR in August 2023.
Coaching Rugby In Hong Kong
On his position in Hong Kong, Douglas added, "I think with this role, the exciting thing for me is it's wider than just coaching. You're working with other coaches, you're working with different programs, it's a bit more chunky, if that makes sense. You get to spread your wings a bit further. I've been coaching for a long time, it's nice to be able to add a different flavour, take on new challenges around, and help other coaches in supporting the processes."
Douglas joined HKCR at a time when the union was hiring again for the first time post-pandemic, and several new appointments have been made. Robbie McRobbie, the HKCR CEO told us recently, "We have hired and restarted programs accordingly, over the last six months. And over recent times, we've participated in the U20s Trophy in Kenya which was a really important program to restart. And on the back of that, we've got our academies just restarted. So the player pathway stuff is all kicking back in."
On the appointment of Andrew Douglas, McRobbie said; "He has come in as our technical coach and it's been an important part of bolstering the support for the representative programs. He's providing support for Royce Chan with women's fifteens, and he's also taking up that mentorship role with our club coaching officers and the six coaches who coach Premiership men's teams. I think we're getting back to somewhere close to where we want to be."
Douglas expanded on this and his views of the Hong Kong rugby scene. "I think the people here are fantastic in terms of the rugby community getting really behind us, they are very passionate about it. And the new staff that have come on, have really added something – there's great chat going around rugby, and more conversations around the high-performance level of how it will all work with the new Rugby World Cup pathways. The people really care here and it's going through a new stage. So I think they're exciting times happening."
If you look at the context of World Rugby, there's even more happening there that could involve Hong Kong, so that excitement is brewing and we'll need to be strategic in how we generate the enthusiasm, but I think we can build on that and it'll be in a good place."
With World Rugby announcing the expansion to the Women's RWC in England in 2025 and for the men in Australia in 2027, Hong Kong could be in contention to qualify for both for the first time but much more needs to be revealed by the governing body. We will bring you more on McRobbie and Douglas's views on this later.
HKCR Men vs Germany Test Series – Expectations
On Tuesday 14th November 2023 Douglas will be in charge of his first senior international men's test as a Head Coach and it is something he is relishing but he acknowledges the support around him.
"They have been excellent, to be honest, and we all get on pretty well", said Douglas of the coaches around him. "We're lucky that the relationships are pretty strong in that group. We met when I first arrived, we had weekly meetings regularly just doing some upskilling, and hearing from different people about how they do things in rugby. So that's been good to get us together. They knew the players a lot better than I did coming in, and they've been great in terms of feeding in and we've tweaked a few game plans, we've tweaked a few roles."
He added on the planning for the Germans, who play in the second tier in Europe and whose opposition includes sides who feature at World Cups, such as Portugal and Georgia, that the visitors will be physically challenging.
"I think we've enjoyed planning for the campaign, and I know the players have enjoyed the input. There'll be a crowd at the first game but it won't be a large crowd. But for the second one on Saturday, the test match is open to the public and Aberdeen's a great little stadium and has a nice surface there, so hopefully it's a really good day. The short turnaround means we will be giving players opportunities and seeing what we have available. Some of our players will need more recovery than just four days, to be honest, so it's a great opportunity to try and blood a few players and see how they cope at that level."
One of the reasons HKCR are playing Germany is to get that much-needed test experience and there were limited options with it being an RWC year and some teams having new tournaments they are committed to.
"It's a unique window, obviously with a World Cup, and we're playing outside of that November test window. We need test match rugby, and thankfully, Germany was available to play. We need, internationally, to play more games, and unfortunately have a fairly short international window. We had the two matches in the Asia Rugby Championship,  and these two tests which means it's probably four internationals in a year, and ideally, you need 10 I think for a nation like ours."
On the challenges Germany will pose, the new HKCR men's Head Coach said, "They are more battle-hardened than us, and they get to play as a group a bit more. They're a big strong team as you expect from them in a stereotypical rugby sense. So I think they'll be enjoying this opportunity as well. They've obviously bought a few development players across as well.  I think it's a contrasting styles type series – when you look at Hong Kong's profile, we are probably lighter and we want to play faster but I think it's good for us to just mix things up a little bit."
HKCR Men vs Germany – 1st Test 14th November 2023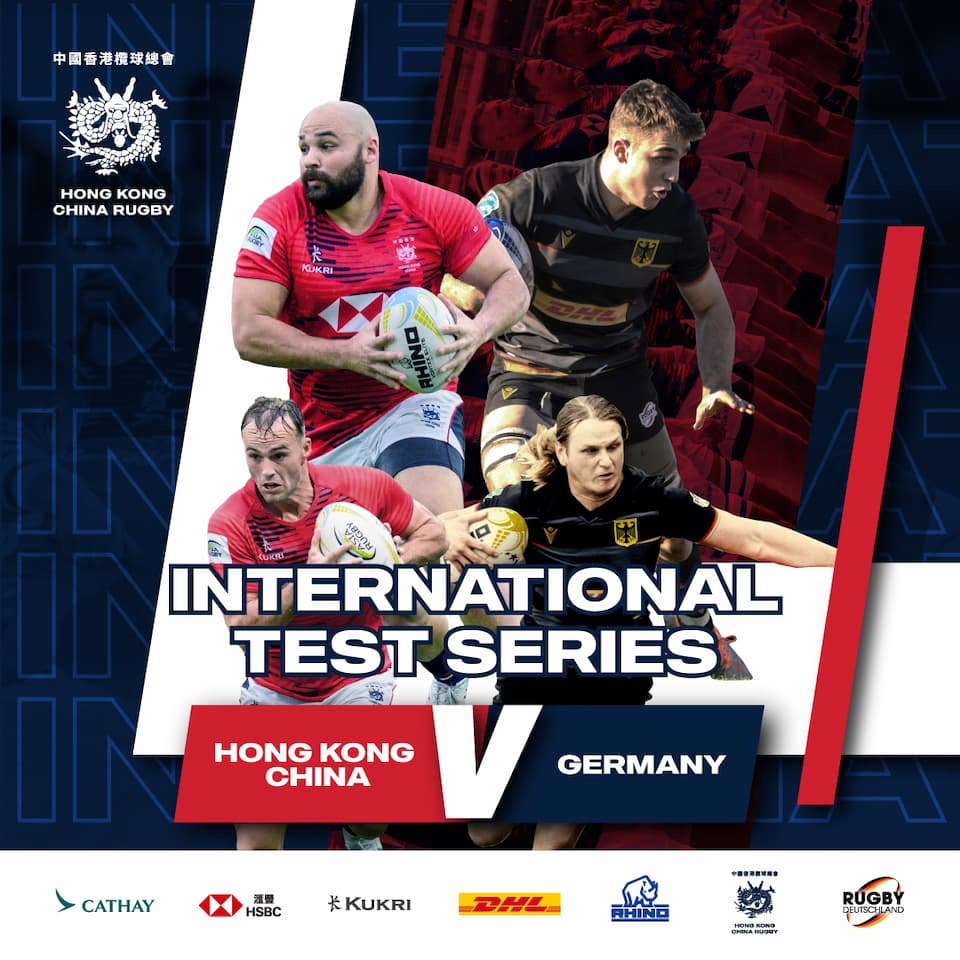 HKCR has already announced the squad to play the first test and Douglas has a few debut caps on the starting XV.  "Young Tyler McNutt, who captained the U20s in Kenya, will start at six for us, and Jude Harding, who was also in the U20s, he'll come off the bench and debut as well. Hugh McCormick-Houston is newly qualified, so he'll debut off the bench too."
Douglas says they have got a few older heads like Tommy Hill, and Josh Hrstich will be captain for the first test, while Luke Van Der Smit can bring impact from the bench. "There is experience, which is great. But there's a need now to start bringing through the 20-year-olds like Tyler, who in four years will only be 24, but will have had four years of test experience underneath him so it becomes a pretty important time now to start that regeneration."
The HKCR Men's Head Coach concluded by saying, "It is exciting to be able to bring those U20s through and start to blood a couple of guys as we start this new chapter. We can start to plan ahead and look to the future, the young talent that we want to try and keep in Hong Kong, and remain excited about what's happening in this program."
HKCR Men's XV vs Germany – November 2023
HKCR men are currently ranked 24th, and Germany are ranked 32nd in the World Rugby rankings.
Game 1 – Tuesday 14th November  – streamed online via the Hong Kong China Rugby Youtube channel, KO 5 pm HKT –  Result: HKCR 29 – 16 Germany


Game 2 – Saturday 18th November – open for public viewing at Aberdeen Sports Ground Gates open at 2 pm, KO 4.30 pm HKT – live stream here!
For the second test, HKCR has 5 potential debutants; Rory Cinnamond, Liam Edwards, Harry Laidler, Jack Abbott, and Murray Brechin.
The November Fest International trophy second test will also see special guests, Laureus Academy Members Ruud Gullit and Ambassador Nolli Waterman attend.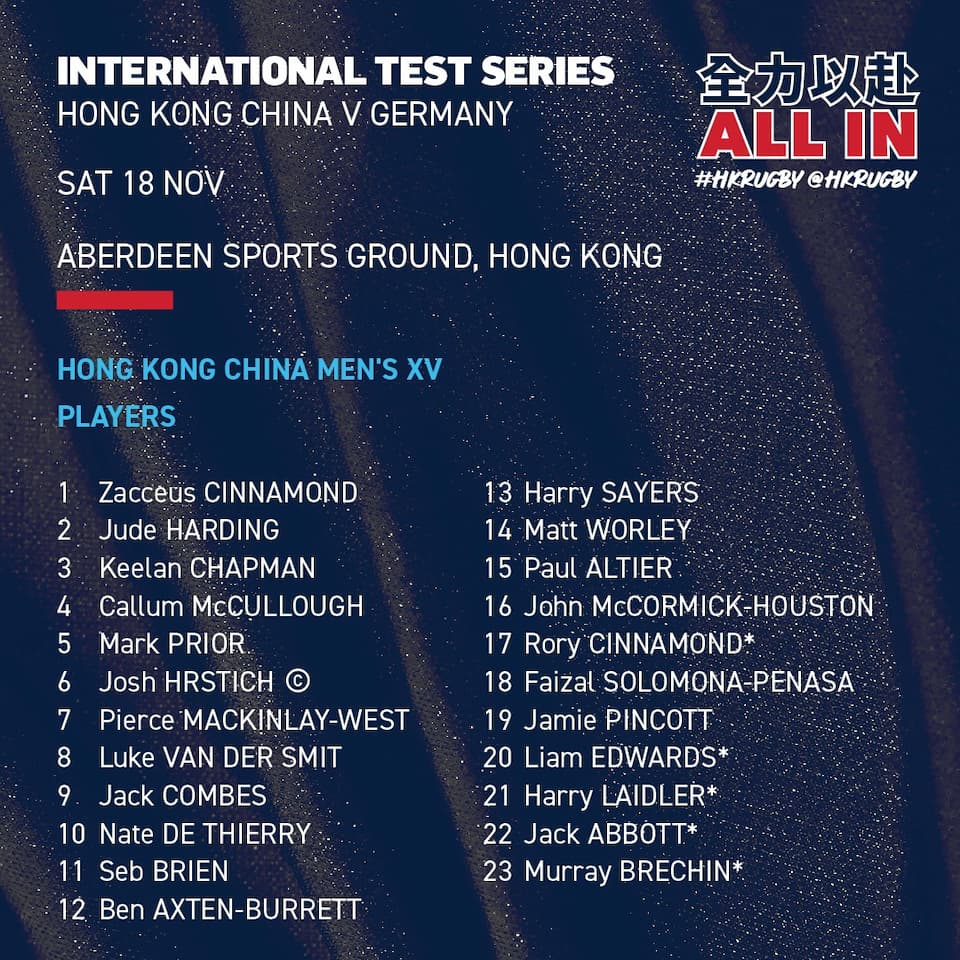 Asian International Rugby News 2023
---
Trending Now