HKRU Announce New Financial Measures Following Hong Kong Sevens Postponement
Posted On November 24, 2021
---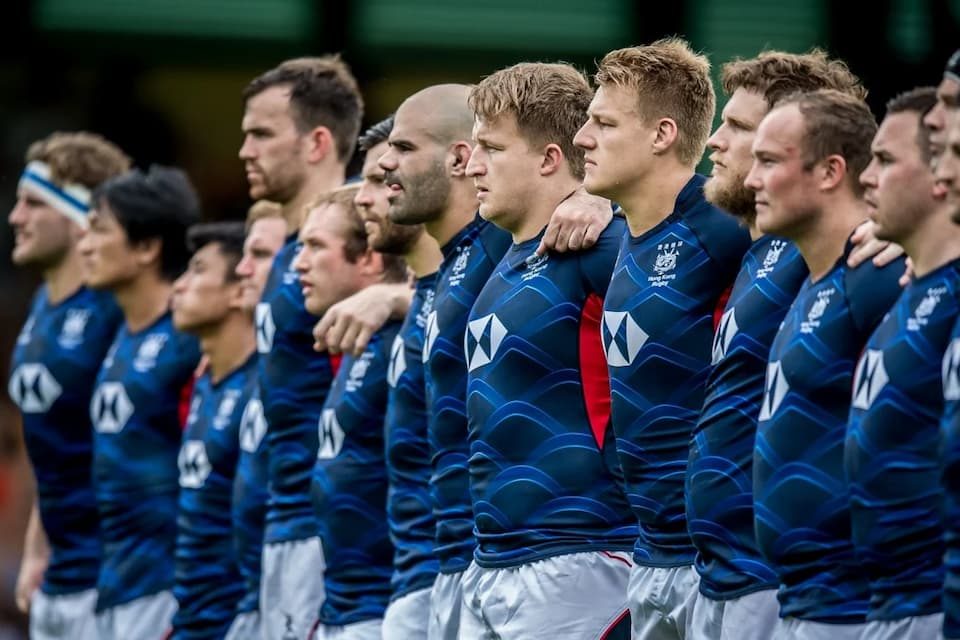 Following the disappointing postponement of the 2022 Cathay Pacific/HSBC Hong Kong Sevens, the Hong Kong Rugby Union has announced new financial measures in a round of cost reductions. The HKRU says it needs to "secure HK$30 million in savings to sustain operations through the return of the Sevens in November 2022."
In an announcement from the Union, they confirmed "These measures consist of a further round of headcount reductions across every HKRU department; a scaled decrease in subventions provided to Senior, Youth and Mini Rugby clubs in the 2022/23 season, and other efficiencies such as minimizing HKRU office space requirements."
The news in mid-November that the Cathay Pacific/HSBC Hong Kong Sevens was being moved from April to November 2022 follows a succession of cancelled and postponed events due to the pandemic.
HKRU Chief Executive Robbie McRobbie said of the unfortunate but expected reductions, "Without a Hong Kong Sevens in April, we are forced to again reduce our expenses to ensure the sustainability of our operations through the return of the tournament in November 2022.
No further cost-cutting is envisioned ahead of the 45th Cathay Pacific/HSBC Hong Kong Sevens from 4-6 November 2022 at the Hong Kong Stadium.

HKRU Announce New Financial Measures
Our financial analysis indicates that we needed to adopt a prudent approach and identify an immediate HK$30 million in operational savings for the 2022/23 financial year. We have now done that and expect that the measures are taken, while painful, will ensure the long-term solvency of the Hong Kong Rugby Union."
Some of the new HKRU financial measures taken include:
12 full-time HKRU positions have been eliminated.
Other staff have been subjected to further salary reductions.
The HKRU is reducing its office space requirements with immediate effect.
Temporary suspension of its programmes depending on the confirmed activity on the international rugby calendar over the next 12 months.
The Union said the measures will not impact the Hong Kong men's and women's representative fifteens or sevens programmes.
The HK Men's Sevens team recently secured qualification to the Rugby World Cup Sevens which will take place in South Africa in 2022.
The women's 7s team narrowly lost out but the XVs team is still in line to contend for qualification to the Womens RWC 2021 (being played in NZ in 2022).
McRobbie added: "The HKRU exists to run representative programmes and local rugby competitions and we have managed to effect savings without further impacting our elite programmes at present."
The Hong Kong Rugby Union remains adequately staffed to continue operating and maintain all existing HKRU domestic league competitions said the Union's statement.
Impacts on HKRU domestic rugby
In terms of domestic HKRU rugby:
Senior club funding will remain unchanged for the remainder of the 2021/22 season before reduced subventions are introduced next season across senior rugby.
HKRU will continue supporting club rugby and providing essential support like pitch booking, provision of referees and liability and accident insurance cover.
The HKRU will retain a total of 77 staff, of which 33 staff roles are partially or fully funded via the Hong Kong Jockey Club, HKRU Community Foundation sponsors or the Leisure and Cultural Services Department.
Since April 2020, the HKRU has reduced headcount by 48%, from 146 staff (including Elite Rugby Programme players) to 77 following the latest reductions.
You can read our lengthy interview with the HKRU CEO in September 2021
Asia & World Rugby News
---
Trending Now