Asia Rugby Sevens UAE Trophy 2021 Pools (Postponed)
Posted On November 17, 2021
---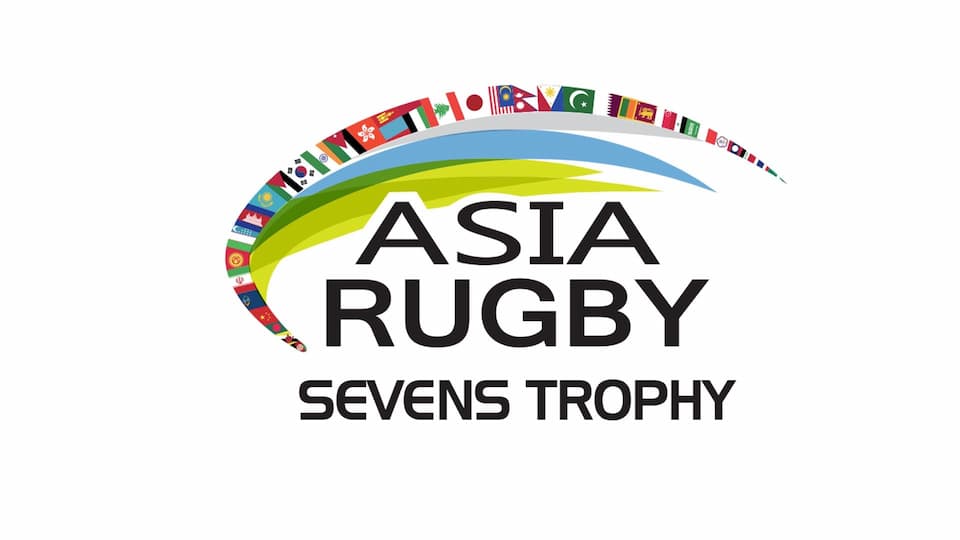 Asia Rugby has announced the participating nations and Pools for the Asia Rugby Sevens UAE Trophy 2021 tournament which will take place in Dubai from 26th – 27th November at the Dubai Sports City.
Dubai will be a busy place for rugby from November-December with a number of regional and international 7s events taking place at either the Dubai Sports City complex or the Emirates Stadium.
UPDATE:
On November 18th 2021, Asia Rugby confirmed that the planned tournament would be postponed until 2022. Its been a bizarre series of events from the governing body- hastily announcing the Trophy event, not providing full clarity over the events and now postponing the tournament.
Asia Rugby said: "Upon concluding various meetings during the last five days including the Competitions Committee alongside the Administration and Finance Committee, today Asia Rugby Executive Committee has unanimously decided to postpone the Asia Rugby Sevens Trophy scheduled to be held in the United Arab Emirates in Dubai on 26th and 27th November 2021 to new dates during March 2022."
Asia Rugby had given little notice for anyone hoping to attend the Trophy Sevens UAR event, however, and as has been custom of late, gave little to no heads up about the event to the media.
The tournament was set to feature 12 men's teams and only 4 women's teams and was planned to take place over the same weekend as the closed event of the international Dubai 7s.
The postponed tournament hopes to have more Asian teams join in2022 with more countries easing their travelling conditions.
Men's Asia Rugby Sevens UAE Trophy 2021 (Postponed)
The 12 men's teams participating are split into three pools of four. Interestingly Afghanistan has been included and we spoke to the coach and players earlier in 2021 about the issues their rugby is facing.
The Chinese men will be looking to dominate, while India is also looking for a positive tournament, with both national teams coached by international staff from Scotland and South Africa respectively.
Pool A:  Taipei, Uzbekistan, Kazakhstan
Pool B:  Kyrgyztan, Nepal, Afghanistan
Pool C:  India, China, Bangladesh
Women's Asia Rugby Sevens UAE Trophy 2021
The women's tournament will only feature one pool with four teams who will play a round-robin format. China should be outright favourites after their strong participation in the 2020 Olympics in Tokyo, Japan earlier in 2021.
Nepal
India
Uzbekistan
China
Asia Rugby Tournaments 2021
The first national-level rugby tournament in Asia in 2021 took place in Tashkent with the Girls U18 Sevens seeing UAE crowned champions and India coming second. The UAE men and women also won the Doha-hosted Asia Rugby 7s Trophy West Asia 2021 in October 2021.
Tashkent was due to host the Asia Rugby 7s Trophy Central And South Asia 7s from 30-31 October 2021 but this seems to have disappeared from the calendar, as has the planned event in Thailand.
The Asia Rugby Dialog Asia Rugby Sevens Series, which serves as the qualifiers for the Rugby World Cup 7s in South Africa in 2022, as well as ranking for the Asia Games in 2022 will take place the weekend of 19th – 20th November 2021 in Dubai Sports City.
We have asked Asia Rugby to confirm the following:
In May 2021 Asia Rugby announced the new Asia Rugby Sevens Trophy 2021 would be regional – so does this UAE Trophy event in Dubai replace the planned Asia Rugby Men's and Women's Sevens Trophy South which was due to be hosted by Uzbekistan from 30-31 October 2021?
Is the Asia Rugby Men's and Women's Sevens Trophy South East Asia 7s still going to be hosted by Thailand from 13-14 November 2021 (or on another date) as no announcement was made but it disappeared from the calendar?
Does the Trophy Event in Dubai count as a qualifier-promotion for the Asia Rugby Sevens Series 2022 and vice versa – do teams get relegated from the Series for 2022?
Asia Rugby Sevens Trophy 2021
26th – 27th November
Dubai Sports City #asiarugby #Live #ARST #ARWST #LiveStreaming #Rugby7 #WorldRugby #UAE7s pic.twitter.com/sxzFTm8ZG1

— Asia Rugby (@asiarugby) November 10, 2021
The revised HSBC World Rugby Sevens Series 2022 schedule will also see two back to back events in Dubai
Emirates Dubai 7s 26-27 November 2021 (closed event)
Emirates Dubai 7s 3-4 December 2021 (fans allowed)
Asian Rugby News
---
Trending Now