HKRU XVs Men withdraw from Asia Rugby Championship 2022 & RWC 2023 Qualifier
---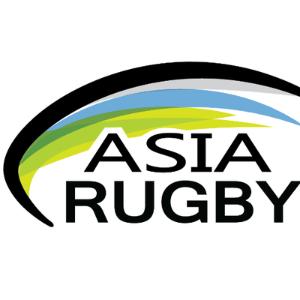 The HKRU has sadly announced that their men's XVs squad has had to be withdrawn from the Asia Rugby Championship 2022 which is also the Asian Rugby World Cup 2023 Qualifier pathway.
The Hong Kong Rugby Union confirmed on 12th April 2022 citing player safety issues that it "has withdrawn its men's fifteen-a-side representative team from the upcoming Asia Rugby Championship (ARC) and effective Rugby World Cup 2023 qualification competition, scheduled for 28 May to 6 June in South Korea."
HKRU XVs Men Withdraw from ARC 2022 and RWC 2023
In the statement, the union added that "player safety issues arising in part from continuing community-wide anti-pandemic measures have forced the withdrawal from the competition which also serves as part of the regional pathway for Rugby World Cup 2023."
The HKRU women's team suffered a similar fate when they had to withdraw from their 2021 Rugby World Cup qualifier earlier this year in Dubai.
In further disappointing news, the HKRU had requested to postpone the dates for the ARC 2022 but this had been declined by the organisers Asia Rugby and the other participating Unions – Malaysia and South Korea.
Hong Kong still has restricted access to sports grounds and gatherings in place until at least 21 April 2022 which meant they would have only a short amount of time to prepare the squad. Their quad has been unable to train since January this year and has not had competitive matches for more than four months.
The HKRU men are defending Asia Rugby champions, and the "withdrawal is a deeply disappointing result for the HKRU's elite rugby athletes, coaches, staff and supporters, especially as it follows on the heels of a similarly enforced withdrawal of the women's fifteen-a-side programme from their Rugby World Cup 2021 qualifiers earlier this year, effectively bringing Hong Kong Rugby's hopes of Rugby World Cup participation in the current cycles to a premature close."
There has been no announcement from Asia Rugby on the decision or if a team will replace Hong Kong in the 2022 Asia Rugby Championship.
Rugby World Cup News
---
Trending Now