Hong Kong Men's Sevens Squad Confirmed – Rugby World Cup Sevens 2022
Posted On September 8, 2022
---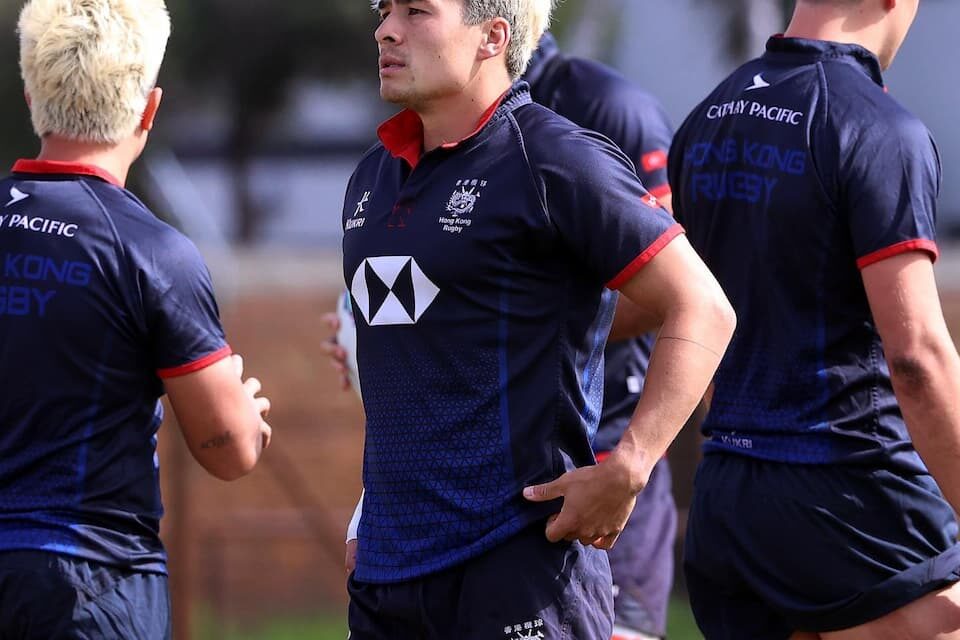 The Hong Kong men's sevens squad for the Rugby World Cup sevens features some familiar faces but also some injury-forced absentees. We spoke with Head Coach Paul John in Cape Town at the team base to find out more and their goals for RWC Sevens 2022.
Following the disappointing results at the Chile Sevens Challenger Series event, at which the squad had high hopes, they failed in their goal of winning the tournament and progressing to the HSBC World Sevens Series as a core team. The eventual winners were Uruguay who will be the team's opponent in their first knock-out match on Friday 9th September at the Cape Town Stadium.
Hong Kong will kick off in the 16-team pre-round competition which is unique to the RWC Sevens, and these game winners (an eight-team group) join the quarterfinalists with the top 8 ranked teams.
The match against Uruguay will have a sense of redemption but a victory will set up an incredibly tough match against one of the tournament favourites and new World Sevens Series champions, Australia.
Play Without the Shackles
Sevens rugby is all about small margins and the team and coach know, they will need to be at their best in this knock-out format at the Cape Town Stadium.  Nerves are one aspect of their game the coach has touched on as they narrowly lost out in the Algarve Sevens final and in games on day#2 in Chile.
Head Coach Paul John told us, "On the third day in Chile we played without any shackles on, and I think that's what we want the boys to do this weekend – we want to play and show people what they can do.
We want them to enjoy the experience – this comes around every four years – and we earned the right to be here and this is a reward for that". He added that the coaches know when the players relax and play the way they can, they can play very very well, and that is his hope for the weekend.

HKRU Men's Sevens Build-Up and Preparations
The squad has covered many air miles in 2022 and following the event in Chile, flew to South Africa early to prepare for the RWC Sevens, setting up camp in Stellenbosch for two weeks instead of returning to Hong Kong for another period of COVID-enforced quarantine. This was something coach Paul John had planned months ago as he told Rugby Asia 247 that this was the ambition at the Algarve Sevens.
The squad in South Africa trained and played warm-up matches with the South Africa Sevens Academy and development squads which will have been invaluable.
"The Stellenbosch is a tailor-made high-performance environment and the people who looked after us were fantastic." The whole squad enjoyed their experience and spent time watching rugby and having sessions with Academy coaches and players, which benefited the management, coaches and players.
The coach suggested there is a chance the team might return in September 2022 to prepare for the Asia Rugby Sevens Series 2022 (the three-event series starts in October) and for the Asia Games which have been delayed to 2023.
Hong Kong Men's Sevens Squad – RWC Sevens 2022
The most notable absence from the Hong Kong men's team is Max Woodward who picked up an injury in Chile, so senior players Russell Webb and Sebastian Brien will co-captain the team in South Africa. Webb said, "It will be the biggest honour of my rugby career to lead out Hong Kong at a Rugby World Cup. It's what you dream of as a kid."
Coach Paul also added that he was disappointed for Max Woodward as he missed the last Sevens RWC but that it was an easy decision on the co-captains as they back each other up and are senior players with the squad and that they deserve the chance.
Max Denmark was identified by the World Rugby social media team as one to watch this weekend and he said "I appreciate the recognition and am excited to show what I can do as an individual, but mostly to show what we can do as a collective."
Hong Kong men will be making their eighth appearance sevens Rugby World Cup, two of which were hosted in Hong Kong (1997 and 2005).
Russ WEBB (co-captain)
Seb BRIEN (co-captain)
Salom YIU Kam-shing
Michael COVERDALE
Cado LEE Ka-to
Alessandro NARDONI
Hugo STILES
Harry SAYERS
Max DENMARK
Liam DOHERTY
Pierce MACKINLAY-WEST
Callum MCCULLOUGH
James CHRISTIE
Where to Watch the RWC Sevens 2022
World Rugby offers a live stream which will be available on the match centre in the territories listed here.
Rugby World Cup Sevens 2022 News
---
Trending Now