RWC 2023 Final Qualification Tournament: Hong Kong vs USA Preview
Posted On November 11, 2022
---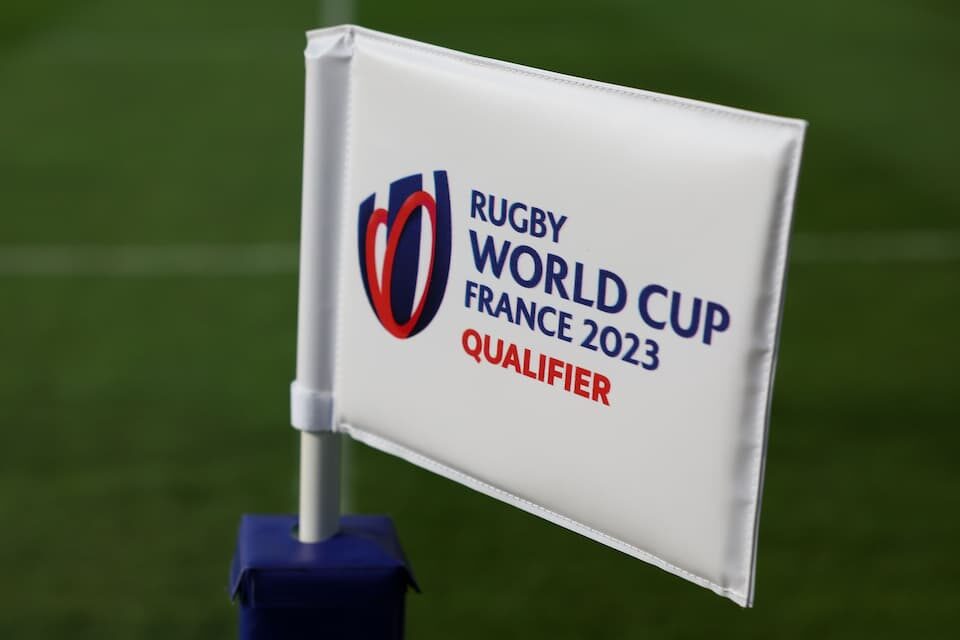 Following the opening round loss to Portugal last weekend, Hong Kong are looking to bounce back against a strong USA XV side on Saturday 12th November 2022 in Dubai at the RWC 2023 Final Qualification Tournament.
Feature Photo by Christopher Pike – World Rugby/World Rugby via Getty Images
HK Team Changes vs USA
The HK team lost a few players due to injury in the opening game and has had to again be resourceful with the squad but Head Coach Lewis Evans was in good spirits as he faced the media in the pre-match interviews about his side, not shying away from the challenge and that he has full confidence in the side picked for the vital clash.
Hong Kong scored first against Portugal and led after seven minutes when Alexander Post went over from a driving maul. The HK forwards were solid all game in the set piece but it was the back three from Portugal who did the damage with their constant threatening runs and the ball moved quickly out wide.
Head Coach Lewis Evans said of the forced changes in the team due to injuries "Obviously it was a tough day at the office in the end. The final result did not reflect what we should have achieved. Unfortunately, we've also lost Patrick Jenkinson and we lost James Sawyer as well. In that process, we've now called up Kyle Sullivan to replace Patrick who's going straight onto the bench. And we've also called up Sam. He is not gonna be on the bench as of yet, but I'm sure he'll feature at some stage. So, two very good guys who've been performing quite well in the league as well back in Hong Kong. They're very much up to speed and we're confident that they'll make an impact.
Unfortunately, Charlie Higson-Smith is not gonna make this game. We've got Nick Cumming coming to step up. He's probably more versatile, he covers more across that entire backline. We're not shy to resilience and having to adapt. It's hard to lose those three boys for the game, but we've got some good guys coming in and it's a different challenge for us."
Forwards Patrick Jenkinson (replaced by Kyle Sullivan) and James Sawyer have been ruled out for the rest of the tournament in Dubai with injuries, and Fly-half Glyn Hughes and prop Callum McFeat-Smith (replaced by Keelan Chapman) have also already been ruled out with knee injuries for the tournament.
Charles Higson-Smith will miss Saturday's game with a knee injury and is a doubt for the final match. Fong Kit-fung (usually a sevens specialist) has been called in to replace Hughes and Sam Tsoi Kin-sun provides cover in the back row for Sawyer.
HK Areas For Improvement
Evans added on the previous match "There were certain things that we hoped to achieve. Unfortunately, they were just some lapses which a good team like Portugal with a very informed back through the end up punishing you. We were just disappointed with the kind of way it went. But we never took a step back. We remained competitive up until the last minute. And again, I think it showed with our try at the end. It's something which we just want to continue to build on.
The lineout was a positive, scrum was a positive and I think they were quite a few positive moments in terms of our attacking play as well. So there's been some work on this week, and I think we've addressed pretty much most of them and we've got one big session left today before the team runs. We're confident going into the USA."
USA vs Hong Kong – A match decided up front?
The USA defeated Kenya in their opening match to claim a 68-14 win and have a more physical side than the Portuguese. The Coaching setup was also bolstered heading into this tournament with Head Coach Gary Gold joined by former Argentine coach Mario Ledesma, as well as John Plumtree, who was with the All Blacks until mid-2022.
Gold said of the challenge the Asian side would pose: "I think they've got a big strong pack. I think they're going to bring it to us upfront. So, we've prepared nicely for that. You saw them get really good tries against Portugal and a couple of other opportunities. They've got big midfield runners as well. They carry hard. They've got an expansive game plan and they want to move the ball as well. So, from a defensive point of view, we have to be sharp on our game. And they are originally quite smart from a kicking game point of view. So again, it's just that our decision-making around our defense and managing that game best as we possibly can."
The USA will be a different physical challenge for the Hong Kong team too and the HK Coach said they were "Good physical guys. They're gonna try and take us on up front. So we're expecting a tough encounter. But if we defend like we did against Portugal, they're going to be more than happy to cover us up. It's all about tightening the screws this week and writing those wrongs."
HK Squad vs USA – November 12 2022
You can see more of the USA Eagles team for the match here.
Match Official
Matthew Carley (England) will referee his first test since July in this match and it will be the first time he takes charge of a match involving Hong Kong, while his only previous match featuring USA was in June 2016.
Match Permutations
Hong Kong will be ranked above USA for the first time if they win by more than 15 points on Saturday.
Chile and Hong Kong could both enter the top 20 for the first time if they beat higher-ranked opponents (Tonga and USA respectively), depending on the margin and other results
Defeat for the Men's Eagles could see them drop out of the top 20 for the first time.
RWC 2023 News
---
Trending Now