Broadcast & Streaming – RWC 2023 Final Qualification Tournament
Posted On November 5, 2022
---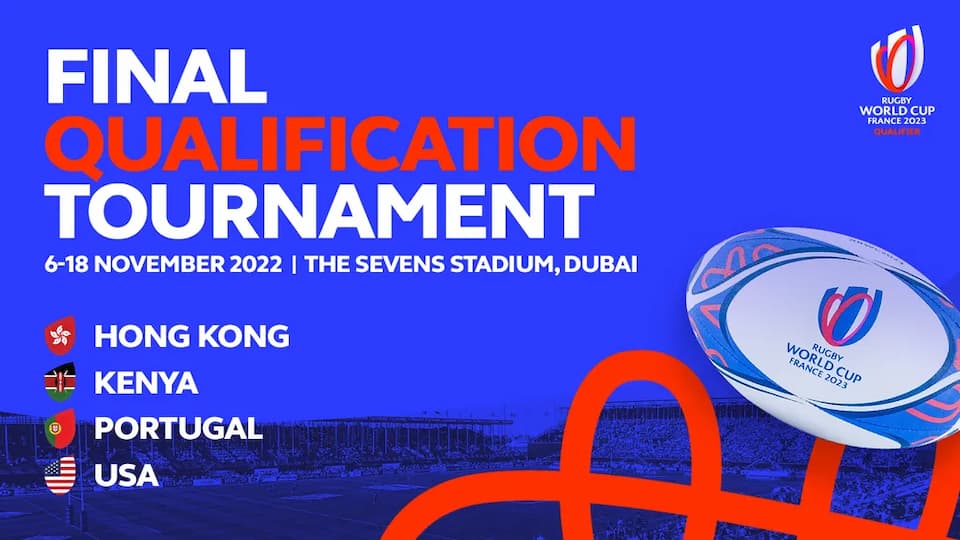 The RWC 2023 Final Qualification Tournament starts this weekend on Sunday, November 6 2022 and World Rugby has announced that all matches will be broadcast live everywhere in the world.
*Updated
For countries without a local broadcaster, World Rugby will stream all six matches on the Rugby World Cup 2023 website for free. For all regions with a designated broadcaster – see the list below:
All matches at The Sevens Stadium in Dubai are free entry to the general public too, so anyone in Dubai or nearby can go and support Hong Kong, Portugal, Kenya, and the USA.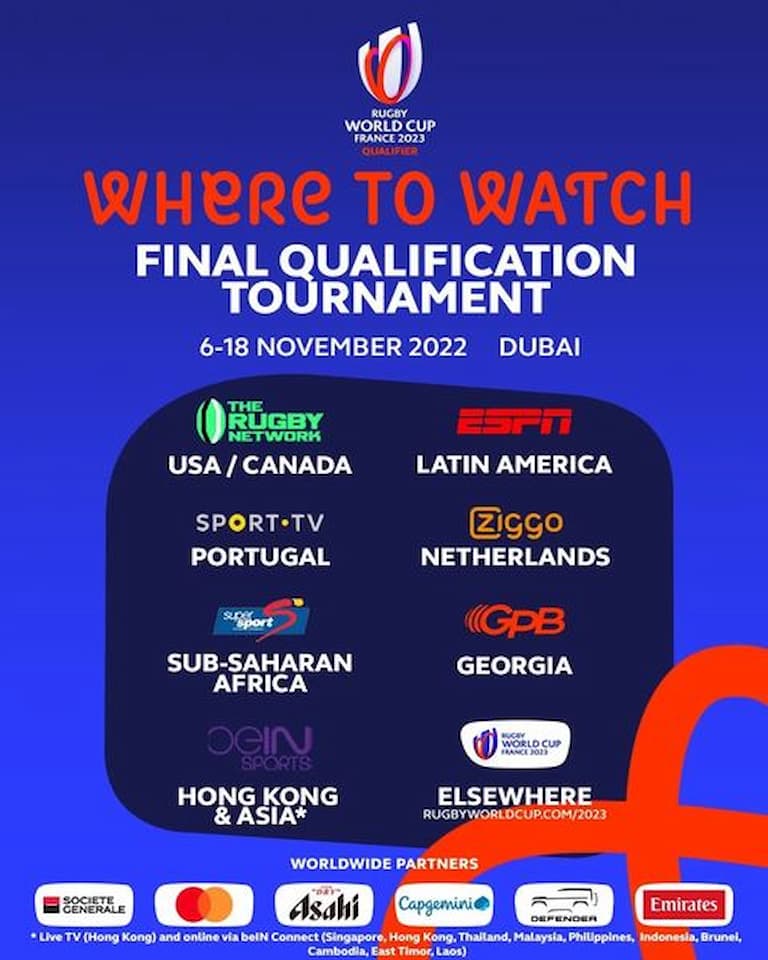 Played over three match days, the four teams will face each other in a round-robin format with the team accruing the most competition points securing the 20th and final ticket to France 2023 to join Pool C alongside Wales, Australia, Fiji and Georgia.
Portugal – The first team to book their place in the last-chance tournament, qualified as the third-highest-ranked team from the last two editions of the Rugby Europe Championship.
Kenya – join as the  Rugby Africa Cup 2022 runners-up
USA  – enter the fray as the Americas 2 play-off losers
Hong Kong – qualify for the tournament as Asia/Pacific 1 play-off losers after falling to Tonga.
See the full lineup of match officials on the World Rugby website here.
Broadcasters – RWC 2023 Final Qualification Tournament
The Rugby Network – USA & Canada
Sport TV – Portugal
ESPN – Latin America
Ziggo – Netherlands
Supersport – Sub-Saharan Africa
GPG – Georgia
BeIN Sports – Hong Kong & Asia *Online via BeIN Connect in Singapore, HK, Thailand, Malaysia, Philippines, Indonesia, Brunei, Cambodia, East Timor, and Laos)
Rest of the world – RWC 2023
Hong Kong Men's XV Matches – RWC 2023 Final Qualification Tournament
Sunday 6th November 2022 – Portugal vs Hong Kong 
Referee: Chris Busby (IRFU)
Assistant Referee 1: Damian Schneider (UAR)
Assistant Referee 2: Eoghan Cross (IRFU)
TMO: Olly Hodges (IRFU)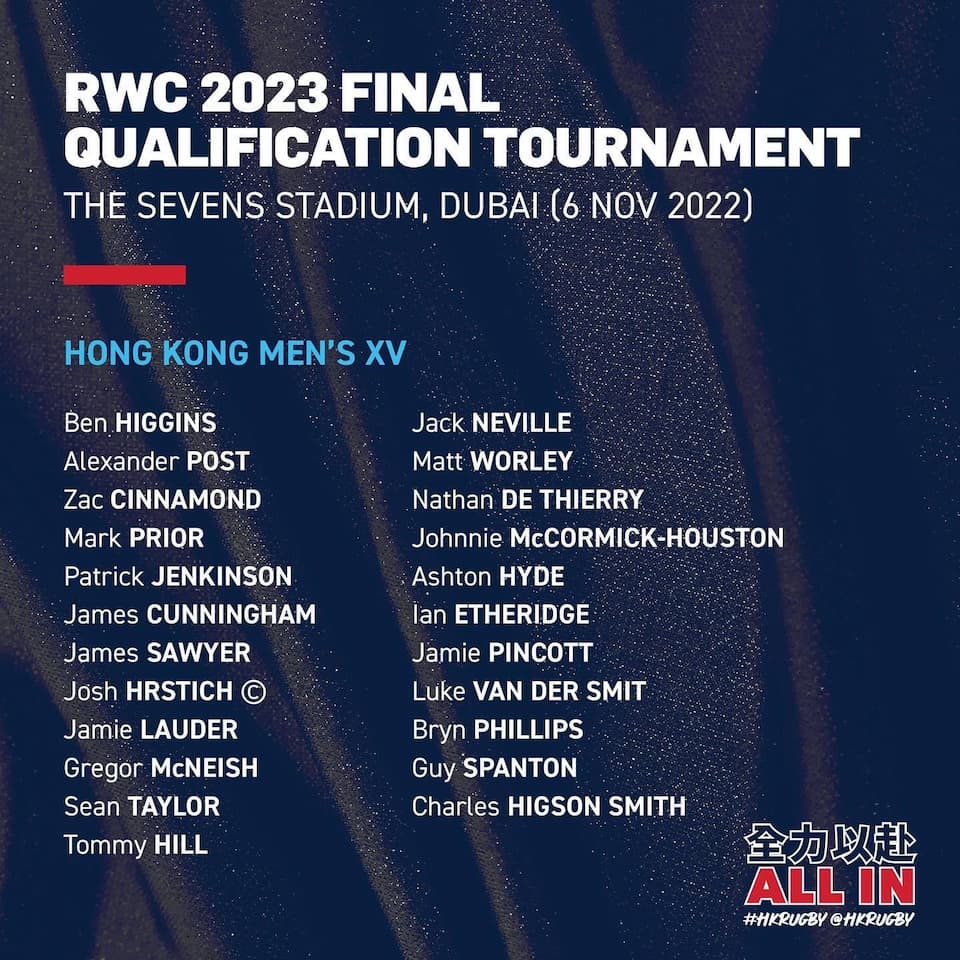 Saturday 12th November 2022 – USA vs Hong Kong
Referee: Matthew Carley (RFU)
Assistant Referee 1: Damian Schneider (UAR)
Assistant Referee 2: AJ Jacobs (SARU)
TMO: Olly Hodges (IRFU)
Friday 18th November 2022 – Hong Kong vs Kenya
Referee: Angus Gardner (RA)
Assistant Referee 1: Damian Schneider (UAR)
Assistant Referee 2: AJ Jacobs (SARU)
TMO: Chris Hart (NZR)
Rugby Tournament News 2022
---
- Advertisement -

Trending Now