Hong Kong Sevens Men Set Target For 2023 Tournaments
---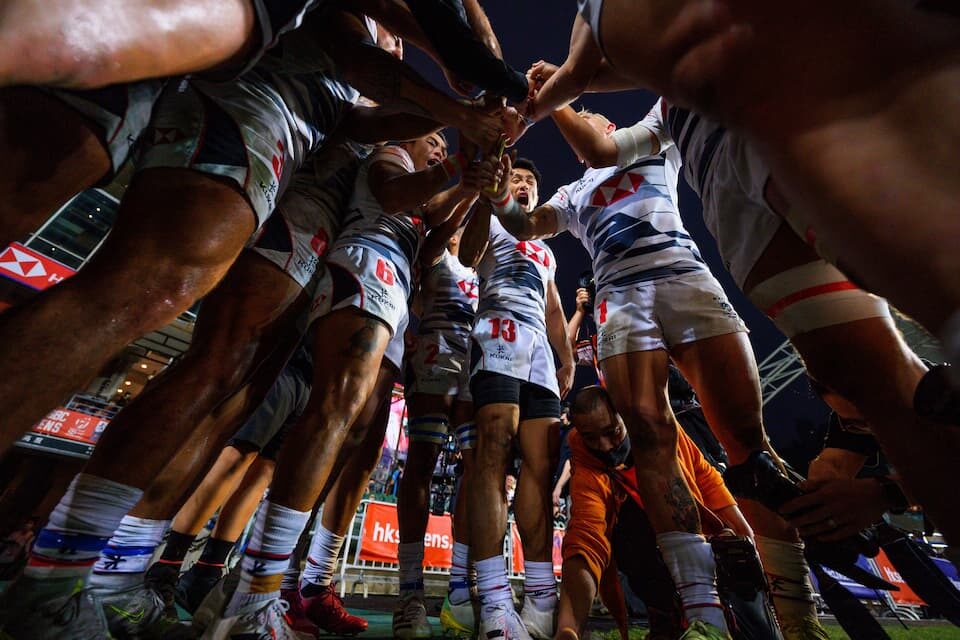 We spoke with HKRU Sevens Coaches Jevon Groves & Paul John as they prepare for a busy 2023 season. The Men's team heads to the Hong Kong & Singapore Sevens as part of the HSBC World Sevens Rugby Series, the Borneo 7s, and then the Challenger Sevens events in South Africa.
European tournaments are on the cards mid-year while the Asian Sevens Series follows later in the year with the Asian Games and the Olympic Qualifiers the main targets in 2023.
There is less than a month to go to the Cathay Pacific/HSBC Hong Kong Sevens 2023 but the coaches and playing squad have to keep their eyes firmly set on multiple goals this year. The main prize arguably will be defending the Asian Games Gold which takes place in September in China, as there are also financial long-term benefits to the 7s program at HKRU.
The middle part of the year will potentially see the team have to be more flexible as they could face a fork in their planning, depending on the success at the Challenger Sevens Series, either the main squad or a development team made up of overseas-based players will be involved in Europe in the Summer to compete in the UK Super Sevens Series and the Algarve Sevens.
Hong Kong Women's Sevens – 2023
With HKRU Women's 7s Head Coach Iain Monaghan recently vacating his role to take up a position with Rugby Canada, he remarked as he left the role in Hong Kong that he departed with fond memories and high expectations for a young team that he has helped build over several disrupted seasons. He told the SCMP "I know I'll be leaving the place in good hands and on good terms, and you never say never, I might be back here one day."
The Hong Kong women will also be the invitational team at the Cathay Pacific/HSBC Hong Kong Sevens 2023 – playing in the World Series at home for the first time – and will be joining the men in Borneo and Stellenbosch as well as the Asian Games, but a European tour is looking less likely. 
Welshman Paul John, who has been Head Coach for the HKRU men over recent years has moved into a Team Manager position for the HKRU Sevens sides, and since Iain left, has been "overseeing both programs, but not actually coaching much in any of them, but it's been good for me to work across both programs" he told us.
The experienced former Welsh player and coach added that there is a short list of coaches for the vacant Women's Head Coach role but the women are being taken care of by the group of coaches at the HRKU.
Men's Sevens Preparation – 2023 Season Is Jam-Packed
We asked Jevon Groves, who stepped into the Head Coach role for the men in the second half of 2022, on how things are coming together as most players are still active in the domestic Hong Kong XVs season.
Jevon played and captained Wales 7s rugby, and his mentor at HKRU (Paul John) was his coach at Wales – so there is a long history between the pair.
Jevon: There are probably a few domestic league games and the finals left in the domestic season. We're managing the players in terms of their workload at training. The guys being able to make themselves available for the local club season, I think it has been good for them to get their fifteens rugby in and get extra some preparation. 
We're looking to travel to Borneo the same weekend as the HKRU Premiership Grand Final, so there'll be some players missing out on capping off their club season, but they'll get an opportunity to play the Invitational 7s event in Borneo instead. We'll then prepare for a week or two before the Hong Kong Sevens take place. 
We used 21 players in that Asian Series & Hong Kong 7s block of games in November 2022, so we're looking to probably do the same over this period of time to give everyone a shot at putting themselves in a position to be selected for the Challenger Series – which probably has a little bit more in it in terms of outcome. 
There is lots for them to play for and it's an exciting year. I think the boys are wrapping their heads around it now, and for us, it's about managing their workload and managing any injuries and keeping the boys as fresh as possible going into those tournaments.
With the transition to XVs, is it quite easy to have enough access to those players and also for the players to switch from 7s to XV?
Jevon: All 21 players we used last year were based here in Hong Kong. It might be a different story when we travel to Europe later this year when it could be an opportunity for us to look at some of the overseas-based players.
But in terms of the transition, I'd like to think we've got the balance right in terms of making them as fresh as possible to play on the weekend, but also get in as much work as we can in our week leading up to the games. 
The essence of the game is pretty similar, and in terms of getting that fitness, it is a balance. I'm sure the players are going to be game-ready from having played a lot of club matches – probably more so than they have done in the previous seasons. 
With Borneo, Hong Kong, and Singapore, it will give us an opportunity to see where we're at in terms of conditioning. But hopefully, by the time we get together for that Challenger Series in South Africa – which as I say is a little bit more of a priority – we're in a good position to go out there and do as well as we can.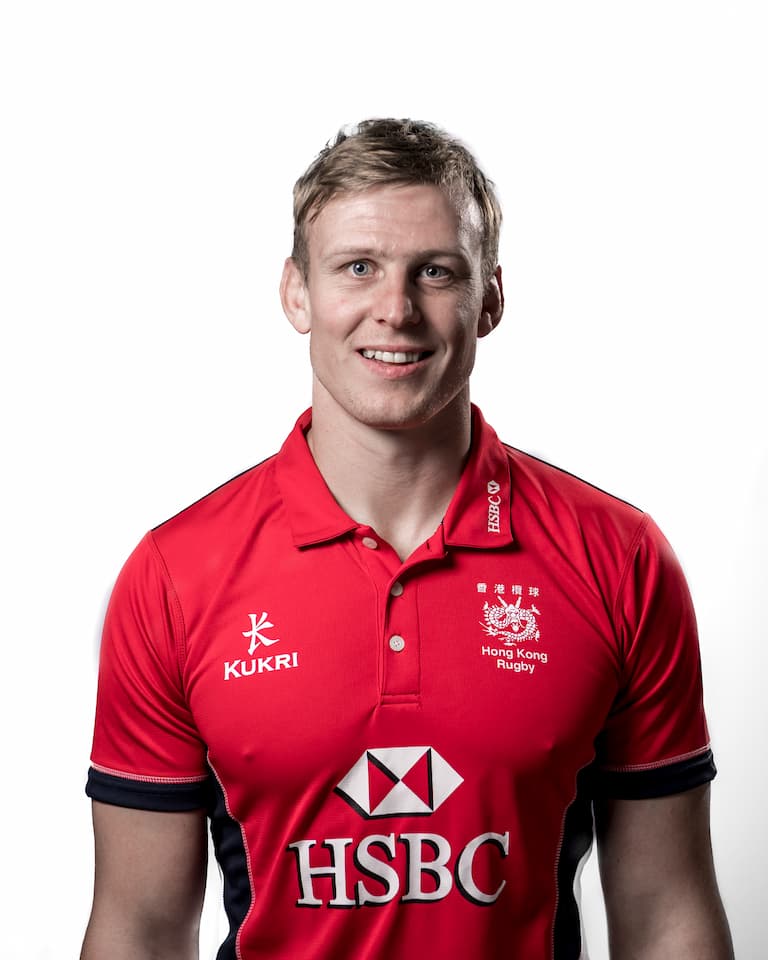 Cathay Pacific/HSBC Hong Kong Sevens 2023 
With both the Hong Kong women's and men's teams playing Hong Kong Sevens we asked the coaches about the excitement and nerves.
Paul: Obviously it is the first time I think that girls have been in the main tournament & the boys were in the main tournament back in November.
It's always been a be-all and end-all from a performance point of view in the past. I think they (players) probably would have felt the pressure more than normal. Hopefully, they're just looking forward to playing in front of home support and against the best teams in the world. 
The boys did very well performance-wise last time in one of the toughest groups we could be in (the pool included NZ, Australia, and Samoa!). So naturally, I hope they are just looking forward to it and go out there to perform to the best of their ability again.
I wouldn't say there are a lot of nerves at the moment, as there's so much going on. The players are focusing on so many things and we're trying to get the focus on 7s rugby during their time here (at the HK Sports institute). We started to talk about the Sevens and opposition and things like that because we will get a good insight over the coming weeks with the World Sevens Series in LA and Vancouver Sevens.
The fact that it should be a "back-to-normal Hong Kong", means hopefully it'll be bigger and better. And for us to be a part of that – we're really really looking forward to it and not dreading or fearing it.
This is why you train every day, this is why you play, and this is why you are full-time rugby players – for these types of opportunities. We're definitely excited as a coaching staff, and I'm sure the players would be too.
This current World Sevens Series it's incredibly competitive – how much do you focus on your own process and your own systems and how much can you focus on the opposition?
Jevon: For us, it's more about how we get better in our performances. We put together some good patches and put in some really good performances in Hong Kong in November but we just lacked that consistency against those top-tier teams.
A large percentage is about getting our own things right. We do our homework, as most teams will do. But then with the sort of complex nature of sevens and, and how, or if and when teams turn up, sometimes you can generate momentum in a tournament and in games.
The challenge that I'm going to present to the players is how much can we improve our performance in Hong Kong against some of the best teams in the world. 
I think there will be fewer nerves in playing at home than playing in the Challenger Series if I'm honest. So the Hong Kong Sevens is a chance for them to enjoy it, and when our players seem to have less pressure put on them, they seem to perform better. 
So that's the message that we're going to get across when we're really preparing for those teams, and whoever we play, it doesn't really matter. They (World Series teams) had probably six to eight tournaments under their belts before coming to Hong Kong so they're going to be well prepared. 
With qualification for the Olympics and relegation at stake, every game is going to matter to those teams so they're going to be well up for those games. There's nothing to lose for us really when we go up against them but I'm sure they're all going to be focused on getting as many wins as possible in Hong Kong.
Competitiveness in Asian Rugby
We asked if it was a concern that maybe there is a gap growing between the HK men and the other Asian competitors. In the women's game, it's still more competitive among the top 4-5 teams.
Paul: From the girl's point of view, China and Japan have been ahead of everybody for a long time. And we've been battling for a third spot with Kazakhstan and Thailand. 
And that probably is still within our aim. There were particularly two games against China and two games against Japan during the 2022 Asian Rugby 7s Series where we showed glimpses and actually scored more points than them during the second half. There's still a little bit of a gap but I think if we are able to get everybody fit, get everybody playing and get everybody with sevens tournament experience rather than always playing against them when it's the be-all and end-all. 
I think that's a big thing which we probably missed out on over the years as far as COVID is concerned. There haven't been enough tournaments where players can develop, because there is talent within Hong Kong for sure, and the girls' fifteens game, from a domestic point of view, has got stronger. 
It's up to us now to play more tournaments, and as a result, we become more competitive. Ultimately, the Asian Games is a target in September.
For the girls, to play in the Cathay Pacific/HSBC Hong Kong Sevens tournament is a bonus and they have got to be looking to perform and enjoy that, and to measure themselves to know how they to improve in order to get to that level, and if they can, they will be much more competitive against China and Japan for the 2023 Asian Sevens Series and at the Asian Games.
Jevon: I think for the men, trying to get that exposure and that level of playing outside of Asia is important, but also maintaining our number one position in Asia as well. It's good that the guys have got an opportunity to put themselves forward and try and get into that World Series playoff spot, it's getting a lot harder to obviously get into it. 
The focus for us is the Asian Games as it provides another four years of professional sevens in Hong Kong, and keeps our program sustainable.
But I think when we get to those stages, our boys are quite competitive, so they're gonna go in there and give it their best shot which I hope they do. The road to the Asian Games is our priority this season. The challenge for us is not looking too much at the outcomes, it's more at how can we build and generate that momentum of getting better every time.
I think, if we do, and we perform to where I want to see us going then we'll be in with a shout, but obviously, it's fine margins in those types of tournaments. If I see that improvement in performances from tournament to tournament against better and better opposition, then we'll be in a good place for when we prepare for the Asian Games and an Asian Sevens Series ending with the Olympic qualifiers at the end of the year.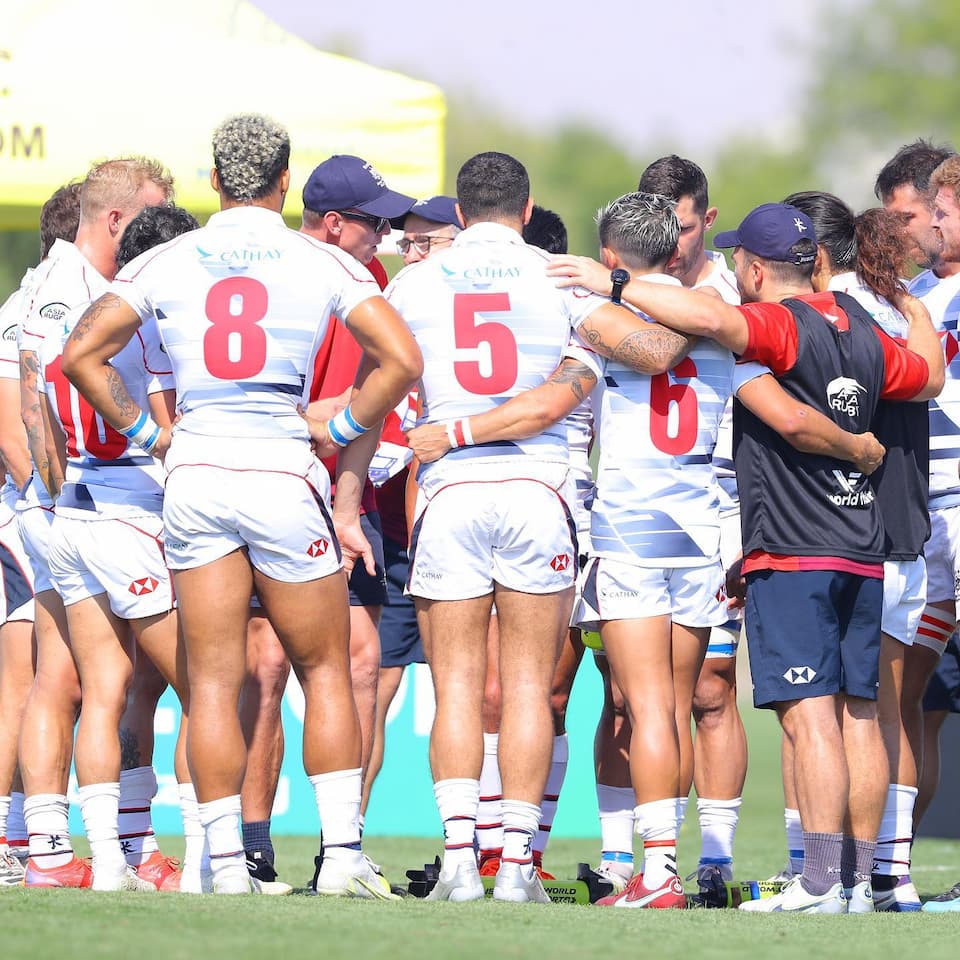 Challenger Sevens Events and European Tours 2023
What is the plan after the Challenger Series? Success there creates its own (good) problems.
Jevon: A lot depends on the results and the outcome of those two tournaments in Stellenbosch. I think there's a bit of a fork in the road. We'll look to put a strong squad into that next qualification in London if we do well, and if unfortunately, the results don't go our way at the Challenger Series, I think we'll still commit to playing in those European tournaments in the Super Seven Series in the UK and the Algarve. 
It suits our level and also gives us an opportunity to look at some other players. It will give exposure to other players in our squad and then we'll get back together for a Summer camp in Hong Kong leading into that first Asian Series event in August. Whatever happens, we've got tournaments and possibilities everywhere with different scenarios. 
Paul: From the girl's point of view, we probably won't go to the Algarve this year. At that time of year will be the XV Asian Rugby Championships for the women, and because the squad is relatively small compared to the men's squad. So we've got to work together and rightly so, and going to the Algarve would be a bit of a push. 
But we are going to use the Super Sevens tournaments in the UK from a development point of view, because what's been lacking s tournament experience all the way through from the seniors down to the juniors – there hasn't been a junior Sevens event since COVID started.
Fingers crossed, we take part in the Asian Championships for the U18s and U20s this calendar year, which is another avenue to develop more players. It is all about building up again and we have got to be more proactive away from Hong Kong and we're starting to do it now.
On The Global Reach for HKRU
There's obviously a large number of players based overseas that you could tap into and we have seen a number of former HK players go professional and make national selections in Europe and in the US for example. So you think you'd look elsewhere as well for the Sevens programme?
Paul: Absolutely. The plan is to expand – we've got a lot of rugby players in America playing at different universities. This is just a start. The connection with these potential Hong Kong players is getting much better with the pathways that we put in place and we should look at the plan in Australia and New Zealand because they are so close.
We can't do it all in one go unfortunately but we like to keep in touch with the university coaches just to get an update on the progress of these players. Also just to connect with them to take an interest in their rugby careers and their education which I think is vital – to keep that connection when they come back, and that we're here for them and if they do come back to play in Hong Kong.
Changes to World Sevens Series Qualification 2023-2024
What are your views on the changes that have been made in terms of the qualification process & the relegation process? 
Jevon: They're making it tougher to get into, which it should be, because they want to have a more competitive World Series. If you look at the example of Uruguay, they are really challenging and deserve their spot. When we came up against them in our Challenger Series, they showed what they can do. They got the opportunity and they've taken it
It is difficult for teams to get into the World Series, maybe there's an argument to have a second-tier type of tournament where tier two or emerging nations can play on a consistent basis, to run parallel with the World Sevens Series. 
There's going to be some arguably very, very good teams that drop out of that World Series, that even when I was playing were winning tournaments such as Kenya & Canada.
They might be just going through a bit of a rebuilding cycle for those teams, but I'm sure if they have time, they'll get back to being competitive. 
But if it means that there's a second-tier tournament, we are hoping to be part of that as well. It's all just assumptions from us, really. But we'd love to have more consistent tournaments outside of Asia, they really test our players, and us as coaches.
Paul: I think there's a concern amongst the nations, probably towards the bottom end, about the investment in the game. It's gonna get more and more difficult to qualify, then certain unions might question the sort of investment in the game in those countries.
It is sad for us that obviously, Wales doesn't exist on the world circuit anymore. Even back when I was involved with Wales there was talk about cutting it down when we were fighting in the top or bottom six positions. 
I think Unions need to know exactly what's going on in order to plan as an investment in the game. It's like anything else, in order to invest in the game they need to have a pathway to get into that top tier. And that has to be a clear, clear pathway.
In 2024, the Challenger Series format shifts to three rounds – and the top four ranked teams will enter a play-off with the bottom-four placed Sevens World Series at a Grand Finale event.
The 2023 Cathay/HSBC Hong Kong Sevens runs from 31 March – 2 April 2023.
The Hong Kong Men's Sevens Schedule 2023
This season it's another big year for rugby sevens and the HKRU 7s Men have a full schedule to look forward to:
---
Trending Now